Aythya americana x affinis
Status: Accidental in spring.
Record: One was at Gavin's Point Dam in Cedar Co 21 Mar-1 Apr 2021 (Strand, eBird.org).
Comments: Redhead hybridizes with all four North American Aythya species in the wild (Woodin and Michot 2020). This is a relatively rare hybrid, not easy to identify; eBird (eBird.org) shows about 15 records across the US, the Nebraska record the only one on the Great Plains.
Acknowledgements: Photograph (top) by Caleb Strand 1 Apr 2021 of a Redhead x Lesser Scaup (hybrid) at Gavin's Point Dam in Cedar Co.
Literature Cited
Woodin, M.C., and T.C. Michot. 2020. Redhead (Aythya americana), version 1.0. In Birds of the World (A. F. Poole and F. B. Gill, Editors). Cornell Lab of Ornithology, Ithaca, NY, USA. https://doi.org/10.2173/bow.redhea.01.
Recommended Citation
Silcock, W.R., and J.G. Jorgensen. 2021. Redhead x Lesser Scaup (hybrid) (Aythya americana x affinis). In Birds of Nebraska — Online. www.BirdsofNebraska.org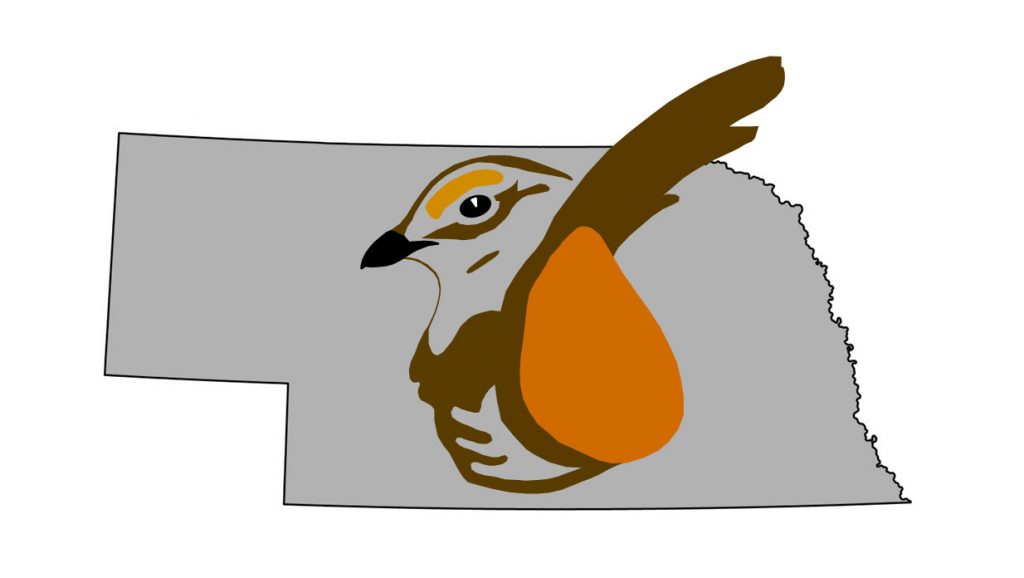 Updated 1 Jun 2021