Melozone aberti
Status: No accepted records.
Taxonomy: Two subspecies are recognized (Pyle 1997): dumeticolus, resident from Utah to southeast California and southwest Arizona, and aberti, resident from southern Arizona to southwest New Mexico.
Comments: A description of one reported 29 Sep 1980 at Tryon (Bassett 1980; Cortelyou 1981) was not considered diagnostic (Bray et al 1986). This species is sedentary in the southwest United States and has no history of vagrancy.
Literature Cited
Bassett, O. 1980. Abert's Towhee reported. NBR 48: 89.
Bray, T.E., B.K. Padelford, and W.R. Silcock. 1986. The birds of Nebraska: A critically evaluated list. Published by the authors, Bellevue, Nebraska, USA.
Cortelyou, R.G. 1981. 1980 (Twenty-third) Fall Occurrence Report. NBR 49: 14-30.
Pyle, P. 1997. Identification Guide to North American Birds. Part I, Columbidae to Ploceidae. Slate Creek Press, Bolinas, California, USA.
Recommended Citation
Silcock, W.R., and J.G. Jorgensen. 2018. Abert's Towhee (Melozone aberti). In Birds of Nebraska — Online. www.BirdsofNebraska.org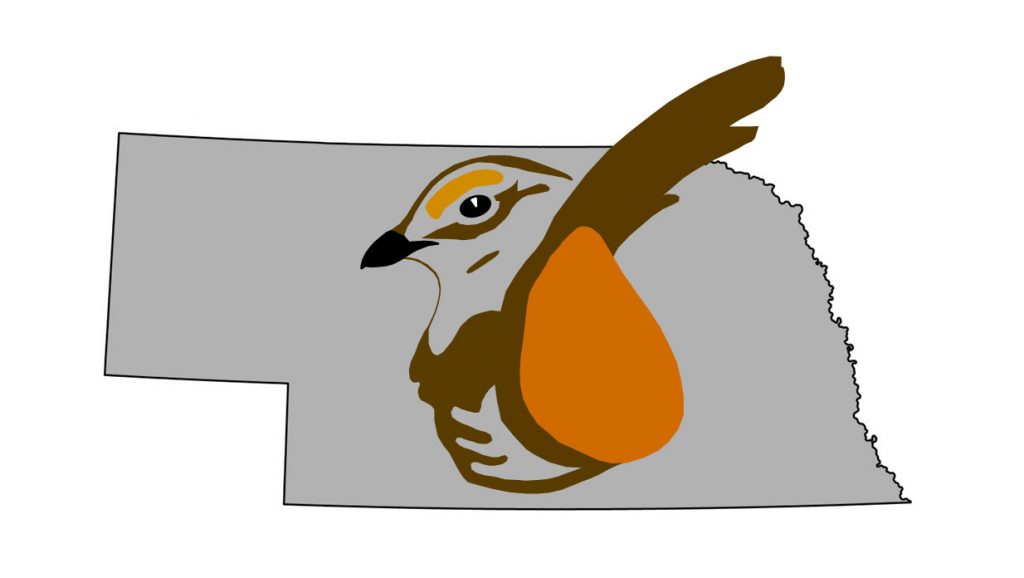 Birds of Nebraska – Online
Updated 13 Jul 2018