What is the Birds of Nebraska – Online?
Nebraska has a rich history of bird study that extends over two centuries. Periodically, individuals have attempted to synthesize all existing and available information about Nebraska's birds, their distribution and temporal occurrence and provide it in a format that was both usable and informative. Previously, those efforts would result in a hard-copy publication, but since the observation of birds is never-ending, those publications immediately become dated.
Here, with the Birds of Nebraska — Online, we (W. Ross Silcock and Joel G. Jorgensen) are providing a traditional state bird reference in an open-access format on an online platform with stand-alone species accounts that we intend to update periodically. This general format is similar to the Birds of North America Online, but without a subscription fee. We believe the accessibility, flexibility and efficiency of this format greatly outweighs any shortcomings.  The Birds of Nebraska — Online is a complete revision of our previous work, Birds of Nebraska: Their Distribution and Temporal Occurrence, which was co-authored with the late Roger S. Sharpe and published by the University of Nebraska Press in 2001.
On this website, readers will find an Introduction that provides an overview of the Nebraska study area and a How to Use page which provides information on how to understand and interpret Species Accounts. A Map Legend is included in the Introduction but is also provided on a standalone page for convenience. Individual species accounts are arranged on pages in taxonomic order and alphabetically.  We also provide a prominent search box on our homepage so that Species Accounts can be efficiently located and accessed.  The Birds of Nebraska – Online went live in April 2018 with release of waterfowl and other families at the beginning of current taxonomic order.  Release of additional Species Accounts will take place during the remainder of 2018.
---
About the Authors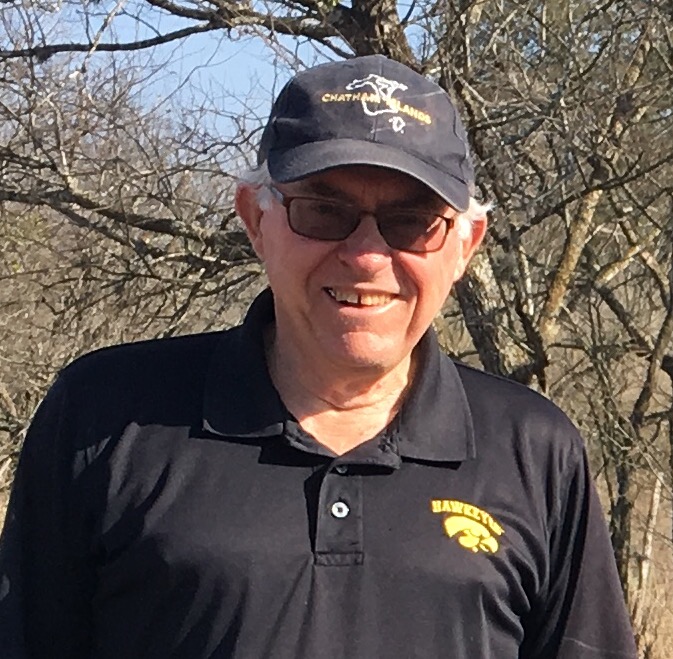 W. Ross Silcock
Ross Silcock lives in Tabor, Iowa and is a retired insurance agent. He is a member of the Nebraska Ornithologists' Union Records Committee, Co-Editor with Joseph Grzybowski of the Southern Great Plains Region of North American Birds, an eBird Regional Reviewer, and has compiled Seasonal Reports for Nebraska Bird Review since 1992. Ross's main interests in ornithology are distribution and taxonomy of the birds of Nebraska and the Great Plains, and the Pacific Ocean; his website is www.rosssilcock.com. Ross is a New Zealander by birth, now a US citizen, and has operated birding trips to New Zealand every couple of years since 1995. He has a Ph. D. from Penn State's Food Science and Biotechnology Department in the area of applied biochemistry.  Ross can be contacted by email at <silcock@rosssilcock.com>.

Joel G. Jorgensen
Joel Jorgensen lives in Lincoln, Nebraska, and is currently the Nongame Bird Program Manager for the Nebraska Game and Parks Commission.  In this position, which he has held since 2006, Joel works on an array of monitoring, research, regulatory and conservation issues focused on nongame birds.  Joel is also the current President of the Nebraska Ornithologists' Union, state coordinator for the Breeding Bird Survey (BBS), an eBird regional reviewer and organizes two Christmas Bird Counts (Harlan County and Lower Platte).  Joel was born and raised in Blair, Nebraska, and attended the University of Nebraska – Omaha as an undergraduate and graduate student.  For his Master's research, Joel studied the migration ecology of the Buff-breasted Sandpipers in the Rainwater Basin, Nebraska, with John P. McCarty and L. LaReesa Wolfenbarger.   Joel's current list of publications can be found HERE.  Joel can be contacted by email at <joel.jorgensen@nebraska.gov>.
---
Thank you for your interest in the Birds of Nebraska — Online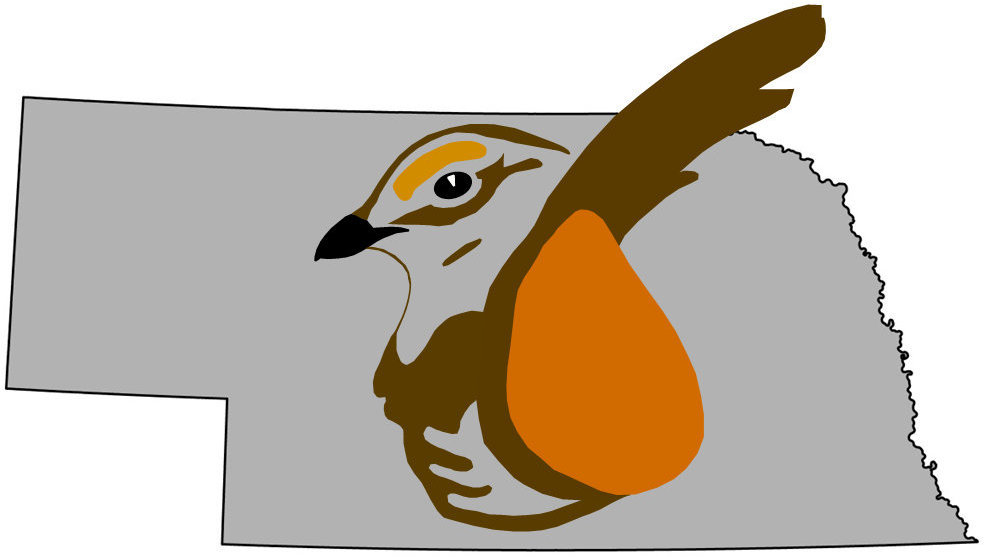 Birds of Nebraska – Online