Streptopelia roseogrisea
Status: No accepted records.
Taxonomy: There are two subspecies recognized in the native African range, roseogrisea and arabica (Clements et al 2016).
This species is presumed to be the wild ancestor of Ringed Turtle-Dove (see that species) and resembles it closely (see Comments).
Comments: This species was formerly considered established in the United States, but the ABA Checklist Committee removed it in 1994 as an "extirpated exotic" (DeBenedictis 1994). At that time there were viable populations in Los Angeles, California, St. Petersburg, Florida, Montgomery, Alabama, and Houston, Texas. Currently, eBird shows no reports for Los Angeles, but several for the other three locations, plus scattered sightings elsewhere, most in the Southwest US (ebird.org, accessed November 2017).
Ted Floyd has monitored a small breeding colony of African Collared-Doves around Lake Waneka, Boulder Co, Colorado since 2014 (eBird.org, accessed November 2017). This species has entirely white undertail coverts, as stated by Floyd: "From below, the entire tail complex (rectrices plus coverts) is uniformly pale on African Collared-Dove, distinct from the high-contrast under-tail pattern of the Eurasian Collared-Dove". Further, the song is distinctive and different from that of Eurasian Collared-Dove: https://ebird.org/ebird/view/checklist/S28544714. There are about 30 reports from the Colorado Front Range, most centered on the Lake Waneka area (eBird.org, accessed 5 Mar 2019).
Sightings in the wild in Nebraska are most likely of escaped or released Ringed Turtle-Doves, such as one with Eurasian Collared-Doves in Banner Co 26 Mar 2020 (Leukering, eBird.org), but any viable breeding colony may indeed be African Collared-Doves, as Ringed Turtle-Doves are not believed to be able to sustain themselves or breed in the wild (Romagosa and McEneaney 1999). Pictures were posted to NEBIRDS of a bird fitting the description of this species in the Hickory Hills II area of Papillion 8 Jan 2017. This location is close to Hogan St, Papillion where there has been an apparently human-assisted colony of these birds for several years (Phil Swanson, pers. comm.).
Abbreviations
ABA: American Birding Association
Literature Cited
Clements, J. F., T. S. Schulenberg, M. J. Iliff, D. Roberson, T. A. Fredericks, B. L. Sullivan, and C. L. Wood. 2016. The eBird/Clements checklist of birds of the world: v2016, accessed 30 January 2018.
DeBenedictis, P.A. 1994. ABA Checklist Report, 1992. Birding 26: 93-102.
Romagosa, C.M., and T. McEneaney. 1999. Eurasian Collared-Dove in North America and the Caribbean. North America Birds 53: 348-353.
Recommended Citation
Silcock, W.R., and J.G. Jorgensen. 2020. African Collared-Dove (Streptopelia roseogrisea). In Birds of Nebraska — Online. www.BirdsofNebraska.org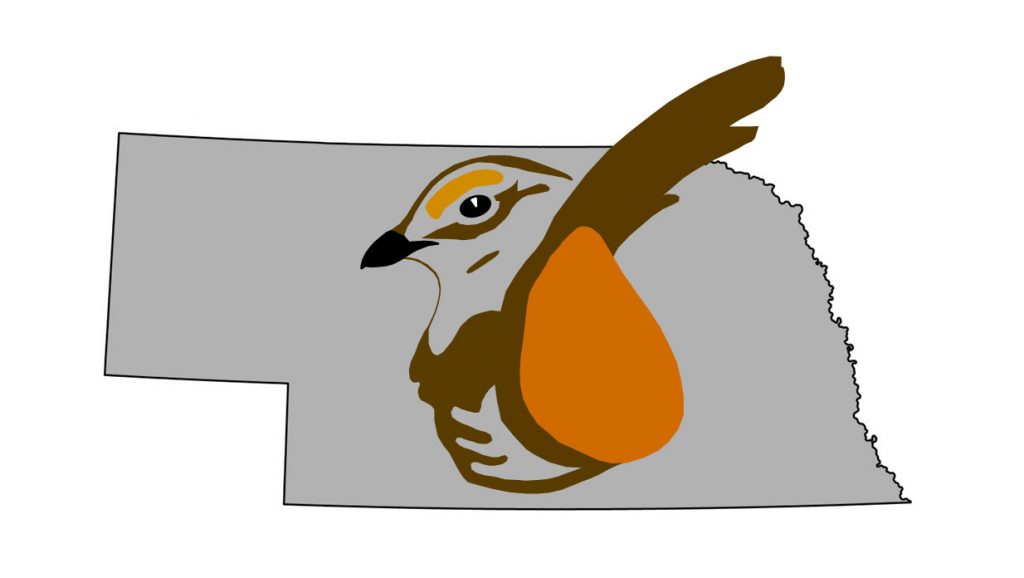 Birds of Nebraska – Online
Updated 11 Jun 2020