Fulica americana americana
Status:  Abundant regular spring and fall migrant statewide. Common, locally abundant, regular breeder northcentral, fairly common elsewhere. Uncommon regular local winter visitor North Platte River Valley, lower Platte River Valley from Platte Co eastward including Lancaster Co and adjacent Missouri River Valley, rare casual elsewhere.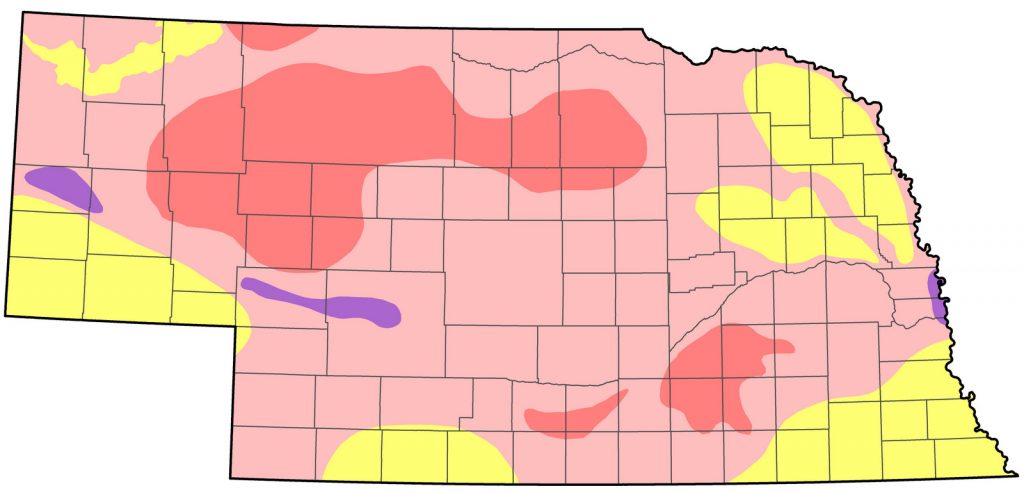 Documentation: Specimen: UNSM ZM12607, 4 Aug 1911 near Henry, Scotts Bluff Co.
Taxonomy: Two subspecies are recognized, columbiana of Colombia and Ecuador, and americana of North America south to Costa Rica and the Caribbean (Gill and Donsker 2017).  Nebraska birds are americana.
Spring: Feb 22, 22, 22  <<<>>>  summer
Early dates above are away from wintering areas. Migrants begin to arrive in late Feb, reaching peak numbers in mid-Apr. By late May, remaining birds are mostly local breeders. An unusually early group of 350 migrants appeared at Carter Lake, Omaha 6 Feb 2012; this lake had had open water all winter.
High counts: 6000 at Carter Lake 10 Apr 2014, 4500 there 13 Apr 2012, and 4000 at Lake Wanahoo, Saunders Co 23 Apr 2013.
Summer:  American Coots breed statewide with the exception of areas where habitat is lacking such as eastern Nebraska and the southern Panhandle. The highest breeding densities occur on Sandhills lakes. The Rainwater Basin supports sizeable numbers in wet years (Jorgensen 2012), but water levels are variable there and during dry years it may be absent. Water conditions allowed for "what could be a banner coot production year" in the eastern Rainwater Basin in 2007; some 48 nest mounds were found at four sites 26 May, including 27 at Tamora WMA, Seward Co. Numerous coot nests were found in the Rainwater Basin in 2015 also (Jorgensen 2016), and 2019 was an exceptionally wet year, "by far the most prolific nesting season for the species observed by the senior author in 25 years" (Jorgensen and Brenner 2019).
Breeding Phenology:
Nest-building: 26 May
Eggs: 2 Jun-11 Jul
Young: 14 Jun-15 Aug
Fall:  summer  <<<>>>  Jan 4, 6, 6
Migrants begin to appear in late Aug, and flocks become noticeable from then on. This species undergoes a post-breeding molt mostly in Aug, often migrating to larger lakes (Alisauskas and Arnold 1994); such aggregations are thus earlier than those of true migrants. Large flocks of the latter occur at any time Sep-Oct, but numbers decline with the onset of colder weather and freezing conditions in Dec and Jan.   An unusually high Dec count was the 6007 on the Lake McConaughy CBC 31 Dec 2011.
High counts: 17,359 at Capitol Beach Lake, Lancaster Co 24 Oct 2009, 8000 at Lake Ogallala, Keith Co 28 Sep 2012, and 6315 at Crescent Lake NWR, Garden Co 15 Sep 1978 (Fred Zeillemaker, pers. comm.).
Winter:  Numbers in late fall and early winter are dictated by weather and ice conditions. Overwintering requires open water throughout the winter; most reports in recent years are from the North Platte River Valley and Missouri River counties, although lesser numbers winter at Gavin's Point Dam, Cedar and Knox Cos, and Harlan County Reservoir, Harlan Co.  Statewide, numbers are lowest mid Jan to early Feb.
Mid-winter records (7 Jan-21 Feb) away from wintering areas are 7 Jan-10 Feb 2019 Madison Co, 9 Jan-18 Feb 2014 Jefferson Co, 15 Jan 2018 Red Willow Co, 3 Feb 2013 Hall Co, 8 Feb 2020 Dawson Co, 13 Feb 2017 Chase Co, 15-16 Feb 2013 Jefferson Co, and 17 Feb 2014 Madison Co.
High counts: 1316 at Lake Ogallala 5 Feb 2000 and 586 there 23 Jan 1999.
Abbreviations
CBC: Christmas Bird Count
NWR: National Wildlife Refuge
UNSM: University of Nebraska State Museum
WMA: Wildlife Management Area (State)
Literature Cited
Alisauskas, R. T., and T. W. Arnold. 1994. American Coot. Pages 126–143 in Migratory shore and upland game bird management in North America (T. C. Tacha and C. E. Braun, Eds.). International Association of Fish and Wildlife Agencies, Allen Press, Lawrence, Kansas, USA.
Gill, F., and D. Donsker (Eds). 2017. IOC World Bird List (v 7.3), accessed 30 January 2018.
Jorgensen, J.G. 2012.  Birds of the Rainwater Basin, Nebraska.  Nebraska Game and Parks Commission, Lincoln, Nebraska, USA.
Jorgensen, J.G. 2016.  A summary of 2015 breeding bird surveys of selected Rainwater Basin wetlands.  Nongame Bird Program of the Nebraska Game and Parks Commission, Lincoln, Nebraska, USA.
Jorgensen, J.G., and S.J. Brenner. 2019. Notable avian nesting records from the Rainwater Basin, Nebraska — 2019. Nongame Bird Program of the Nebraska Game and Parks Commission, Lincoln, Nebraska, USA.
Recommended Citation
Silcock, W.R., and J.G. Jorgensen.  2020.  American Coot (Fulica americana). In Birds of Nebraska — Online. www.BirdsofNebraska.org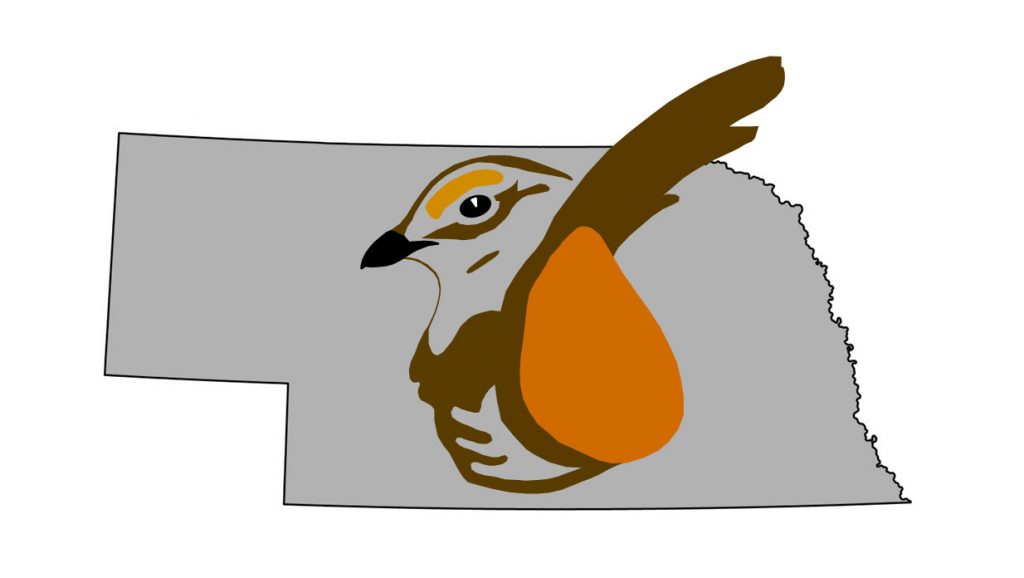 Birds of Nebraska – Online
Updated 14 Dec 2020