Pluvialis dominica
Status:  Locally common regular spring and fall migrant east and central, uncommon west.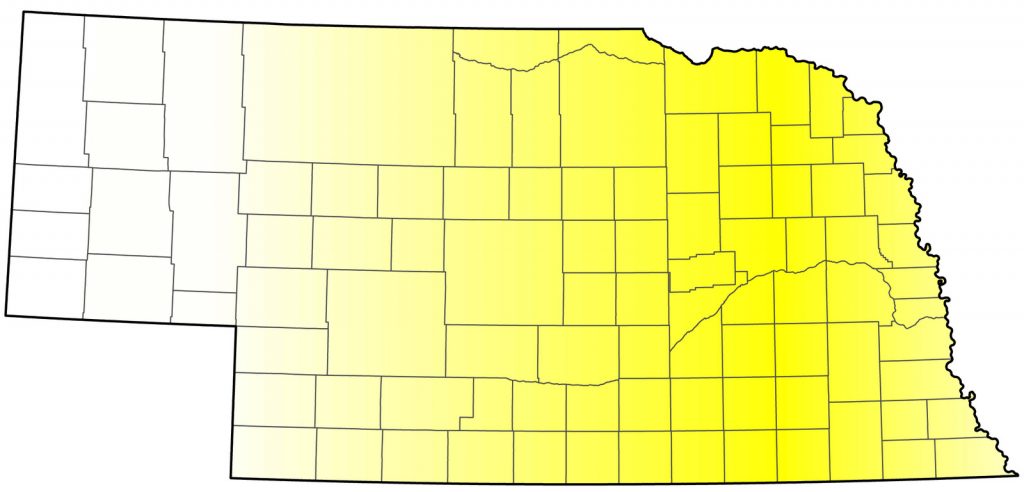 Documentation: Specimen: UNSM ZM6121, 23 Sep 1916 Lancaster Co.
Taxonomy:  No subspecies are recognized.
Spring:  Mar 16, 17, 19 <<<>>> May 31, Jun 3, 5
Arrival is in late Mar and peak migration occurs towards the end of Apr and into the first half of May. Large numbers can occur well into May, as was noted in spring 1997 (Jorgensen 1997). Record numbers were observed in Seward Co mid-Apr 2017. The majority of the few western reports are in spring.
There are earlier reports 6 Mar 2009 at Tamora WPA, Seward Co, 12 Mar 2011 (photograph) southern Buffalo Co, and 14 Mar 2000 in Nemaha Co. Later reports are of one in alternate plumage in Kimball Co 11 Jun 2012, one in alternate plumage at Crescent Lake NWR, Garden Co 13 Jun 1997, three at Tamora WPA 14 Jun 2008 (Jorgensen 2012), one in York Co 17 Jun 2005 (Jorgensen 2012), one in alternate plumage with a broken wing in Seward Co 19 Jun 2019, one at Hultine WPA, Clay Co 22-28 Jun 2008 (Jorgensen 2012), and two birds, one molting and the other in basic plumage and with an injured leg, at Waco WPA, York Co 24-25 Jun 2005 (Jorgensen 2012); one of these was still present 26 Jun.
High counts: 1003 at Tamora WPA, Seward Co 11 Apr 2017, 800 in the eastern Rainwater Basin 15 May 2006 (including 714 in one agricultural field), 789 there 17 May 1997 (including 273 at Freeman Lakes WPA, York Co), and 750 at Tamora WPA, Seward Co 6 May 2018.
Fall:  Jul 8, 9, 11 <<<>>> Nov 14, 18, 20
There is an earlier record of one in Clay Co 2 Jul 2011, and a later record of an apparent juvenile near Tekamah, Burt Co 7 Dec 2009. An alternate-plumaged bird in Sarpy Co 8 Jul 2008 and another at Deep Well WMA, Hamilton Co 9 Jul 2005 are among the earliest fall dates on record (cited above).
Adults are rare to uncommon in fall and occur in Jul through early Sep, as a large proportion migrates along the East Coast in fall.  Juveniles are more common in fall, especially Sep and Oct, as reflected by high counts (below).  There are only 24 reports of adults in Jul and Aug, including an injured bird at Kissinger WMA, Clay Co 17 Jul-7 Aug 1999 (Jorgensen 2012). Almost all fall reports are of juveniles in Sep-Oct.
There are at least two observations of pairs of molting adults each accompanied by 1-3 juveniles during Sep which appear to be family groups, and an adult with a juvenile was near Sinninger WPA, York Co 5 Sep 1998.
High counts:  420 at Tamora WPA 2 Oct 2008 (Jorgensen 2012), 338 in southeast Washington Co 25 Oct 2011, 336 in the eastern Rainwater Basin 5 Oct 2006 (including 286 at a York Co site), 263 in Seward Co 15 Oct 2010, and 116 in the eastern Rainwater Basin 25 Sep 1999 (including 83 juveniles at Harvard WPA, Clay Co).
Abbreviations
NWR: National Wildlife Refuge
UNSM: University of Nebraska State Museum
WMA: Wildlife Management Area (State)
WPA: Waterfowl Production Area (Federal)
Literature Cited
Jorgensen, J.G. 1997. Shorebird migration in the eastern Rainwater Basin- spring 1997. NBR 65: 133-135.
Jorgensen, J.G. 2012.  Birds of the Rainwater Basin, Nebraska.  Nebraska Game and Parks Commission, Lincoln, Nebraska, USA.
Recommended Citation
Silcock, W.R., and J.G. Jorgensen.  2020.  American Golden-Plover (Pluvialis dominica. In Birds of Nebraska — Online. www.BirdsofNebraska.org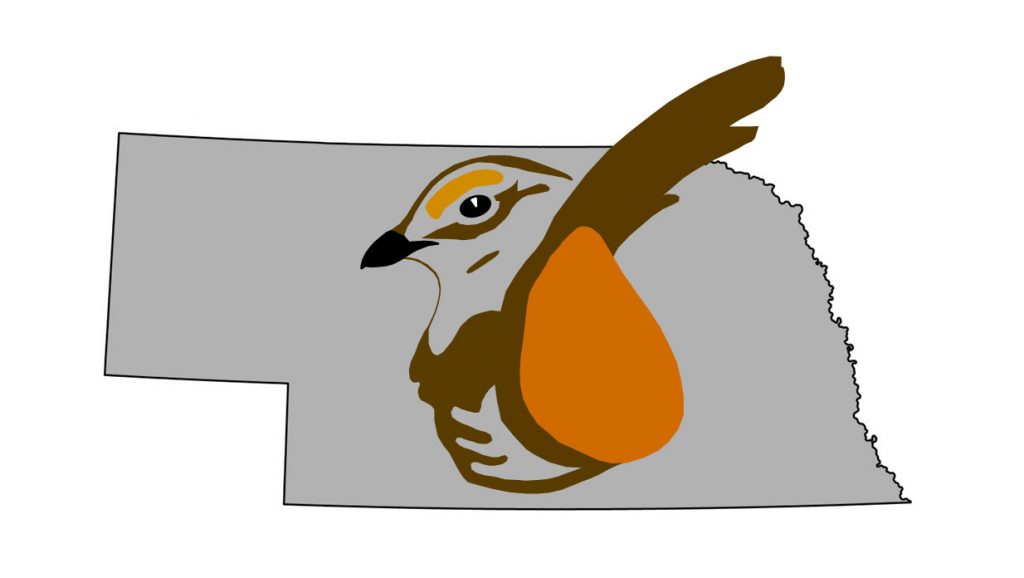 Birds of Nebraska – Online
Updated 28 Mar 2020