Haematopus palliatus
Status:  No accepted records.
Taxonomy: Two subspecies are recognized, one, galapagensis, restricted to the Galapagos Islands and the other, palliatus, found on coasts throughout the Americas (Gill and Donsker 2017).
Comments:  This species was listed by Bruner (1896) based on a specimen reportedly taken in northeastern Nebraska in spring 1889 by Charles Vaughn.  However Bruner et al (1904) stated that this species "should be omitted from our list" as the evidence was not sufficient for its inclusion.
American Oystercatcher has been reported in the Interior of North America only three times. A single was in Hidalgo Co, New Mexico 10 Aug 1976 (Stephens and Stephens 1987), a one-year-old was in Payette Co, Idaho 19 Apr 1981 (AOU 1998; Stephens and Stephens 1987), and an immature in Troup Co, Georgia 12 Sep 2017 was presumed to have been displaced by Hurricane Irma (eBird.org).
Literature Cited
American Ornithologists' Union [AOU]. 1998. The AOU Check-list of North American birds, 7th ed.  Allen Press, Lawrence, Kansas, USA.
Bruner, L. 1896. A list of Nebraska birds, together with notes on their abundance, migrations, breeding, food-habits, etc. Nebraska State Horticultural Society 27th Annual Report pp 57-163.
Bruner, L., R.H. Wolcott, and M.H. Swenk. 1904. A preliminary review of the birds of Nebraska, with synopses. Klopp and Bartlett, Omaha, Nebraska, USA.
Gill, F., and D. Donsker (Eds). 2017. IOC World Bird List (v 7.3), accessed 30 January 2018.
Stephens, D.A., and J.E. Stephens. 1987. An American Oystercatcher in Idaho. Western Birds 18: 215-216.
Recommended Citation
Silcock, W.R., and J.G. Jorgensen.  2021.  American Oystercatcher (Haematopus palliatus). In Birds of Nebraska — Online. www.BirdsofNebraska.org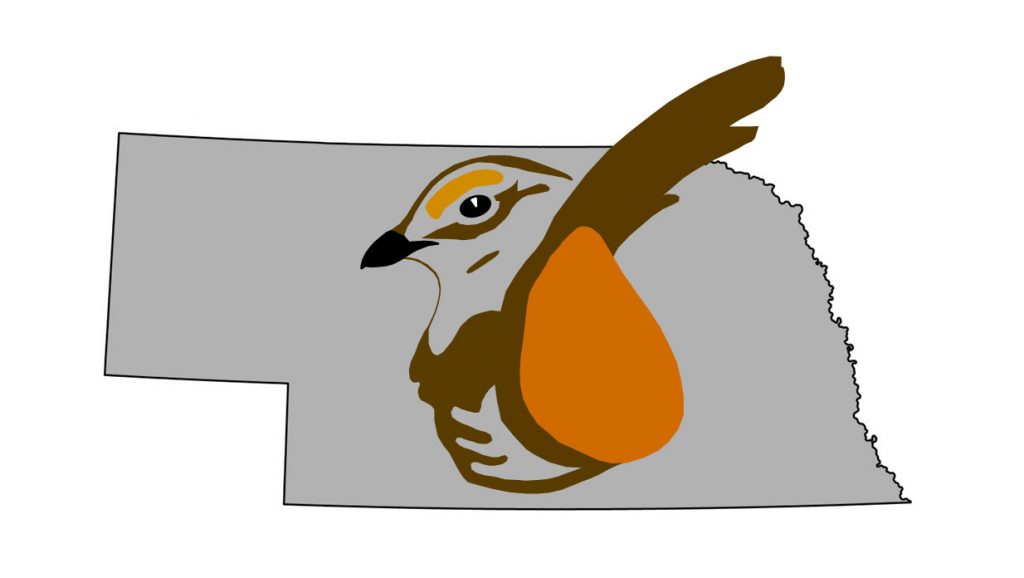 Birds of Nebraska – Online
Updated 2 Oct 2021