Anthus rubescens
Status: Common regular spring and fall migrant statewide.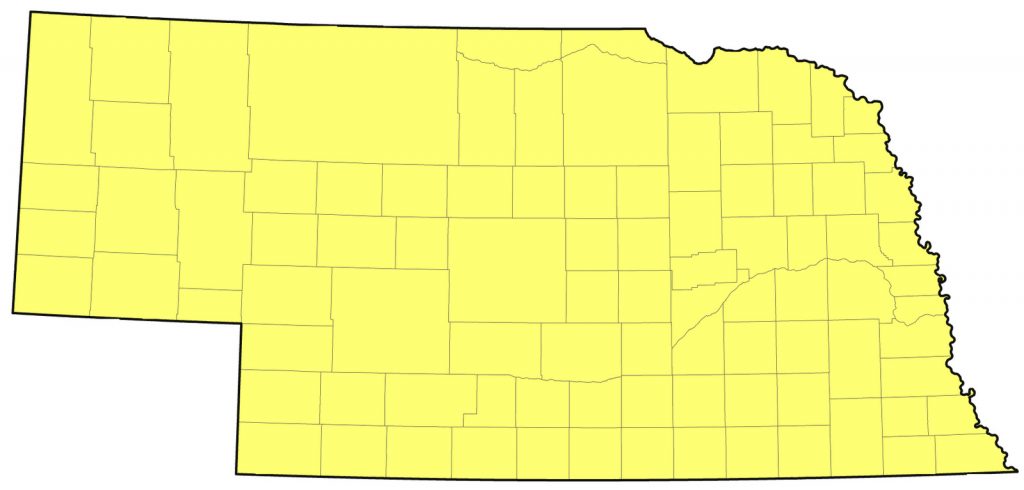 Documentation: Specimen: UNSM ZM6724, 19 Oct 1899 Lancaster Co.
Taxonomy: There are four subspecies generally recognized (Hendricks and Verbeek 2020): rubescens, breeding north of the tree line from northern Alaska east to Newfoundland, wintering in the southeast United States and northeast Mexico, pacificus (including geophilus), breeding from the Aleutian Islands east across southern and central Alaska to Mackenzie (in the Northwest Territories) and south along the Cascades and Rocky Mountains to Oregon and southwest Alberta, wintering from Arizona and west Texas into Mexico, alticola, breeding in the Rocky Mountains from Montana south to east-central Arizona and northern New Mexico and, farther west, chiefly in the Sierra Nevada of California, wintering in the southwest United States and northwest Mexico, and japonicus, breeding in Siberia and vagrant only to western parts of Western Hemisphere. Inclusion of japonicus within A. rubescens is controversial due to genetic and morphological differences (Hendricks and Verbeek 2020).
Rapp et al (1958) cited rubescens as occurring in Nebraska; it would seem most likely as a migrant of the three North American subspecies, although the montane Rocky Mountains race alticola may also occur in migration but has not been confirmed. Field identification of the two subspecies is difficult due to overlap in plumage features. The only subspecies confirmed in Wyoming is the local breeder alticola (Faulkner 2010).
Spring: Mar 8, 8, 9 <<<>>> May 20, 20, 21
Earlier dates are 11 Feb-17 Mar 2020 Pawnee Lake, Lancaster Co, 27 Feb 2021 (3) Frontier Co, 28 Feb 2012 Richardson Co, and 1 Mar 2018 (8-12) at Pawnee Lake.
A later date is 26 May 2021 Lancaster Co.
Migration takes place mainly in Apr, although the first arrivals appear in Mar.
High counts: 100 at Spring Creek Prairie, Lancaster Co 12 May 2009, 100 at Red Cloud, Webster Co 3 May 2013, 75 in Hamilton Co 9 Apr 2005, and 67 at Clear Creek WMA, Keith Co 18 Apr 1998.
Fall: Aug 30, 31, Sep 2 <<<>>> Nov 18, 18, 19
Earlier dates are 14 Aug Keith Co (Rosche 1994), 17 Aug 2008 Polk Co, 18 Aug 2002 Dixon Co, 24 Aug 1964 Lincoln Co, and 26 Aug 2006 Keith Co.
Later dates are 21 Nov 2015 Douglas Co, 23 Nov 2013 Lancaster Co, 27 Nov 2020 Lincoln Co, 28 Nov 2020 Platte Co, 2 Dec 2018 Lancaster Co, 4 Dec 2009 Lancaster Co, 18-19 Dec 1992 (3) near Keystone, Lake McConaughy (Gubanyi 1996), 19 Dec 2015 Scotts Bluff Co, 28 Dec 2013 (4) Lake McConaughy, 30 Dec 2018 Lake McConaughy CBC, 1 Jan 2017 (3-4) Lake Ogallala, Keith Co, 1 Jan 2021 Cedar Co, and 22 Jan 2021 Lake Minatare, Scotts Bluff Co.
Migration is mostly in late Sep and Oct. There is no evidence for overwintering.
High counts: 744 at Lake McConaughy 12 Oct 2000, 600 near Hastings, Adams Co 21 Oct 2006, 455 at Lake Ogallala, Keith Co 2 Oct 2022, 320 at Johnson WPA, Phelps Co, 18 Nov 2001, and 275 in Jefferson Co 10 Oct 2022.
Images
Abbreviations
UNSM: University of Nebraska State Museum
WPA: Waterfowl Production Area
Literature Cited
Faulkner, D.W. 2010. Birds of Wyoming. Roberts and Company, Greenwood Village, Colorado, USA.
Gubanyi, J.G. 1996. 1992, 1993 (Fifth) Report of the NOU Records Committee. NBR 64: 30-35.
Hendricks, P. and N.A. Verbeek. 2020. American Pipit (Anthus rubescens), version 1.0. In Birds of the World (S. M. Billerman, Editor). Cornell Lab of Ornithology, Ithaca, NY, USA. https://doi.org/10.2173/bow.amepip.01.
Jorgensen, J.G. 2012. Birds of the Rainwater Basin, Nebraska. Nebraska Game and Parks Commission, Lincoln, Nebraska, USA.
Rosche, R.C. 1994. Birds of the Lake McConaughy area and the North Platte River valley, Nebraska. Published by the author, Chadron, Nebraska, USA.
Thompson, M.C., C.A. Ely, B. Gress, C. Otte, S.T. Patti, D. Seibel, and E.A. Young. 2011. Birds of Kansas. University Press of Kansas, Lawrence, Kansas, USA.
Recommended Citation
Silcock, W.R., and J.G. Jorgensen. 2022. American Pipit (Anthus rubescens). In Birds of Nebraska — Online. www.BirdsofNebraska.org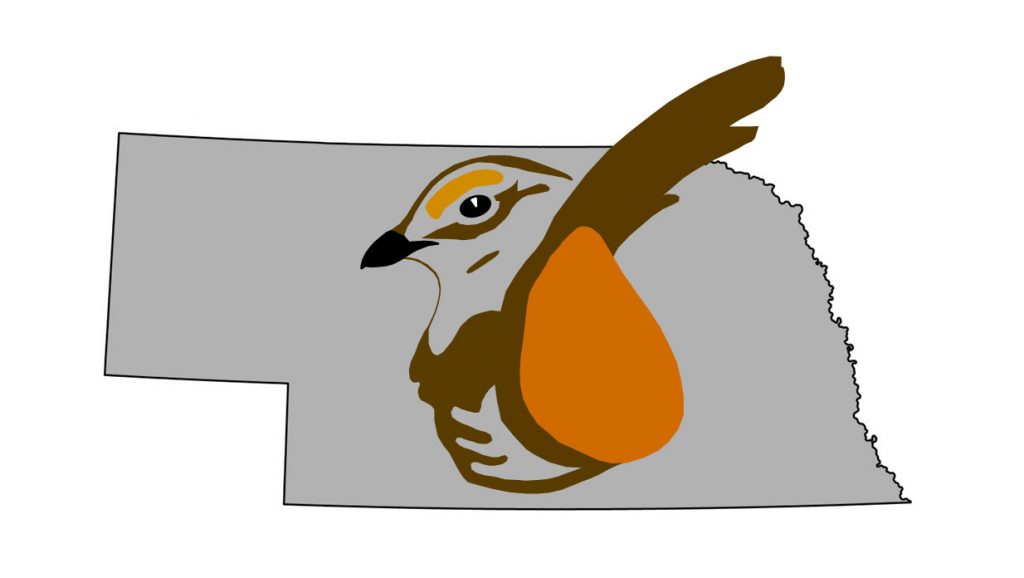 Birds of Nebraska – Online
Updated 27 Dec 2022