Spizelloides arborea arborea, S. a. ochracea
Status:  Abundant regular spring and fall migrant and winter visitor statewide.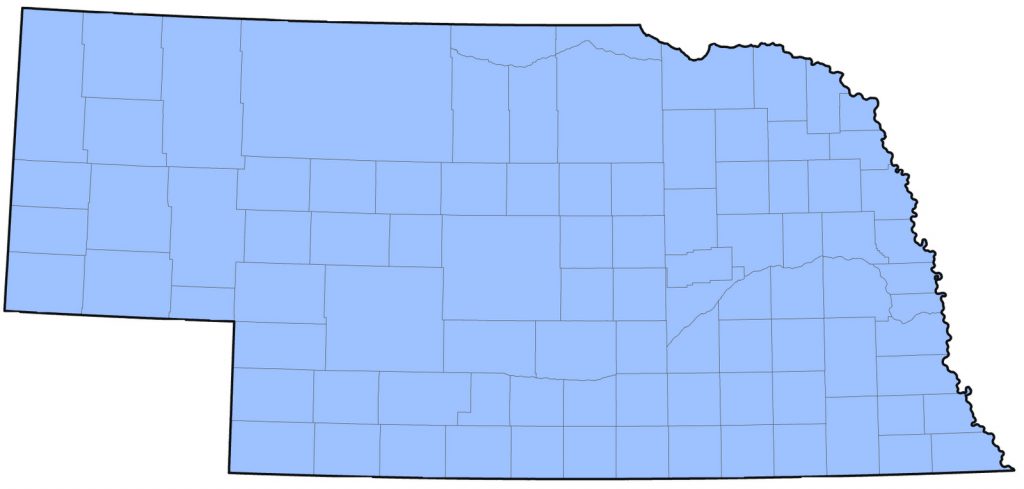 Documentation:  Specimen: ochracea, SUI 14167, 13 Nov 1884, Wood River, Hall Co; UNSM ZM7404, 12 Dec 1895 Fort Robinson, Dawes Co.
Taxonomy: Two subspecies are recognized (Pyle 1997): arborea, breeding in Canada and Labrador except for Yukon and wintering from Minnesota to eastern Oklahoma and east to Nova Scotia and North Carolina; and ochracea, breeding in Alaska and Yukon south to British Columbia, wintering from British Columbia to North Dakota south to northern Texas.
Bruner et al (1904) stated that ochracea winters statewide, with intergrades in the east, where a few pure arborea are found.
Spring:  winter <<<>>> Apr 25, 25, 26
Later dates are 28 Apr 2003 Sarpy Co, 28 Apr 2013 Dixon Co, 30 Apr 2028 Buffalo Co, 5 May 2019 Cass Co, and 20 May 2009 Buffalo Co.
Late dates above correspond to accepted dates for Kansas (Thompson et al 2011) and South Dakota (Tallman et al 2002). The latest Nebraska dates for specimens held at UNSM are 13 and 14 Apr. One in a Dixon Co yard 28 Apr 2013 was much later than the previous last date there, 9 Apr (Jan Johnson, personal communication).
Johnsgard (1980) noted that half the reports are in the period 27 Mar-22 Apr, indicating peak movement.
There are numerous undocumented reports for May-Sep which are almost certainly incorrect; Chipping Sparrow probably accounts for most if not all such reports.
Fall: Oct 9, 9, 10 <<<>>> winter
Earlier dates are 3 Oct 2011 Dixon Co, and 3 Oct 2020 Sheridan Co.
There are no documented dates for Aug or Sep. Any such dates should be documented by photo and written notes.
Johnsgard (1980) stated that half the fall reports are in the period 12 Oct-2 Nov; these dates probably approximate peak movement.
High counts:  2000 in Buffalo Co 19 Nov 1995, 1000 near Gibbon, Buffalo Co 28 Nov 1998, and 500 in Knox Co 19 Oct 2002.
Winter: This species is one of the more familiar Nebraska winter birds; it is numerous statewide.
A winter site fidelity study by Labedz (1990) showed some 21% recaptured during the winter of banding, 11% the following winter, and 3% in the third winter.
CBC data 1980-2006 show that central Nebraska, Kansas, Iowa, and northern Missouri constitute the center of abundance of early winter American Tree Sparrows (Naugler et al 2020). An indication of potential winter numbers were counts of "several thousand daily" in Lancaster Co during winter 1982-83 (Williams 1983), 4290 were in Phelps and Kearney Cos 31 Jan 1999, 3000 were in northern Phelps Co 18 Jan 1998, and 2281 were reported on the Harlan Co Reservoir CBC 15 Dec 2000. Since 2000 however, counts of this magnitude have not been repeated.
High counts:  430 at Funk WPA, Phelps Co 9 Mar 2011, 362 at Branched Oak Lake SRA, Lancaster Co 17 Feb 2023, 301 at Harlan Co Reservoir, Harlan Co 14 Dec 2009, and 284 at Boyer Chute NWR, Washington Co 26 Dec 2022.
Images
Abbreviations
CBC: Christmas Bird Count
SUI: University of Iowa Museum of Natural History
UNSM: University of Nebraska State Museum
Literature Cited
Bruner, L., R.H. Wolcott, and M.H. Swenk. 1904. A preliminary review of the birds of Nebraska, with synopses. Klopp and Bartlett, Omaha, Nebraska, USA.
Kent, T.H., and J.J. Dinsmore. 1996. Birds in Iowa. Publshed by the authors, Iowa City and Ames, Iowa, USA.
Labedz, T.E. 1990. Results of a preliminary study showing evidence of winter site fidelity in migrating sparrows in Nebraska. NBR 58: 81-82.
Naugler, C.T., P. Pyle, and M.A. Patten. 2020. American Tree Sparrow (Spizelloides arborea), version 1.0. In Birds of the World (P. G. Rodewald, Editor). Cornell Lab of Ornithology, Ithaca, NY, USA. https://doi.org/10.2173/bow.amtspa.01.
Pyle, P. 1997. Identification Guide to North American Birds. Part I, Columbidae to Ploceidae. Slate Creek Press, Bolinas, California, USA.
Rosche, R.C. 1994. Birds of the Lake McConaughy area and the North Platte River valley, Nebraska.  Published by the author, Chadron, Nebraska, USA.
Tallman, D.A., Swanson, D.L., and J.S. Palmer. 2002. Birds of South Dakota. Midstates/Quality Quick Print, Aberdeen, South Dakota, USA.
Thompson, M.C., C.A. Ely, B. Gress, C. Otte, S.T. Patti, D. Seibel, and E.A. Young. 2011. Birds of Kansas.  University Press of Kansas, Lawrence, Kansas, USA.
Williams, F. 1983. Southern Great Plains Region. American Birds 37: 314-317.
Recommended Citation
Silcock, W.R., and J.G. Jorgensen.  2023.  American Tree Sparrow (Spizelloides arborea). In Birds of Nebraska — Online. www.BirdsofNebraska.org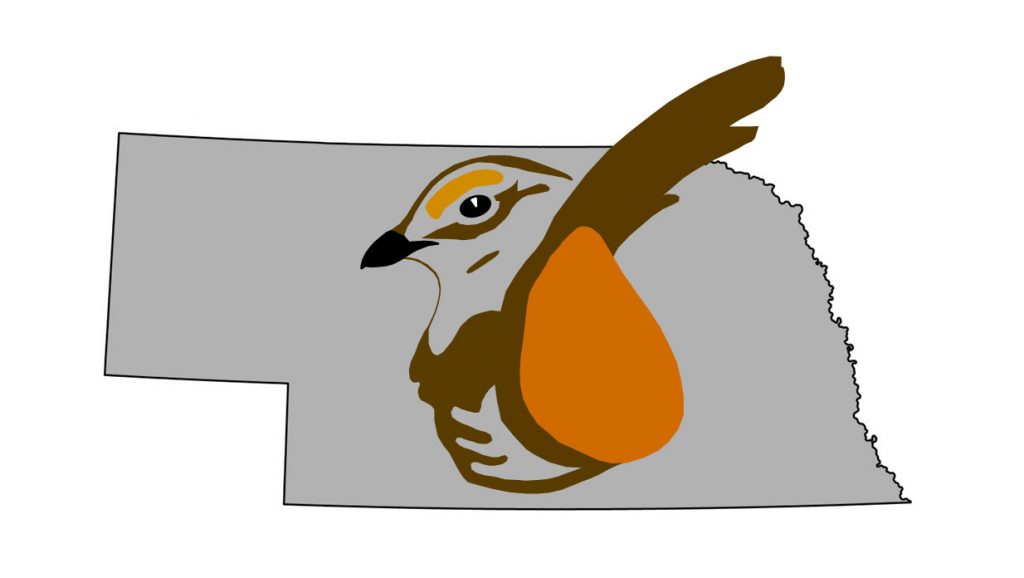 Birds of Nebraska – Online
Updated 14 Mar 2023