Serinus canaria
Status: No accepted records.
Taxonomy: No subspecies are recognized (Gill and Donsker (2017).
Comments: Cage birds are derived from birds native to the Canary Islands, Azores, and Madeira and usually lack back streaking due to selection by aficionados. An undoubted escape with no back streaking was in western Douglas Co 17 Mar 2016 (Silcock 2016).
Literature Cited
Gill, F., and D. Donsker (Eds). 2017. IOC World Bird List (v 7.3), accessed 30 January 2018.
Silcock, W.R. 2016. Spring Field Report, Mar 2016 to May 2016. NBR 84: 58- 85.
Recommended Citation
Silcock, W.R., and J.G. Jorgensen. 2018. Atlantic Canary (Serinus canaria). In Birds of Nebraska — Online. www.BirdsofNebraska.org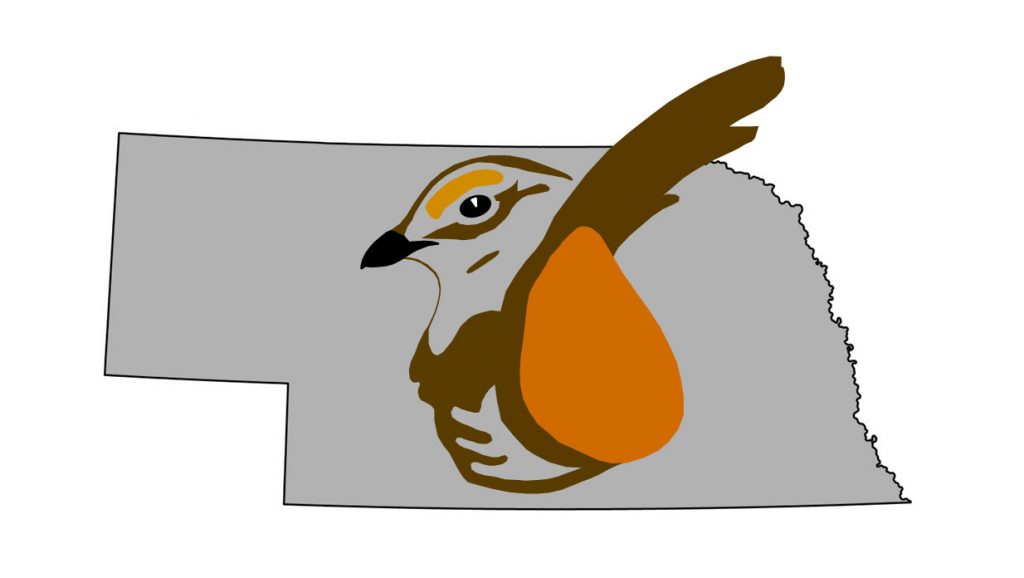 Birds of Nebraska – Online
Updated 13 Jul 2018