Icterus graduacauta
Status: No accepted records.
Taxonomy: Two subspecies are recognized (Jaramillo and Burke 1999), only one occurring in the US: audubonii, resident from south Texas south into Mexico.
Comments: A description furnished by the observer to the NOURC of one in McPherson Co 7 Jun 1985 was not sufficient to confirm the identification as Audubon's Oriole; this is a sedentary south Texas species which has no history of vagrancy (Mollhoff 1987; Jaramillo and Burke 1999). The bird was likely a Black-headed Grosbeak (Cortelyou 1985).
Abbreviations
NOURC: Nebraska Ornithologists' Union Records Committee
Literature Cited
Cortelyou, R.G. 1985. 1985 (Sixtieth) Spring Occurrence Report. NBR 53: 50-66.
Jaramillo, A., and P. Burke. 1999. New World Blackbirds- The Icterids. Princeton University Press, Princeton, New Jersey, USA.
Mollhoff, W.J. 1987. First report of the NOU Records Committee. NBR 55: 79-85.
Recommended Citation
Silcock, W.R., and J.G. Jorgensen. 2018. Audubon's Oriole (Icterus graduacauta). In Birds of Nebraska — Online. www.BirdsofNebraska.org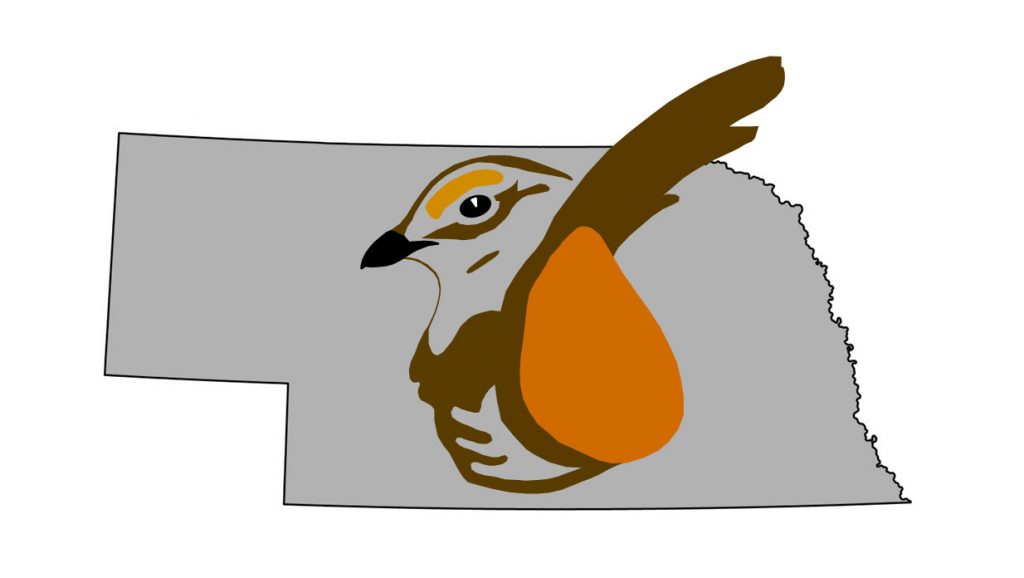 Birds of Nebraska – Online
Updated 13 Jul 2018