Anser indicus
Status:  No accepted records.
Taxonomy: No subspecies recognized (Gill et al 2022).
Comments:  A pair was seen with Canada Geese (Branta canadensis) Feb 1985 in Keith Co, presumed escapees (Cortelyou 1985), and one was in Cedar Co 12-24 Feb 2003. These birds were certainly escapees or released; there is no pattern of vagrancy of this Central Asian species into North America (AOU 1983).
Literature Cited
AOU [American Ornithologists' Union]. 1983. The AOU Check-list of North American birds, 6th ed. Allen Press, Lawrence, Kansas, USA.
Cortelyou, R.G. 1985. Three Species of Siberian geese seen in Nebraska (editor's comments). NBR 53: 3-5.
Gill, F., D. Donsker, and P. Rasmussen (Eds). 2022. IOC World Bird List (v 12.2). Doi 10.14344/IOC.ML.12.2.  http://www.worldbirdnames.org/.
Recommended Citation
Silcock, W.R., and J.G. Jorgensen.  2023.  Bar-headed Goose (Anser indicus). In Birds of Nebraska — Online. www.BirdsofNebraska.org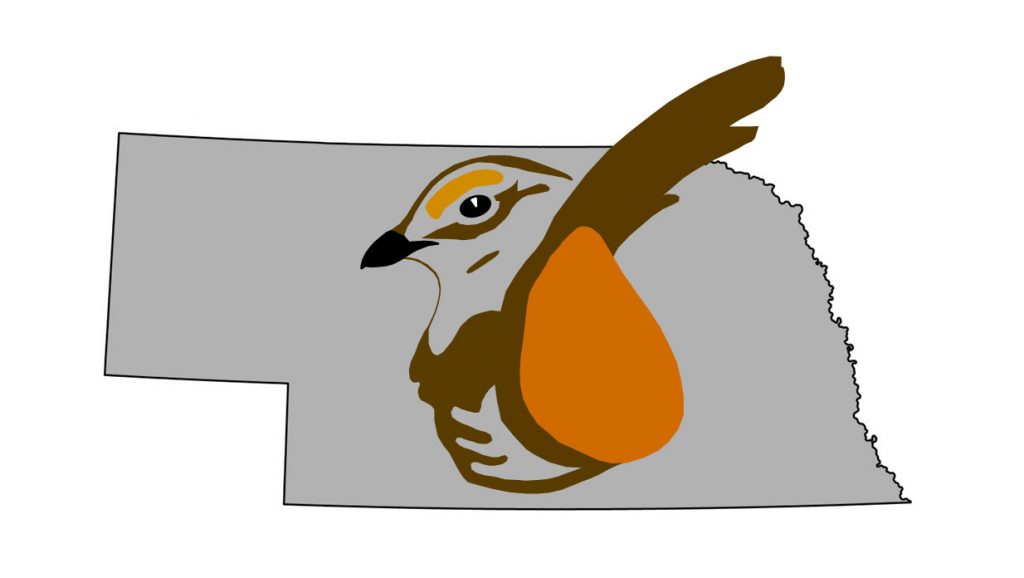 Birds of Nebraska – Online
Updated 30 Mar 2023