Hirundo rustica erythrogaster
Status: Common regular spring and fall migrant and breeder statewide.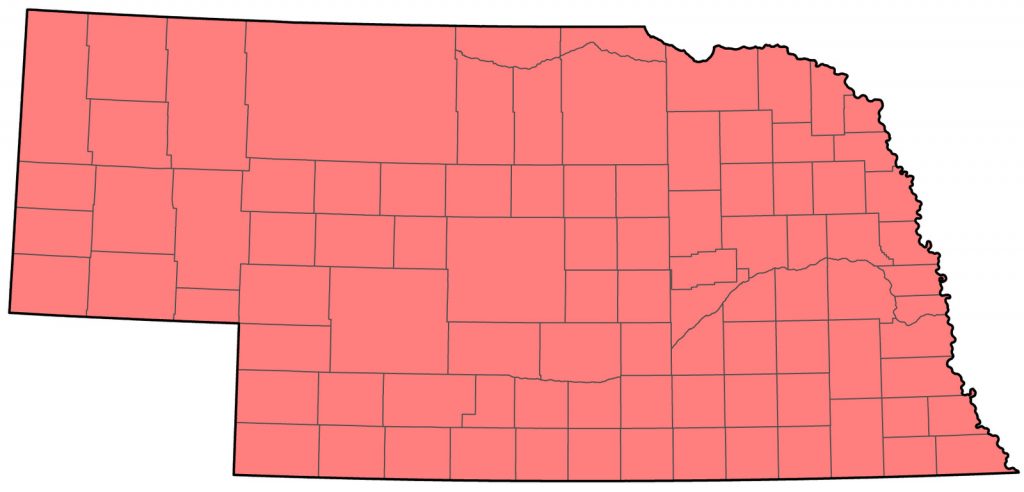 Documentation: Specimen: UNSM ZM6456, 27 Apr 1904 Falls City, Richardson Co.
Taxonomy: Eight subspecies are recognized (Gill and Donsker 2017), seven of which occur in Eurasia and Africa; the only subspecies breeding in North America is erythrogaster (including insularis), of Alaska, Canada, and the USA south to southern Mexico.
See Cliff Swallow for reported hybrids with that species.
Spring: Apr 2, 3, 3 <<<>>> summer
Arrival is in mid- Apr and peak numbers occur in mid-May.
High counts: 708 in Hall Co 10 May 2003, 400 at Doc Lake, Grant Co 23 May 2022, 349 in Hall Co 13 May 2006, and 302 there 11 May 2002.
Summer: Rapp et al (1958) suggested that this species was least numerous in the west, but the BBS Summer Distribution Map 2007-2013 indicates even distribution of high numbers across the state. This change is probably related to the increased numbers of buildings, bridges, and other infrastructure in previously sparsely settled areas such as the Sandhills and Panhandle.
This species has adapted almost completely to use of human structures, with very few instances nowadays of use of traditional sites, mostly caves (Brown and Brown 2020). Brown et al (1996) stated that a nesting on a cliff at Lake McConaughy, Keith Co in 1982 which may also have been active in 1981 was "one of few natural nesting locations on the Great Plains in modern times." BBS trend analysis show a statewide annual decline of -0.25 (95% C.I.; –0.91, 0.45), indicating populations in Nebraska are relatively stable.
Breeding Phenology:
Nest building: 23 Apr-5 Jul
Eggs: 23 Apr (Mollhoff 2022)-13 Sep (often two broods)
Nestlings: 13 Jun- 2 Aug
Fledglings: 28 Jun- 26 Jul
A pair was working on its second brood in Buffalo Co 29 Jul 2003, with hatching 2 Aug (Mollhoff 2005).
A pair in Omaha, Douglas Co had fledged three young and were starting a second brood 14 Jul 2011.
Fall: summer <<<>>> Nov 1, 2, 2
Later dates are 1-6 Nov 2021 (1-2) Conestoga Lake, Lancaster Co, and 11 Nov 2022 North Platte WTP, Lincoln Co.
Aggregations are noticeable in late Jul; 750 were in Dixon Co 29 Jul 2019 and 260 in Saunders Co 21 Jul 2011. Numbers peak mid-Sep to early Oct and fall departure is mostly complete by mid-Oct.
High counts: 10,900 at Lake Minatare, Scotts Bluff Co 13 Sep 2022, 10,000 at Freeman Lakes WPA, York Co, 18 Sep 1999 (Jorgensen 2012), 3600 at Lake McConaughy 21 Sep 2000, and 3000 at Lakes North and Babcock, Platte Co 29 Sep 2011. "Thousands" in a pure flock were at Lakes North and Babcock, Platte Co, and "thousands" were at Wilkinson WMA, Platte Co, 9 Oct 2004.
Images
Abbreviations
BBS: Breeding Bird Survey
UNSM: University of Nebraska State Museum
WMA: Wildlife Management Area (State)
WPA: Waterfowl Production Area (Federal)
Literature Cited
Brown, M.B. and C.R. Brown. 2020. Barn Swallow (Hirundo rustica), version 1.0. In Birds of the World (P. G. Rodewald, Editor). Cornell Lab of Ornithology, Ithaca, NY, USA. https://doi.org/10.2173/bow.barswa.01.
Brown, C.R., M.B. Brown, P.A. Johnsgard, J. Kren, and W.C. Scharf. 1996. Birds of the Cedar Point Biological Station area, Keith and Garden Counties, Nebraska: Seasonal occurrence and breeding data. Transactions of the Nebraska Academy of Sciences 23: 91-108.
Gill, F., and D. Donsker (Eds). 2017. IOC World Bird List (v 7.3), accessed 30 January 2018.
Jorgensen, J.G. 2012. Birds of the Rainwater Basin, Nebraska. Nebraska Game and Parks Commission, Lincoln, Nebraska, USA.
Mollhoff, W.J. 2005. The 2003-2004 Nebraska nest report. NBR 73: 15-19.
Mollhoff, W.J. 2022. Nest records of Nebraska birds. Nebraska Ornithologists' Union Occasional Paper Number 9.
Rapp, W.F. Jr., J.L.C. Rapp, H.E. Baumgarten, and R.A. Moser. 1958. Revised checklist of Nebraska birds. Occasional Papers 5, Nebraska Ornithologists' Union, Crete, Nebraska, USA.
Recommended Citation
Silcock, W.R., and J.G. Jorgensen. 2022. Barn Swallow (Hirundo rustica). In Birds of Nebraska — Online. www.BirdsofNebraska.org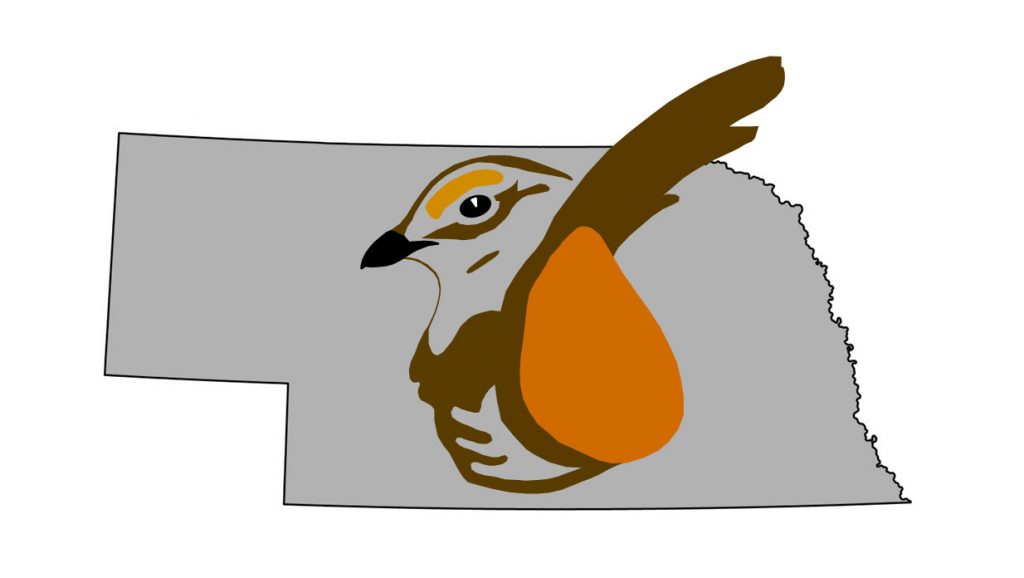 Birds of Nebraska – Online
Updated 25 Dec 2022