Vireo atricapillus
Status: No accepted records.
Taxonomy: No subspecies are recognized (Pyle 1997).
Comments: The only report accompanied by tangible evidence is that of a specimen HMM 2866, collected by Wallace and Brooking near Meadow in Sarpy Co 19 May 1921 and now on display at the Hastings Municipal Museum (Bray et al 1986).
We have reservations about the provenance of this specimen, given the existence of other unique specimens in the Brooking collection (See Introduction, "The Swenk years, 1900-1940"). Although Black-capped Vireo apparently was "quite common" and bred in south-central Kansas in the 1880s, it has not been acceptably recorded there since, probably because of Brown-headed Cowbird nest parasitism (Thompson et al 2011, Grzybowski 2020). The current nearest breeding population is in southwest Oklahoma, where it persists largely due to control of Brown-headed Cowbirds (Grzybowski 2020). A case could thus be made for a spring overshoot migrant during the 1880s, at about the time of the Omaha report cited above but seems extremely unlikely as late as 1921.
There are two additional published references to the appearance of this species in Nebraska. Skow was said to have recorded it in the Bellevue, Sarpy Co area (Bruner 1896), and Trostler and Skow saw and "thoroughly identified" a single bird near Bellevue 19 Jun 1894 (Bruner et al 1904). These reports appear to be of the same sighting; neither was documented. Indeed, Swenk (Unpublished notes in NOU Archives) stated "Mr. Skow states that his record of the black capped vireo, as previously published, is to be regarded as doubtful."
Images
Abbreviations
HMM: Hastings Municipal Museum
NOU: Nebraska Ornithologists' Union
Acknowledgement
Photograph (top) by Joel G. Jorgensen of a Black-capped Vireo specimen, reportedly collected near Meadow, Sarpy Co 19 May 1921. The specimen is housed and maintained at the Hastings Municipal Museum and was legally salvaged or collected. We thank Teresa Kreutzer-Hodson for facilitating the photographing of this specimen for the Birds of Nebraska – Online.
Literature Cited
Bray, T.E., B.K. Padelford, and W.R. Silcock. 1986. The birds of Nebraska: A critically evaluated list. Published by the authors, Bellevue, Nebraska, USA.
Bruner, L. 1896. A list of Nebraska birds, together with notes on their abundance, migrations, breeding,food-habits, etc. Nebraska State Horticultural Society 27th Annual Report, pages 57-163.
Bruner, L., R.H. Wolcott, and M.H. Swenk. 1904. A preliminary review of the birds of Nebraska, with synopses. Klopp and Bartlett, Omaha, Nebraska, USA.
Grzybowski, J.A. 2020. Black-capped Vireo (Vireo atricapilla), version 1.0. In Birds of the World (A. F. Poole and F. B. Gill, Editors). Cornell Lab of Ornithology, Ithaca, NY, USA. https://doi.org/10.2173/bow.bkcvir1.01.
Pyle, P. 1997. Identification Guide to North American Birds. Part I, Columbidae to Ploceidae. Slate Creek Press, Bolinas, California, USA.
Thompson, M.C., C.A. Ely, B. Gress, C. Otte, S.T. Patti, D. Seibel, and E.A. Young. 2011. Birds of Kansas. University Press of Kansas, Lawrence, Kansas, USA.
Recommended Citation
Silcock, W.R., and J.G. Jorgensen. 2021. Black-capped Vireo (Vireo atricapillus). In Birds of Nebraska — Online. www.BirdsofNebraska.org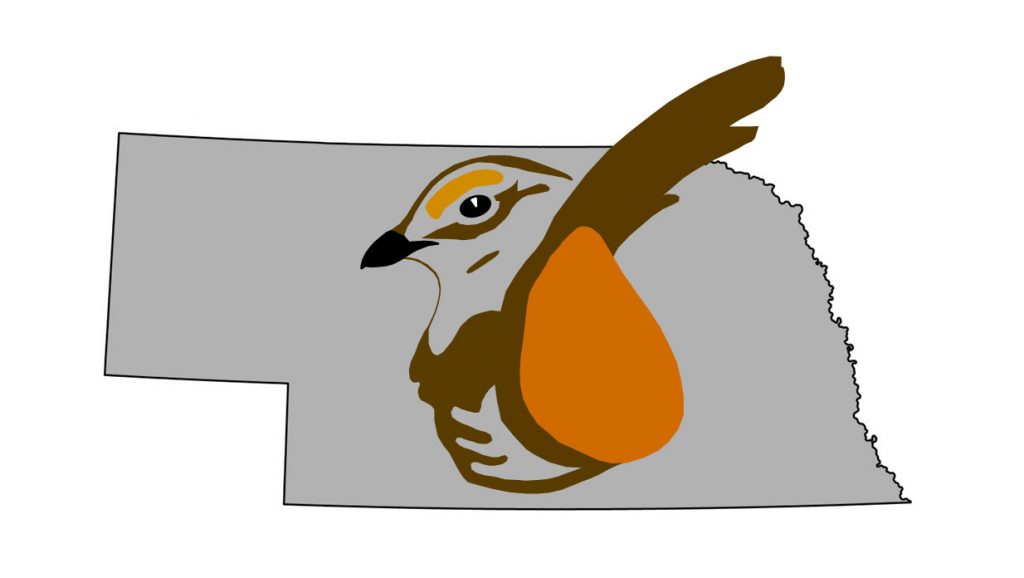 Birds of Nebraska – Online
Updated 5 Jun 2021