Nycticorax nycticorax hoactli
Status: Fairly common regular spring and fall migrant statewide. Locally common regular breeder Sandhills, locally uncommon Rainwater Basin, rare casual elsewhere. Rare casual summer visitor statewide away from breeding range.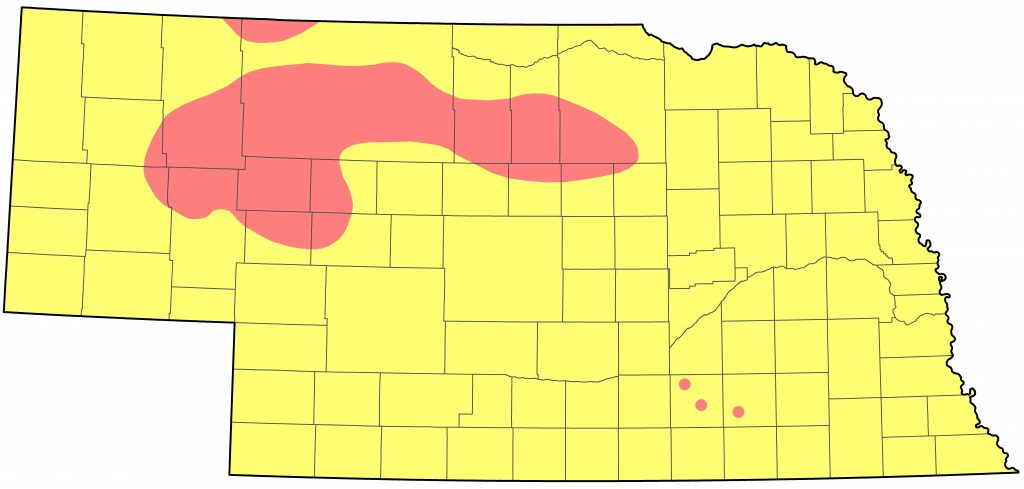 Documentation: Specimen: WSC 275, 22 May 1977 Cherry Co.
Taxonomy: Four subspecies are recognized (Gill et al 2022), nycticorax in Eurasia and Africa, obscurus in southern South America, hoactli in North America and northern South America, and falklandicus on the Falkland Islands. Pyle (2008) considered hoactli inseparable from nycticorax.
Nebraska birds are hoactli.
Spring: Apr 8, 9, 9 <<<>>> summer
Earlier dates are 27 Mar 2017 Lancaster Co, 29 Mar 2011 Saunders Co, 30 Mar 2012 Kearney Co, 2 Apr 1882 Johnson Co (Bent 1926), 4 Apr 2020 Lancaster Co, and 5 Apr 2020 Lancaster Co.
Most arrive in mid-late Apr.
High counts: 84 in the eastern Rainwater Basin 26 Apr 1997 (Jorgensen 2012), 55 there 21 May 2006 (including a single flock of 44 flying over), and 47 at Kissinger Basin WMA, Clay Co 27 Apr 1999.
Summer: Ducey (1988) indicated that nesting occurred statewide prior to 1920 except west of the Sandhills, but that since 1920 breeding had not occurred in the east. Mollhoff (2022) cited an edge of range colony of 100+ nests in a grove of elms near Hershey, Lincoln Co in 1955.  Currently breeding occurs regularly in the Sandhills and occasionally in the Rainwater Basin. At the latter location, a breeding colony of at least 15 birds with four nests with eggs was at Massie WPA, Clay Co 22 Jun 1981 (Jorgensen 2012), and a "very large colony" with 30 birds present and nests with eggs was at Weis (now Mallard Haven) WPA, Fillmore Co 23 Jun 1985 (Garthwright 1985). The first confirmed nesting in the Rainwater Basin since the 1985 record was of at least two nests with young at Harvard WPA, Clay Co 3 Aug 2015 along with 28 nesting adults and 10 first year immatures. Twelve were at the same site 22 Jun 2013.
Breeding season sightings elsewhere in the state are rare; two on a Perkins Co playa 15 Jun 2011, one in Chase Co 9 Jul 2018, and an adult in Deuel Co 29 Jun 2021 were at unexpected locations for the dates. Individuals at Funk WPA, Phelps Co and in the eastern Rainwater Basin 28 Jun 2003 and 1-7 Jul 2018 were non-breeding immatures, as is likely for two along Interstate Highway 80 in Buffalo Co 5 Jul 2016 and singles in Lancaster Co 16 Jun 2018 and 2 Jul 2021. A non-breeding immature was in Lancaster Co 1-22 Jun 2022.
Breeding Phenology:
Eggs: 8 May-20 Jul (Mollhoff 2022)
Nestlings: 19 Jun-20 Jul
High Counts: 13 near Goose Lake, Crescent Lake NWR 9 Jun 2021, and 7 at Harvard WPA, Clay Co 17 Jun 2021.
Fall: summer <<<>>> Nov 15, 16, 17
Later dates are 23 Nov 2015 Lancaster Co, 24 Nov 2017 Lancaster Co, an immature near Niobrara, Knox Co 28 Nov 2008, an immature at Lake Ogallala, Keith Co 8 Dec 2000, 12 Dec 2019 immature Otoe Co, one on the Grand Island CBC 18 Dec 2010, another there 21 Dec 2002, a first-year bird very late at Lake Ogallala 2 Jan 1999 (Jorgensen 2001), and an immature on Salt Creek, Lincoln, Lancaster Co 11 Jan 2014.
Movement is detectable beginning in mid-Jul and good numbers continue through Aug; stragglers can be quite late.
High counts: 100 at Funk WPA 12 Jul 1998, 59 there 20 Jul 2001, and 47 there 13 Aug 2000.
Images
Abbreviations
CBC: Christmas Bird Count
NWR: National Wildlife Refuge
WMA: Wildlife Management Area (State)
WPA: Waterfowl Production Area (Federal)
WSC: Wayne State College
Literature Cited
Bent, Arthur Cleveland, 1926. Life Histories of North American Marsh Birds. Dover Publications.
Ducey, J.E. 1988. Nebraska birds, breeding status and distribution. Simmons-Boardman Books, Omaha, Nebraska, USA.
Garthright, W.C. 1985. Fillmore County. NBR 53: 76-77.
Gill, F., D. Donsker, and P. Rasmussen (Eds). 2022. IOC World Bird List (v 12.2). Doi 10.14344/IOC.ML.12.2.  http://www.worldbirdnames.org/.
Jorgensen, J.G. 2001. 1999 (Eleventh) Report of the NOU Records Committee. NBR 69: 85-91.
Jorgensen, J.G. 2012. Birds of the Rainwater Basin, Nebraska. Nebraska Game and Parks Commission, Lincoln, Nebraska, USA.
Mollhoff, W.J. 2022. Nest records of Nebraska birds. Nebraska Ornithologists' Union Occasional Paper Number 9.
Pyle, P. 2008. Identification Guide to North American Birds. Part II, Anatidae to Alcidae. Slate Creek Press, Bolinas, California, USA.
Recommended Citation
Silcock, W.R., and J.G. Jorgensen. 2023. Black-crowned Night-Heron (Nycticorax nycticorax hoactli). In Birds of Nebraska — Online. www.BirdsofNebraska.org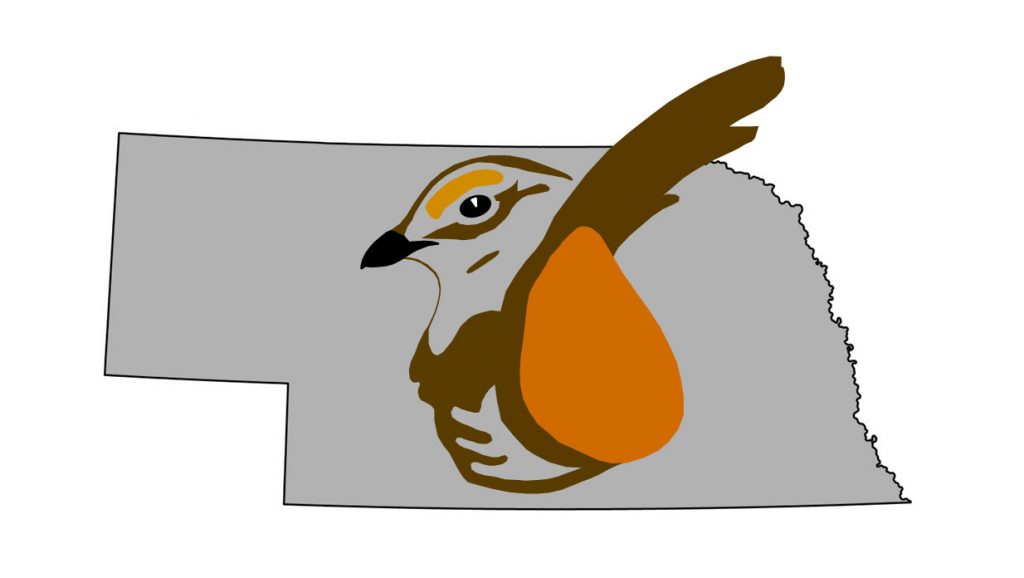 Birds of Nebraska – Online
Updated 22 Oct 2023