Sayornis nigricans semiatra
Status: Accidental in spring.
Taxonomy: There are six subspecies, two of which occur in South America and may be a separate species, White-winged Phoebe, and four in central America and Mexico, only one of which occurs north of Mexico, semiatra.
The Nebraska record is presumed semiatra.
There are several records with photos of hybrids between this species and Eastern Phoebe along the Front Range in northeastern Colorado (eBird.org); observers should attempt photos of Eastern Phoebes and, of course, any putative Black Phoebe in western Nebraska.
Record:
26 Apr 2020 Scotts Bluff Co (Leukering; eBird.org; Brogie 2021)
One was found at Morrill Sandpits, Scotts Bluff Co 26 Apr 2020 by Tony Leukering (https://ebird.org/checklist/S67853480) and seen that afternoon by Kathy DeLara (https://ebird.org/checklist/S67863132). Both observers filed photographs of the bird. It was not re-found subsequently. The record was accepted by NOURC (Brogie 2021).
Comments: This species occurs in the southwestern United States, extending north in the Rocky Mountains to south-central and southwest Colorado. There are numerous records on the Front Range of Colorado, north to the Fort Collins area. Apart from a remarkable record of one in New Jersey 4-18 Jan 2019 (eBird.org), there are only five records north of the Arkansas River and east of the Colorado Front Range (eBird.org). The only fall record is for Lincoln Co, Colorado 2-21 Sep 2018. Elsewhere, one was in southeastern Wyoming 5 Apr 2018, singles were in Yuma and Washington Cos, Colorado 12 Jun 1988 and 20 May 2010 respectively, and, interestingly, one in Morton Co, Kansas 5-11 Apr 2020. Thus, the Nebraska record is the sixth in this group, four of which were in the last 3 years (2018-2020).
Images
Literature Cited
Brogie, M.A. 2021. 2020 (32
nd
) Report of the NOU Records Committee. NBR 89: 139-145.
Recommended Citation
Silcock, W.R., and J.G. Jorgensen. 2022. Black Phoebe (Sayornis nigricans). In Birds of Nebraska — Online. www.BirdsofNebraska.org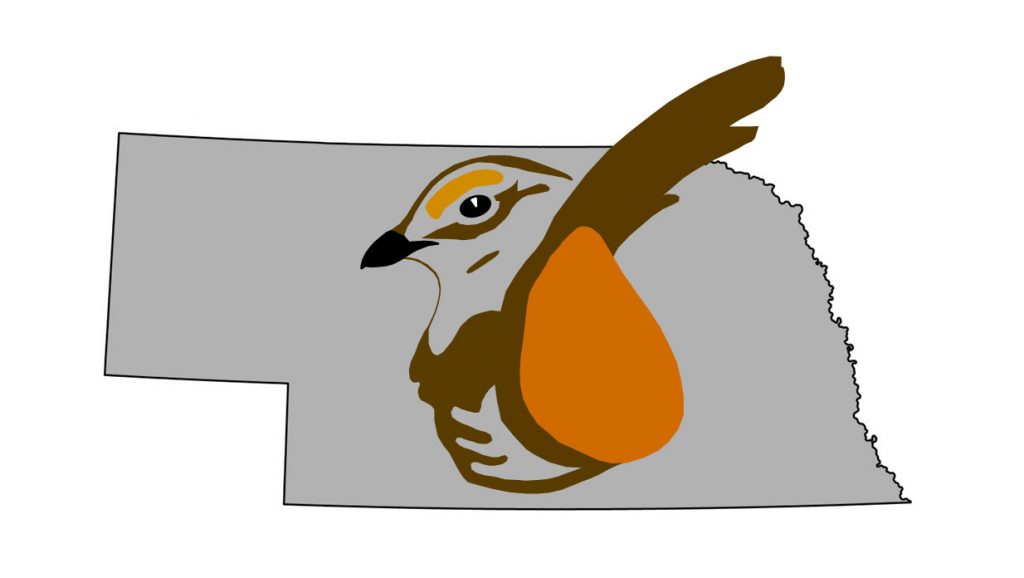 Birds of Nebraska – Online
Updated 23 Jul 2022