Melanitta americana
Status: Rare casual spring migrant statewide. Uncommon regular fall migrant statewide. Rare casual winter visitor. Accidental in summer.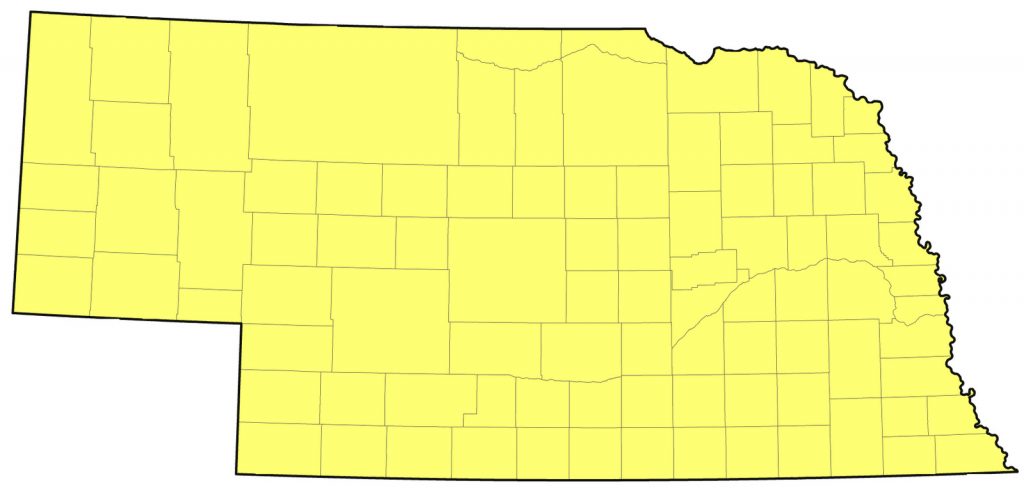 Documentation: Specimen: UNSM ZM7675, 1904 Omaha, Douglas Co.
Taxonomy: The two former subspecies of Black Scoter M. nigra, nigra and americana, were raised to species status, the American taxon M. americana (oddly) retaining the name Black Scoter and the Eurasian taxon M. nigra renamed Common Scoter (Chesser et al 2017).
No subspecies (of M. americana) are recognized (Gill et al 2022).
Spring: There are eight accepted records:
25 Feb 1999 immature female Bluestem Lake, Lancaster Co (Mark Orsag, Silcock and Jorgensen 1999)
5 Mar 2011 Holmes Lake, Lancaster Co (T.J. Walker, eBird.org)
9 Mar 2020 female/immature Sutherland Reservoir, Lincoln Co (Goldthwait et al, eBird.org)
31 Mar 2021 female Crystal Cove Lake, Dakota Co (Huser, Ed Brogie, eBird.org)
7 Apr 2010 adult male Oak Lake Park, Lancaster Co (Larry Einemann, eBird.org)
10 Apr 2015 female Cedar Co (Mark Brogie; Silcock 2015)
21 Apr 2012 adult male Branched Oak Lake, Lancaster Co (Larry Einemann, Silcock 2012)
5 May 1991 Wayne WTP, Wayne Co (Ed Brogie, eBird.org).
Summer: The only record is of a male at Desoto NWR, Washington Co 25 Jul 1986 (Mollhoff 1987).
Fall: Oct 12, 13, 14 <<<>>> Dec 4, 5, 6
Earlier dates are 28 Sep 1895, a specimen taken in Lancaster Co (Bruner et al 1904), and one at Branched Oak Lake 7 Oct 2012.
Most later dates are from Lake Ogallala, Keith Co: two on 7-18 Dec 1997 with one remaining until 4 Jan 1998 (Dinsmore; Brogie 1999), four on 12 Dec 1998 with one remaining until 1 Jan 1999, two on 3 Dec 1999 through 15 Jan 2000, one on 31 Dec 2016, and a juvenile 2-8 Jan 2011. Other late dates are 1-20 Dec 1998 Cedar Co, 10 Dec 2010 Saunders Co, 8-13 Dec 2020 Cedar Co, and 18-20 Dec 2017 Lancaster Co.
Specimens mounted by Ralph Velich of Omaha were taken near Blair, Washington Co Dec 1956 (two females), and near Ashland, Saunders Co in Dec (1956?) (Gates 1958).
This species migrates regularly southward along the Great Lakes in Michigan from Sep to Dec (Baldassarre 2014).
High counts: 20 in Lincoln, Lancaster Co 25 Oct 2006, 18 near Lincoln 21 Nov 2010, 6 at Branched Oak Lake, Lancaster Co 18 Nov 2007, and six at Crofton, Knox Co 4 Nov 2021.
Winter: Overwintering has not been observed, although there are two midwinter reports and three additional reports of birds lingering into Jan (see Fall). The mid-winter reports are 16 Jan 1927, Missouri River, Sarpy Co (Bray et al 1986), and three adult males and two females at Stagecoach Lake, Lancaster Co 19 Jan 2019.
This species winters uncommonly on the Great Lakes and rarely on the Gulf Coast (Baldassarre 2014).
Comment: An undated report of four in Logan Co published in Nebraska Bird Review in April 1950 (Brown 1950) is assumed to be a fall report.
Images
Abbreviations
NWR: National Wildlife Refuge
UNSM: University of Nebraska State Museum
Literature Cited
Baldassarre, G. 2014. Ducks, geese, and swans of North America. Johns Hopkins University Press, Baltimore, Maryland, USA.
Bray, T.E., B.K. Padelford, and W.R. Silcock. 1986. The birds of Nebraska: A critically evaluated list. Published by the authors, Bellevue, Nebraska, USA.
Brogie, M.A. 1999. 1998 (Tenth) Report of the NOU Records Committee. NBR 67: 141-152.
Brown, J. 1950. American Scoter at Hoagland, Logan County. NBR 18: 33-34.
Bruner, L., R.H. Wolcott, and M.H. Swenk. 1904. A preliminary review of the birds of Nebraska, with synopses. Klopp and Bartlett, Omaha, Nebraska, USA.
Chesser, R.T., K.J. Burns, C. Cicero, J.L. Dunn, A.W. Kratter, I.J. Lovette, P.C. Rasmussen, J. V. Remsen, Jr., J.D. Rising, D.F. Stotz, and K. Winker. 2017. Fifty-eighth supplement to the American Ornithological Society's Check-list of North American Birds. Auk 134: 751-773.
Gates, D. 1958. General Notes. NBR 26: 9.
Gill, F., D. Donsker, and P. Rasmussen (Eds). 2022. IOC World Bird List (v 12.2). Doi 10.14344/IOC.ML.12.2. http://www.worldbirdnames.org/.
Mollhoff, W.J. 1987. First Report of the NOU Records Committee. NBR 55: 79-85.
Silcock, W.R. 2012. Spring Field Report, Mar 2012 to May 2012. NBR 80: 46-71.
Silcock, W.R. 2015. Spring Field Report, Mar to May 2015. NBR 83: 54-85.
Silcock, W.R., and J.G. Jorgensen. 1999. Winter Field Report, Dec 1998- Feb 1999. NBR 67: 2-16.
Recommended Citation
Silcock, W.R., and J.G. Jorgensen. 2023. Black Scoter (Melanitta americana). In Birds of Nebraska — Online. www.BirdsofNebraska.org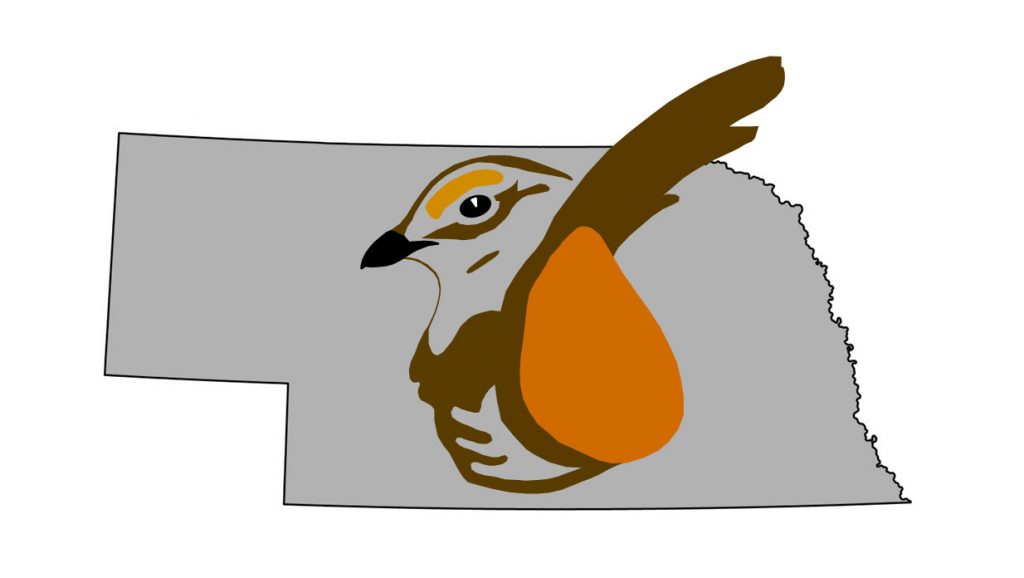 Birds of Nebraska – Online
Updated 14 Apr 2023