Spatula discors x cyanoptera
Status: Rare regular spring visitor statewide
Spring: Apr 7, 9, 10 <<<>>> Apr 30, May 2, 5
Earlier dates are 11 Mar 2016 Washington Co, 27 Mar 2009 Lincoln Co, 27 Mar 2012 Sarpy Co, and 4 Apr 2013 Johnson Co.
A later date is 9 May 2021 Clay Co.
Comments: There are at least 25 records of this hybrid in Nebraska (eBird.org), almost all in the Missouri and Platte and North Platte river valleys (eBird.org, accessed Feb 2021). All records are for March-May, probably because molting birds in late summer and fall are difficult to identify.
This hybrid is one of the commoner hybrid ducks in western North America (Mlodinow, in Bird Hybrids: Blue-winged Teal x Cinnamon Teal).  Because the two species are closely related and s0 more likely to produce hybrids and the males are sufficiently distinct, detection of hybrid males is relatively easy (Bird Hybrids: Blue-winged Teal x Cinnamon Teal). Male Cinnamon Teal and hybrid males lack the flank and breast spots that are prominent in Blue-winged Teal (Gammonley 2020).
Acknowledgements:
Photograph (top) of a Blue-winged x Cinnamon Teal (hybrid) in Knox Co 4 Apr 2020 by Mark Brogie. Note absence of spots on  breast and flanks.
Literature Cited
Gammonley, J. H. (2020). Cinnamon Teal (Spatula cyanoptera), version 1.0. In Birds of the World (A. F. Poole, Editor). Cornell Lab of Ornithology, Ithaca, NY, USA. https://doi.org/10.2173/bow.cintea.01
Recommended Citation
Silcock, W.R., and J.G. Jorgensen.  2021.  Blue-winged x Cinnamon Teal (hybrid) (Spatula discors x cyanoptera). In Birds of Nebraska — Online. www.BirdsofNebraska.org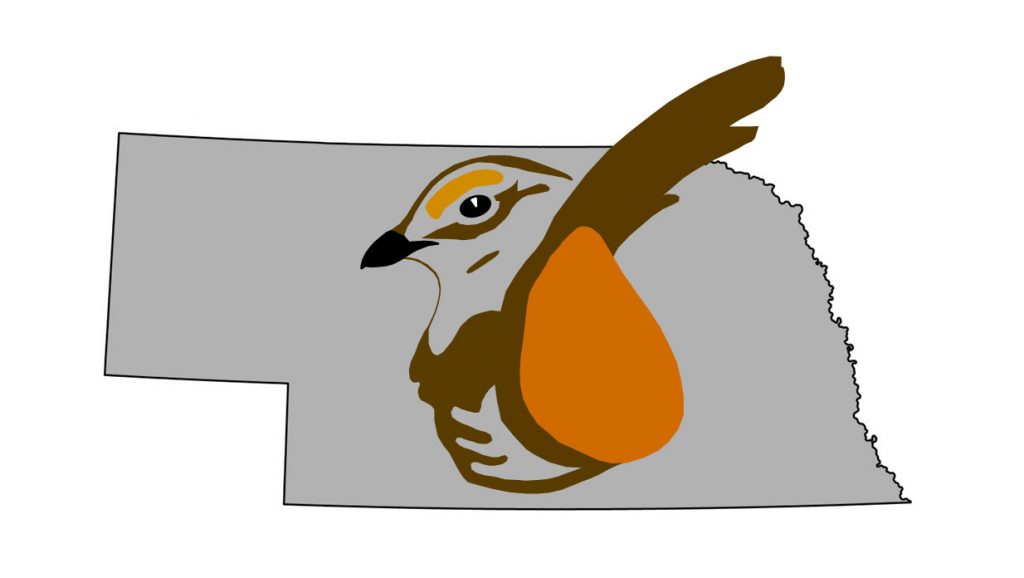 Updated 28 May 2021