Spatula discors x Anas crecca
Status: Accidental in spring
Record: The only record is of one photographed in Seward Co 25 Apr 2019 (Strycker, eBird.org).
Comments: Wild hybrids are rare but reported with American Wigeon, Mallard, Northern Pintail, and Northern Shoveler (Johnson et al 2020). There are only four records of this hybrid on the Great Plains; the other three are in North Dakota 24 Apr, Colorado 20 Apr, and Kansas 3 Apr (eBird.org, accessed Feb 2021);
Images
Literature Cited
Johnson, K., C. Carboneras, D. A. Christie, and G. M. Kirwan (2020). Green-winged Teal (Anas crecca), version 1.0. In Birds of the World (S. M. Billerman, Editor). Cornell Lab of Ornithology, Ithaca, NY, USA. https://doi.org/10.2173/bow.gnwtea.01.
Recommended Citation
Silcock, W.R., and J.G. Jorgensen. 2021. Blue-winged x Green-winged Teal (hybrid) (Spatula discors x Anas crecca). In Birds of Nebraska — Online. www.BirdsofNebraska.org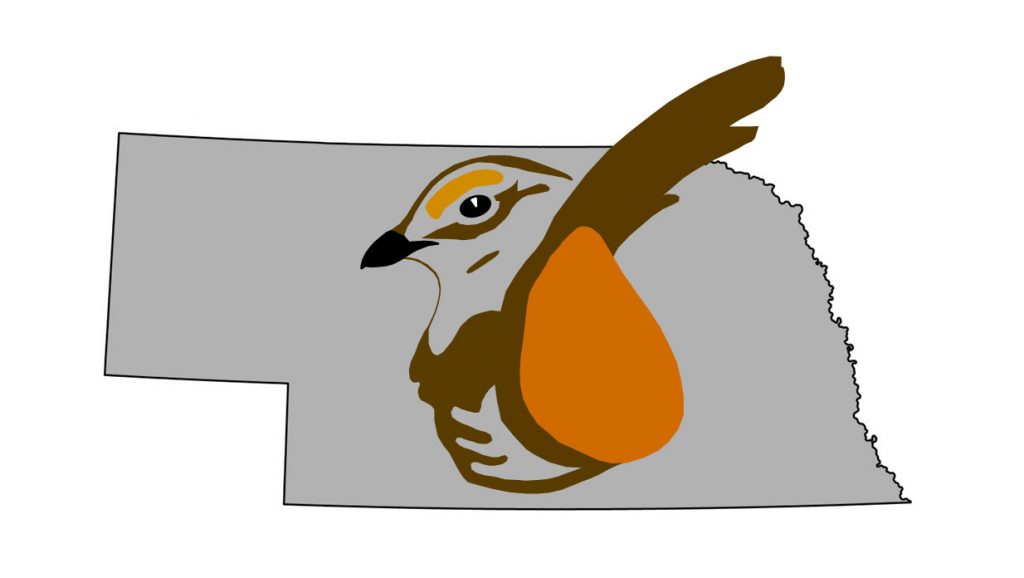 Updated 19 February 2021