Chroicocephalus philadelphia
Status: Fairly common regular spring and fall migrant statewide.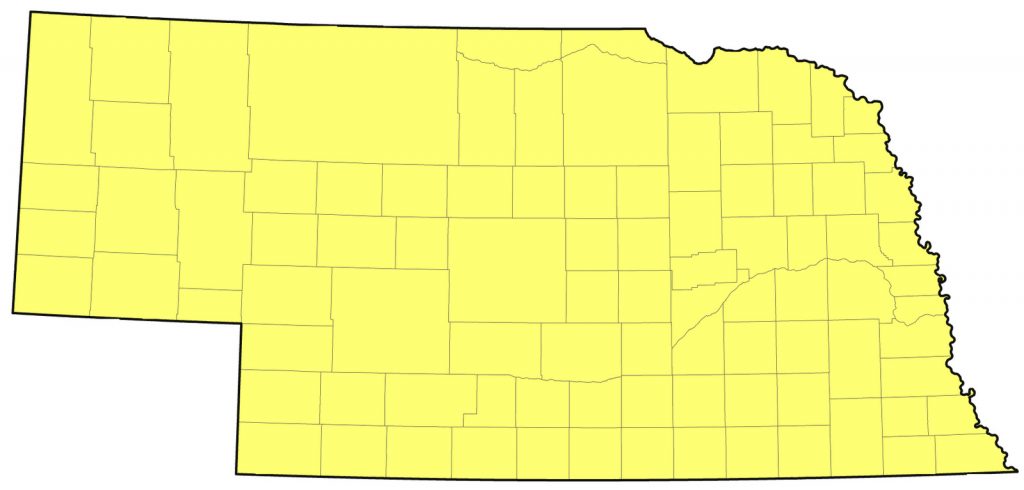 Documentation: Specimen: UNSM ZM6622, 31 Mar 1893 Lancaster Co.
Taxonomy: No subspecies are recognized.
Spring: Mar 19, 20, 20 <<<>>> May 25, 25, 26
Earlier dates are 7 Mar 1983 Wayne Co, 11 Mar 2013 Platte Co, and 12 Mar 2016 Lancaster Co.
Later dates are 29 May 2019 Lincoln Co, 7 Jun 2003 two first alternate birds Lake McConaughy, 8 Jun 1919 Lancaster Co (Mickel and Dawson 1920), 10 Jun 1989 Lancaster Co, 19 Jun 2004 first alternate Lake McConaughy, 25 Jun 2015 Merritt Reservoir, Cherry Co, and "early Jun" 1996 at Lake McConaughy (Brown et al 1996).
Bonaparte's Gulls usually arrive in early Apr and peak numbers pass through during mid- and late Apr.
High counts: 792 at Lake McConaughy 23 Apr 2000, 465 there 18 Apr 1998, and 323 in Lancaster Co 11 Apr 2012.
Fall: Aug 30, 30, 30 <<<>>> Jan 5, 5, 5
Earlier dates are 19 Jul 1919 Lancaster Co (Mickel and Dawson 1920), 20 Jul 1988 Lancaster Co, 27 Jul 2009 Sutherland Reservoir, Lincoln Co, 29-30 Jul 2006 basic adult Lake McConaughy, 30 Jul 2017 juvenile Branched Oak Lake, Lancaster Co, 6 Aug 2008 Garden Co, 9 Aug 1989 Lancaster Co, and 18 Aug 2002 Lincoln Co.
Two were present at Inland Lagoon (now Harvard WPA), Clay Co "all summer" in 1915; one, a male, was collected by Brooking 28 Aug 1915 and was seen by Swenk in the Brooking collection (#2167; Swenk, Notes Before 1925, Jorgensen 2012). The actual dates these birds were present is unknown.
Breeding areas are deserted by mid-Aug and fall migration is protracted (Burger and Gochfeld 2020). Migrants usually do not arrive in Nebraska until Oct and peak numbers pass through in early to middle Nov. As many as 91 were still at Sutherland Reservoir, Lincoln Co 18 Dec 1997, and 284 were at Lake McConaughy, Keith Co 19 Dec 2003, declining rapidly to 157 on 22 Dec 2003. Recent years have seen larger numbers lingering later on major western reservoirs. Some 85% of fall migrants in Manitoba are young of the year, whereas >95% of birds in the Lake Erie region are adults, indicative of differing migration pathways (Burger and Gochfeld 2020).
High counts: 675 at Lake McConaughy 6 Nov 1975 (Rosche 1994), 550 at Branched Oak Lake 1 Oct 1995, and 367 there 12 Nov 2013.
Comments: Bonaparte's Gulls prefer larger lakes and reservoirs, which, until the most recent quarter of a century, were rare in Nebraska. Prior to construction of large reservoirs, it is likely that most Bonaparte's Gulls passed over the state. Bruner et al (1904) had records only from Salt Lake, now Capitol Beach Lake, a fairly large lake created from a natural depressional wetland in Lancaster Co. Even in the mid-20th Century, records were scarce, particularly in the west; Tout (1947) did not cite any Lincoln Co records. Nowadays, however, the species is found routinely in good numbers statewide, including major reservoirs in the west such as Sutherland Reservoir and Lake McConaughy, which did not exist in Tout's time. However, some 75% of reports continue to be from the east; most migrants follow major river valleys (Burger and Gochfeld 2020) such as the Missouri.
Images
Abbreviations
UNSM: University of Nebraska State Museum
WPA: Waterfowl Production Area (Federal)
Literature Cited
Brown, C.R., M.B. Brown, P.A. Johnsgard, J. Kren, and W.C. Scharf. 1996. Birds of the Cedar Point Biological Station area, Keith and Garden Counties, Nebraska: Seasonal occurrence and breeding data. Transactions of the Nebraska Academy of Sciences 23: 91-108.
Bruner, L., R.H. Wolcott, and M.H. Swenk. 1904. A preliminary review of the birds of Nebraska, with synopses. Klopp and Bartlett, Omaha, Nebraska, USA.
Burger, J. and M. Gochfeld. 2020. Bonaparte's Gull (Chroicocephalus philadelphia), version 1.0. In Birds of the World (A. F. Poole and F. B. Gill, Editors). Cornell Lab of Ornithology, Ithaca, NY, USA. https://doi.org/10.2173/bow.bongul.01
Jorgensen, J.G. 2012. Birds of the Rainwater Basin, Nebraska. Nebraska Game and Parks Commission, Lincoln, Nebraska, USA.
Mickel, C.E., and R.W. Dawson. 1920. Some interesting records of Nebraska birds for the year 1919. Wilson Bulletin 32: 73-79.
Rosche, R.C. 1994. Birds of the Lake McConaughy area and the North Platte River valley, Nebraska. Published by the author, Chadron, Nebraska, USA.
Swenk, M.H. Notes before 1925. Bird notes from A.M. Brooking of Hastings, C.A. Black of Kearney, and B.J. Olson of Kearney, based chiefly on their collections, up to January 1, 1925. Typed manuscript in the Nebraska Ornithologists' Union Archives, University of Nebraska State Museum, Lincoln, Nebraska, USA.
Tout, W. 1947. Lincoln County birds. North Platte, NE: Tout.
Recommended Citation:
Silcock, W.R., and J.G. Jorgensen. 2023. Bonaparte's Gull (Chroicocephalus philadelphia) In Birds of Nebraska — Online. www.BirdsofNebraska.org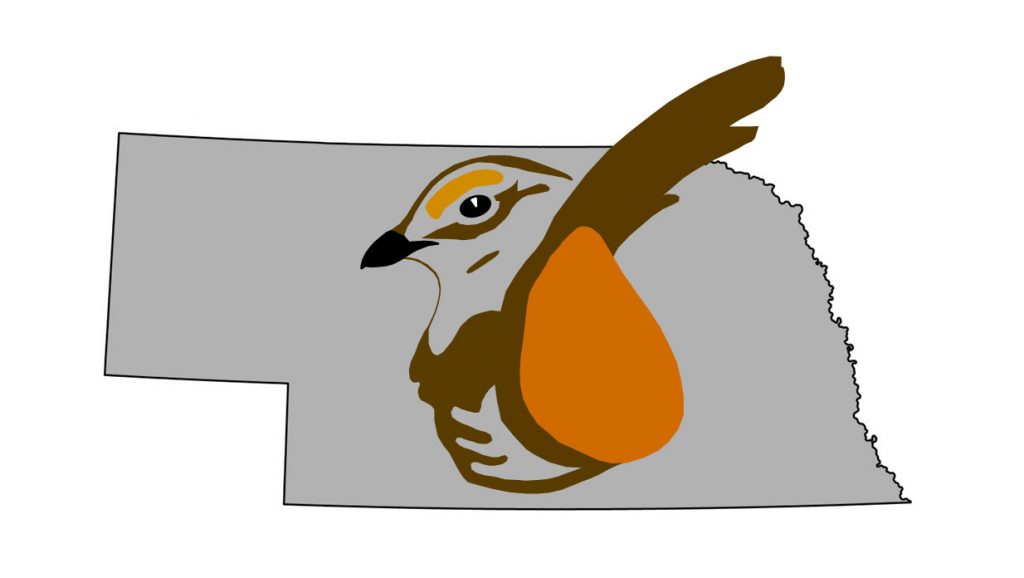 Birds of Nebraska – Online
Updated 12 Oct 2023