Joel G. Jorgensen and W. Ross Silcock| joel.jorgensen@nebraska.gov, silcock@rosssilcock.com | 28 February 2021
During February 2021, we added stand-alone species accounts on The Birds of Nebraska – Online (BONO) for all avian hybrids reported in Nebraska that we have been able to inventory. Previously, hybrids were discussed in the Taxonomy section of one of the parent species. This change includes both rarely reported hybrids and species pairs (e.g., Baltimore and Bullock's orioles, Eastern and Spotted towhees) that regularly hybridize in the state. The change made good sense as hybrids are receiving more attention and the number of reports, including those supported by photographs, is increasing during the eBird era.
Adding species accounts of hybrids does come with an admission and a caveat. First, we almost certainly missed a number of earlier reports of hybrids in the state. If you happened to have made an observation of a hybrid whose status is either casual or accidental, especially if the sighting is supported by a photograph, we would really like to hear from you. Please send one or both of us an email (addresses listed at the top of the page). The caveat concerns the difficulty in confidently identifying some hybrids, especially waterfowl and gulls. We recognize that making definitive conclusions about the parent species of some hybrids can be tenuous and there often remains some level of uncertainty in any identification. We acknowledge this uncertainty and also recognize field identification of some hybrids is evolving. If you have insights on any of the hybrids that we discuss on BONO, please do not hesitate reaching out to us.
We hope you enjoy this addition to BONO. A listing of hybrids in taxonomic order can be found here and the species accounts can be browsed here.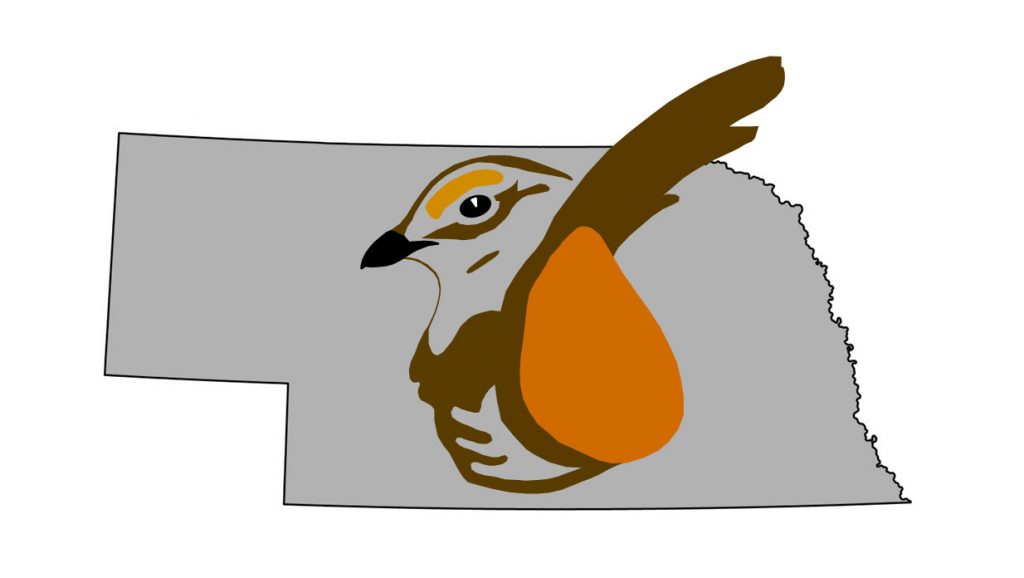 Acknowledgement: Photograph (top) of a Northern Shoveler x Gadwall (hybrid) at Sinninger Waterfowl Production Area, York Co 9 May 2020 by Michael Willison.