Sula leucogaster
Status:  Rare casual summer visitor central and east.
Documentation:  Photograph: 30 Jun 2014 Sarpy Co (Brogie 2015).
Taxonomy: Four subspecies are recognized (Clements et al 2016):  brewsteri of the Gulf of California and off western Mexico, leucogaster of the Gulf of Mexico and Caribbean, plotus, of the Indian Ocean and central and western Pacific, and etesiaca, of islands off Central America and Colombia.
Photographs of the Nebraska Brown Boobies show they are referable to leucogaster, the Atlantic Ocean and Gulf of Mexico subspecies (Brogie 2015).
Summer: There are two records:
28 Jun-1 Jul 2014 Hanson Lake, Sarpy Co (Brogie 2015)
29 May-25 Jun 2017 Harlan Co Reservoir, Harlan Co (Silcock 2017a, 2017b).
Nebraska's first booby of any species was a Brown, photographed by Joan Bergeron at a private lake development, Hanson Lake, in southern Sarpy Co (Brogie 2015). Despite several "drive-by" searches on nearby streets, it was not relocated by birders.
Many observers saw Nebraska's second, which was first reported by Jeff Drahota to Laurel Badura 29 May 2017 as it flew by his boat while he was fishing at Harlan Co Reservoir; it was confirmed 31 May and seen by many through 25 Jun, most easily at its overnight roost on the west face of the dam. Photos revealed it was a female of the Atlantic and Gulf of Mexico subspecies leucogaster.
Comments:  In recent years there have been more reports of this species northward in the Interior USA, probably related to northward movement by the species as a whole in North America. The first California breeding record was in early Nov 2017 in the Channel Islands, and was widely reported in the media (see Associated Press 2017).
There is a single Iowa record, 3 Sep 2015 (Iowa Ornithologists Union 2018), but none for Colorado (CBRC 2018) or South Dakota (Tallman et al 2002).  A Brown Booby photographed atop a wind turbine in Gray Co, Kansas 31 Jul 2017 (KSBirds 2017) was a first for that state (Thompson et al 2011).  The location of the Kansas sighting was approximately 322 km (200 miles) south of Harlan County Reservoir and the bird's appearance was similar to the one present there weeks earlier, suggesting it was the same individual.
Literature Cited
Associated Press.  2017.  Brown booby bird is nesting for first time in Channel Islands National Park.  Los Angeles Times, 8 November 2017, accessed 30 April 2018.
Brogie, M.A. 2015. 2014 (26th) Report of the NOU Records Committee. NBR 83: 125-138.
CBRC [Colorado Bird Records Committee].  2018. Colorado Bird Records Committee database, accessed 30 April 2018.
Clements, J. F., T. S. Schulenberg, M. J. Iliff, D. Roberson, T. A. Fredericks, B. L. Sullivan, and C. L. Wood. 2016. The eBird/Clements checklist of birds of the world: v2016, accessed 30 January 2018.
Iowa Ornithologists' Union. 2018.  Brown Booby records.  Iowa Records Committee reports of Iowa rare bird records, accessed 30 April 2018.
KSbirds.  2017.  Brown Booby photograph, accessed 30 Apr 2018.
Silcock, W.R.  2017a.  Spring field report, March-May 2017.  NBR 85: 54-84.
Silcock, W.R.  2017b.  Summer field report, June-July 2017.  NBR 85: 94-120.
Recommended Citation
Silcock, W.R., and J.G. Jorgensen. 2018. Brown Booby (Sula leucogaster), Version 1.0. In Birds of Nebraska — Online. www.BirdsofNebraska.org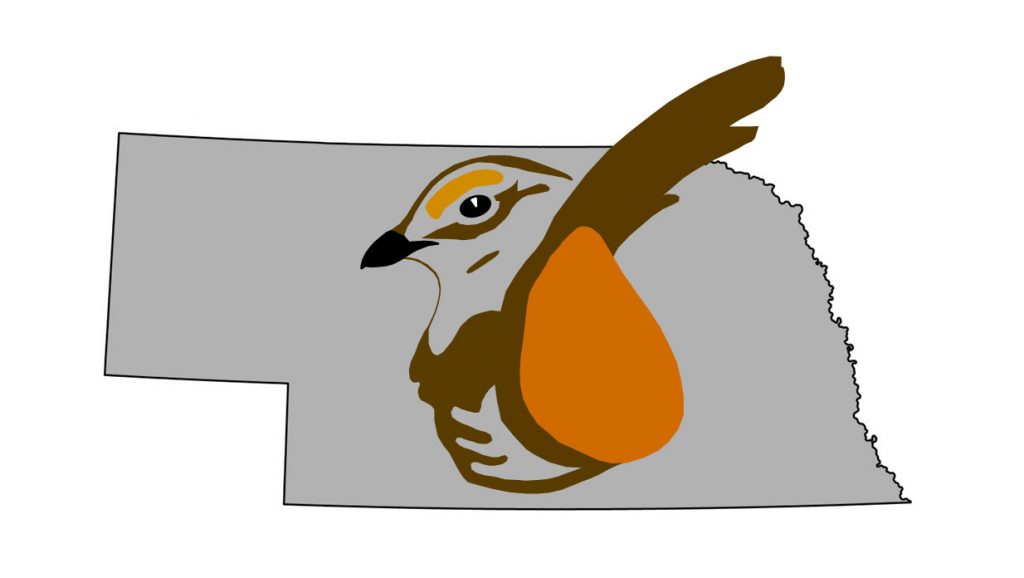 Birds of Nebraska – Online