Leucosticte australis
Status: No accepted records.
Taxonomy: No subspecies are recognized.
Comments: A bird found on the Tristate CBC 15 Dec 1984 near Nebraska City was tentatively identified as a female of this species (Cortelyou 1985). It could not be relocated, and it was concluded that it may have been an aberrantly-plumaged female House Sparrow. There are no records of this species east of the Rocky Mountains (eBird.org, accessed April 2018).
Abbreviations
CBC: Christmas Bird Count
Literature Cited
Cortelyou, R.G. 1985. 1984 Christmas Count. NBR 53: 18-23.
Recommended Citation
Silcock, W.R., and J.G. Jorgensen. 2018. Brown-capped Rosy-Finch (Leucosticte australis). In Birds of Nebraska — Online. www.BirdsofNebraska.org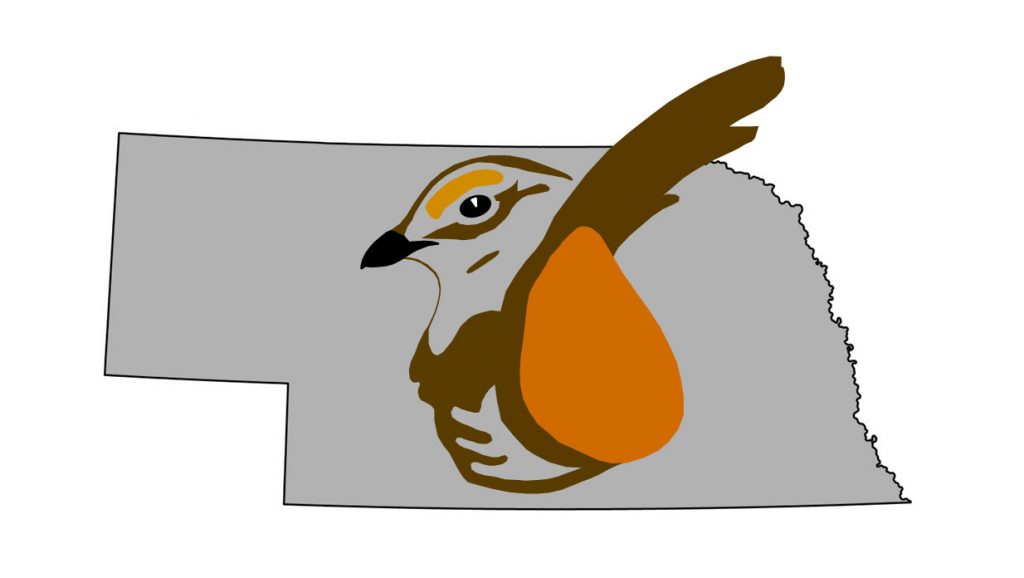 Birds of Nebraska – Online
Updated 13 Jul 2018