Sitta pusilla pusilla
Status: Accidental in winter.
Documentation: Video, voice recording, 13 Nov 2010, Lincoln, Lancaster Co (Brogie 2011).
Taxonomy: Pyle (1997) recognized two weak subspecies, pusilla over most of the range, and caniceps in Florida.
Winter: There is one record:
8 Nov 2010- 31 Jan 2011 Holmes Lake, Lincoln, Lancaster Co (Einemann 2011).
One of the more stunning finds in recent Nebraska ornithology was a single bird of this species in mature pines at Holmes Lake, Lincoln 8 Nov 2010 (Einemann 2011, Brogie 2011). Reports of two birds were unsubstantiated. The last sighting was 31 Jan and none were found in Feb despite searches by the original discoverer.
Comments: It is remarkable that Lincoln, Nebraska is almost certainly the only place in North America that has hosted all four North American nuthatch species. Although Brown-headed Nuthatch is generally regarded as sedentary, eruptions have occurred as a result of major habitat destruction such as fire or clear felling (Renfrow 2003). Interestingly, Renfrow (2003) cited an occurrence of this species in Nebraska with "suspect details" in 1896. The nearest record to Nebraska was of one at Mission Hills, Johnson Co, Kansas 30 Dec 1997- 24 Jan 1998 (Thompson et al 2011).
Images
Literature Cited
Brogie, M.A. 2011. 2010 (22nd) Report of the NOU Records Committee. NBR 79: 99-111.
Einemann, L.L. 2011. First Documented Nebraska Sighting of Brown-headed Nuthatch (Sitta pusilla). NBR 79: 136-138.
Pyle, P. 1997. Identification Guide to North American Birds. Part I, Columbidae to Ploceidae. Slate Creek Press, Bolinas, California, USA.
Renfrow F. 2003. Notes on vagrancy in brown-headed nuthatch, with attention to recent range expansion and long-term habitat changes. North American Birds 57: 422-428.
Thompson, M.C., C.A. Ely, B. Gress, C. Otte, S.T. Patti, D. Seibel, and E.A. Young. 2011. Birds of Kansas. University Press of Kansas, Lawrence, Kansas, USA.
Recommended Citation
Silcock, W.R., and J.G. Jorgensen. 2018. Brown-headed Nuthatch (Baeolophus bicolor). In Birds of Nebraska — Online. www.BirdsofNebraska.org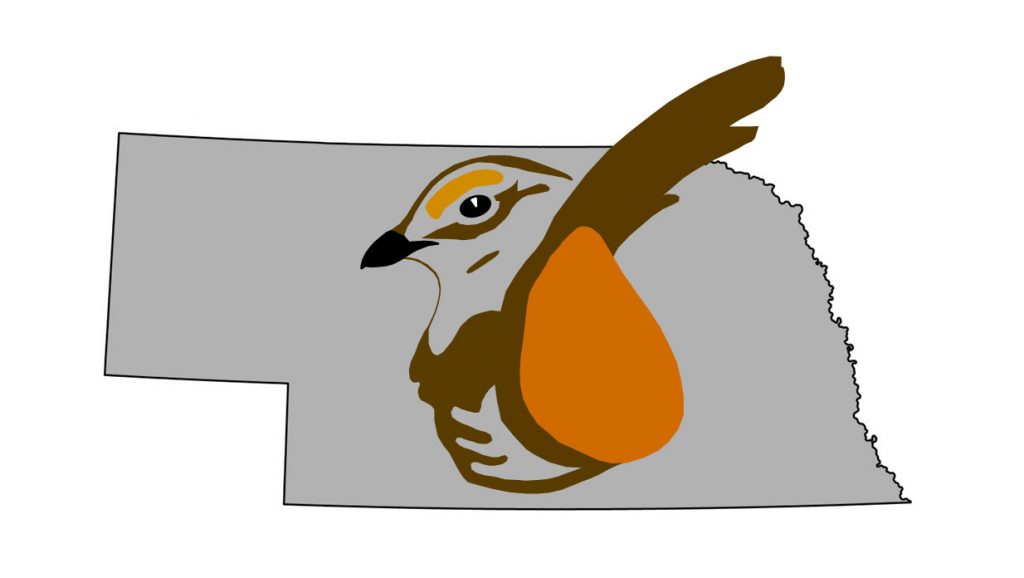 Birds of Nebraska – Online
Updated 11 June 2018