Melopsittacus undulatus
Status: No accepted records.
Taxonomy: No subspecies are recognized (Gill and Donsker 2017).
Comments: Nebraska sightings are of escaped or released cage birds. A free-flying yellow morph bird considered "probably an escape" was seen at a feeder in Kearney, Buffalo Co 8 Aug 1991. One was seen flying near Wakefield, Dixon Co 18 Aug 1999, also "surely an escape" (Jan Johnson, personal communication), as were others in Lincoln, Lancaster Co Sep 2004 and 13 Sep 2011. Singles birds were with House Sparrows in Omaha, Douglas Co 7 Oct 2012 and at Stinson Park, Omaha, Douglas Co 18 Oct 2013 (photo, above).
This species had been established in Florida since the early 1960s, but by 2015 the population had virtually died out (Pranty 2001, 2015).
Images
Literature Cited
Gill, F., and D. Donsker (Eds). 2017. IOC World Bird List (v 7.3), accessed 30 January 2018.
Pranty, B. 2001. The Budgerigar in Florida: Rise and fall of an exotic psittacid. North American Birds 55: 389–397.
Pranty, B. 2015. The disappearance of the Budgerigar from the ABA Area. Birding 47: 26-32.
Recommended Citation
Silcock, W.R., and J.G. Jorgensen. 2018. Budgerigar (Melopsittacus undulatus). In Birds of Nebraska — Online. www.BirdsofNebraska.org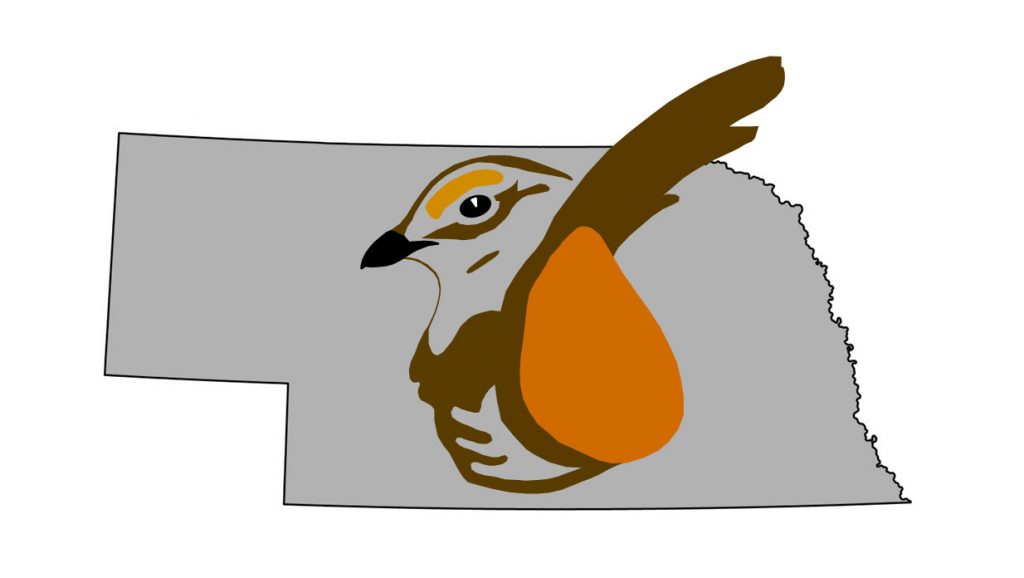 Birds of Nebraska – Online
Updated 26 Jul 2018