Bucephala albeola x clangula
Status: Rare casual spring and fall migrant statewide
Records: There are three records:
         31 Mar-1 Apr Gavin's Point Dam area, Knox Co (Strand, E. Brogie, eBird.org)
         19 Apr 2020 Dodge Co (Croshaw, eBird.org)
         18 Aug 2020 Garden Co (Mlodinow, eBird.org).
Comments: This hybrid is often reported in North America; eBird has around 100 records, but the two for Nebraska are the only ones on the Great Plains (eBird.org, accessed Feb 2021). Only two records in all were cited by Gauthier (2020).
Acknowledgements:
Photograph (top) of a Bufflehead x Common Goldeneye (hybrid) with Buffleheads in Dodge Co 19 Apr 2020 by Charlotte Croshaw.
Literature Cited
Gauthier, G. 2020. Bufflehead (Bucephala albeola), version 1.0. In Birds of the World (A. F. Poole, Editor). Cornell Lab of Ornithology, Ithaca, NY, USA. https://doi.org/10.2173/bow.buffle.01.
Recommended Citation
Silcock, W.R., and J.G. Jorgensen.  2021.  Bufflehead x Common Goldeneye (hybrid) (Bucephala albeola x clangula). In Birds of Nebraska — Online. www.BirdsofNebraska.org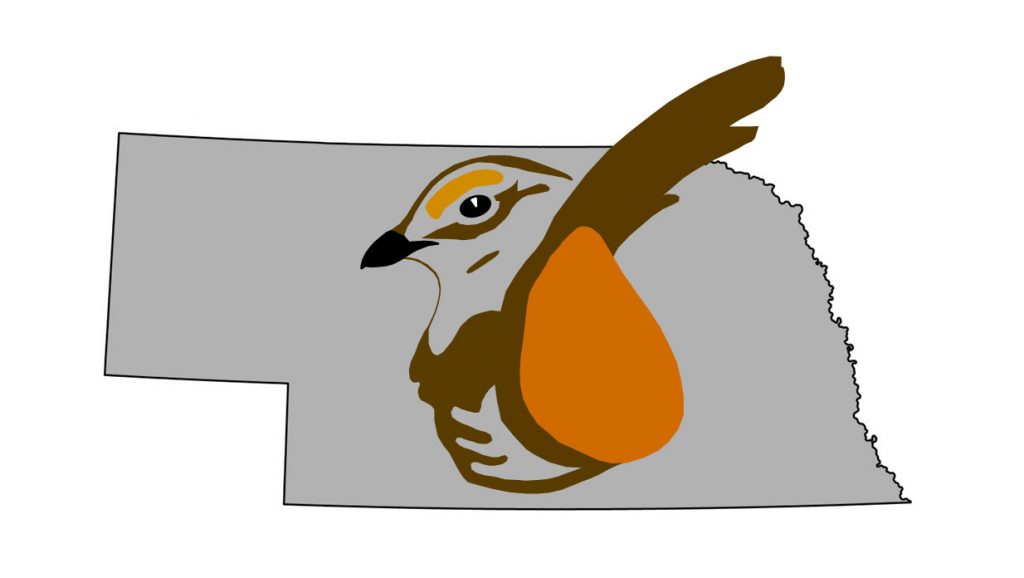 Updated 28 May 2021