Psaltriparus minimus
Status:  No accepted records.
Taxonomy:  There are nine subspecies, four south of the USA, and five breeding in the USA (Pyle 1997). Four subspecies breeding from British Columbia to southern California comprise the Brown-crowned Group, and there are two monotypic groups: Gray-crowned or Interior, consisting of plumbeus, which is resident from east-central Oregon and southeastern California to western Oklahoma and western and central Texas, and the Black-eared Group, consisting of dimorphicus, resident in southwestern Texas (Pyle 1997). Gill et al (2022) and Sloane (2020) recognize a fifth subspecies in the Brown-crowned (Pacific) Group, grindae of Baja California.
Use of "American Bushtit" rather than "Bushtit" avoids confusion with Asian species of bushtit (Gill et al 2022).
Comments: One reported without details but said to have matched this species in a field guide, was in Scottsbluff, Scotts Bluff Co 27 Jan 2001; it could not be checked before it departed (Alice Kenitz, personal communication).
The Editor of Nebraska Bird Review, in a discussion of species reported without documentation, stated that he "was aware of unpublished possible or probable records in Nebraska of … Wrentit…" (Cortelyou 1973).  The Editor, R.G. Cortelyou, noted later (personal communication) that the observer of the "Wrentit" had made an error in his/her report and had intended to report Bushtit.  No further information as to this possible report of Bushtit is known (Bray et al 1986).
It is not unlikely that this species could occur in Nebraska. It is a "very rare fall and winter visitor" on the eastern plains of Colorado, mostly southward, with eight records Nov-Feb, including two as far north as Weld Co, about 55 miles from Nebraska; there are numerous records along the Colorado Front Range (Andrews and Righter 1992; eBird.org accessed Nov 2023). In Wyoming there is an extra-limital record in Cheyenne, Laramie Co 14 May 1975 (Faulkner 2010). It is a "Rare and irregular winter visitant" to southwest Kansas (Thompson et al 2011); it has been recorded 5 Nov-12 Jan in eight counties, mostly in Morton Co but north to Ellis Co, where four were netted 16 Nov 1968.
Bushtits should be looked for Nov-Feb in towns and juniper areas in the southern Panhandle and southwest Nebraska.
Literature Cited
Andrews, R., and R. Righter. 1992. Colorado birds.  Denver Museum of Natural History, Denver, Colorado, USA.
Bray, T.E., B.K. Padelford, and W.R. Silcock. 1986. The birds of Nebraska: A critically evaluated list. Published by the authors, Bellevue, Nebraska, USA.
Cortelyou, R.G. 1973. More on the "White-tailed Tropicbird" (NBR 41:59). NBR 41: 79-80.
Faulkner, D.W. 2010. Birds of Wyoming. Roberts and Company, Greenwood Village, Colorado, USA.
Gill, F., D. Donsker, and P. Rasmussen (Eds). 2022. IOC World Bird List (v 12.2). Doi 10.14344/IOC.ML.12.2.  http://www.worldbirdnames.org/.
Pyle, P. 1997. Identification Guide to North American Birds. Part I, Columbidae to Ploceidae. Slate Creek Press, Bolinas, California, USA.
Sloane, S.A. 2020. Bushtit (Psaltriparus minimus), version 1.0. In Birds of the World (A.F. Poole and F.B. Gill, Editors). Cornell Lab of Ornithology, Ithaca, NY, USA. https://doi.org/10.2173/bow.bushti.01.
Thompson, M.C., C.A. Ely, B. Gress, C. Otte, S.T. Patti, D. Seibel, and E.A. Young. 2011. Birds of Kansas.  University Press of Kansas, Lawrence, Kansas, USA.
Recommended Citation
Silcock, W.R., and J.G. Jorgensen. 2023.  Bushtit (Psaltriparus minimus). In Birds of Nebraska — Online. www.BirdsofNebraska.org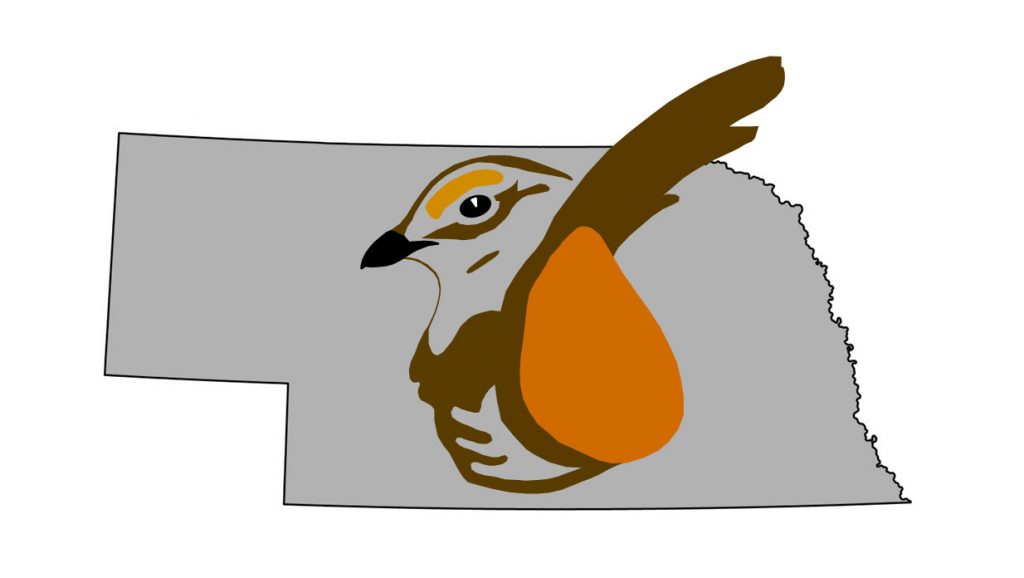 Birds of Nebraska – Online
Updated 22 Nov 2023