Callipepla californica
Status: No accepted records.
Taxonomy: Eight subspecies are recognized. It is unknown which subspecies was released in Nebraska.
Comments: The only release of these birds was of about 70 in Butler, Madison, Knox, and Douglas Cos in 1939. Although a covey was reported in Madison Co in 1939 (Halbert 1940), the populations apparently died out soon after (Mathisen and Mathisen 1960). There are occasional reports of apparent escaped or released birds; one was in a Bellevue, Sarpy Co yard 22 Mar 2019.
Images
Acknowledgement
Photograph (top) by Ross Silcock of a purported wild-reared road-killed California Quail specimen (UNSM ZM6094) collected near Enola, Madison Co 25 May 1940. The specimen is housed and maintained at the University of Nebraska State Museum and was legally salvaged or collected. We thank Thomas Labedz for facilitating the photographing of this specimen for the Birds of Nebraska – Online.
Literature Cited
Halbert, D. 1940. Notes on Nebraska-reared Chukar Partridges and Valley California Quail. NBR 8: 87-88.
Mathisen, J., and A. Mathisen. 1960. History and status of introduced game birds in Nebraska. NBR 28: 19-22.
Recommended Citation
Silcock, W.R., and J.G. Jorgensen. 2022. California Quail (Callipepla californica). In Birds of Nebraska — Online. www.BirdsofNebraska.org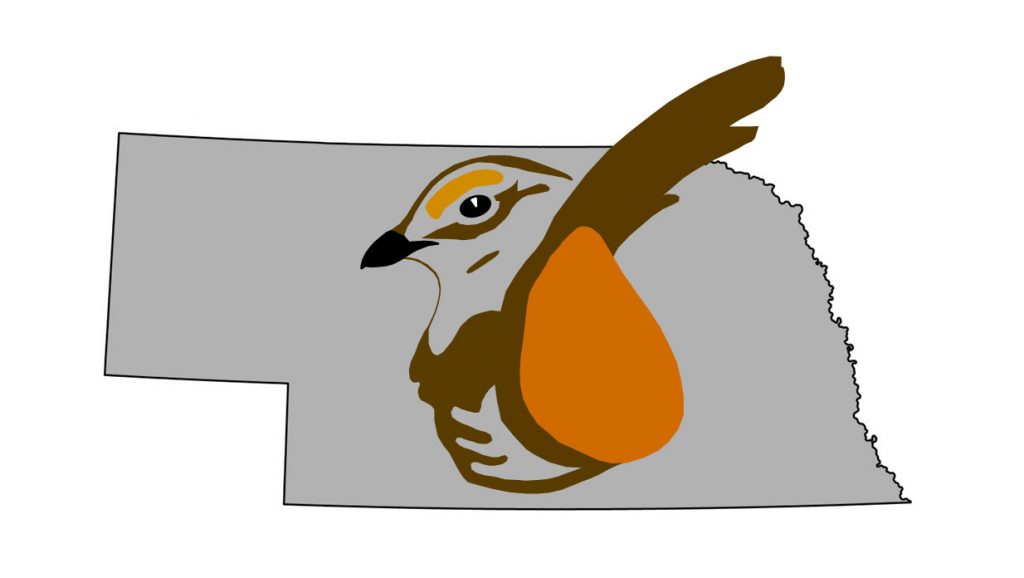 Birds of Nebraska – Online
Updated 3 Mar 2022