Setophaga tigrina
Status: Rare regular spring migrant east, rare casual central, west. Rare casual fall migrant east and central.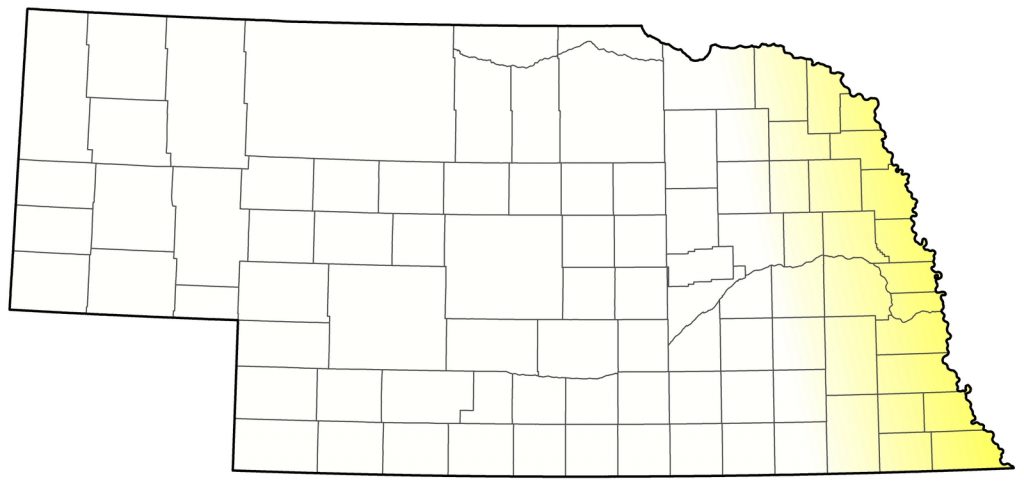 Documentation: Specimen: UNSM ZM6836, 27 May 1920 Lincoln, Lancaster Co.
Taxonomy: No subspecies are recognized (Pyle 1997).
Spring: May 7, 7, 8 <<<>>> May 17, 17, 18
An earlier date is 3 May 2018 Hall Co.
Later dates are 21 May 1995 Saunders Co, and 21 May 2020 Douglas Co.
Numbers are low, best spring totals eight in 2014, seven in 2022, and five in 2011. Its migration pathway barely reaches the northeast corner of the state (Baltz and Latta 2020).
Away from the east, reports are few, although there is a surprising number of Panhandle reports: 5 May 1975 Dawes Co (Rosche 1982), 15 May 1983 Dawes Co (Williams 1983), 18 May 2004 Smith Lake, Sheridan Co, 20 May 1976 Dawes Co (Rosche 1982), 20 May 1980 Scotts Bluff Co, and 30 May 2011 Kimball Co.
Fall: This species has an elliptical migration pattern; it is more common westward in spring and virtually absent in fall west of the Appalachian Mountains (Baltz and Latta 2020). There are only eight accepted Nebraska reports:
24 Aug 2019 Omaha, Douglas Co (Rink, eBird.org; Brogie 2020)
27 Aug 2006 female Lake Ogallala, Keith Co
28-29 Aug 2022 Douglas Co (Weber, Clausen; eBird.org)
31 Aug 2021 Bazile Mills, Knox Co (Brogie, eBird.org)
3 Sep 1993 Douglas-Sarpy Cos
3 Sep 2021 Stagecoach Lake SRA, Lancaster Co (Kruse, eBird.org)
11 Sep 2011 Lancaster Co
13 Sep 2022 Lancaster Co (Kruse, eBird.org).
The Lake Ogallala record is the only fall record away from the east.
Images
Abbreviations
UNSM: University of Nebraska State Museum
Literature Cited
Baltz, M.E. and S.C. Latta. 2020. Cape May Warbler (Setophaga tigrina), version 1.0. In Birds of the World (P. G. Rodewald, Editor). Cornell Lab of Ornithology, Ithaca, NY, USA. https://doi.org/10.2173/bow.camwar.01.
Brogie, M.A. 2020. 2019 (31st) Report of the NOU Records Committee. NBR 88: 124-134.
Pyle, P. 1997. Identification Guide to North American Birds. Part I, Columbidae to Ploceidae. Slate Creek Press, Bolinas, California, USA.
Rosche, R.C. 1982. Birds of northwestern Nebraska and southwestern South Dakota, an annotated checklist. Cottonwood Press, Crawford, Nebraska, USA.
Williams, F. 1983. Southern Great Plains Region. American Birds 37: 886-888.
Recommended Citation
Silcock, W.R., and J.G. Jorgensen. 2023. Cape May Warbler (Setophaga tigrina). In Birds of Nebraska — Online. www.BirdsofNebraska.org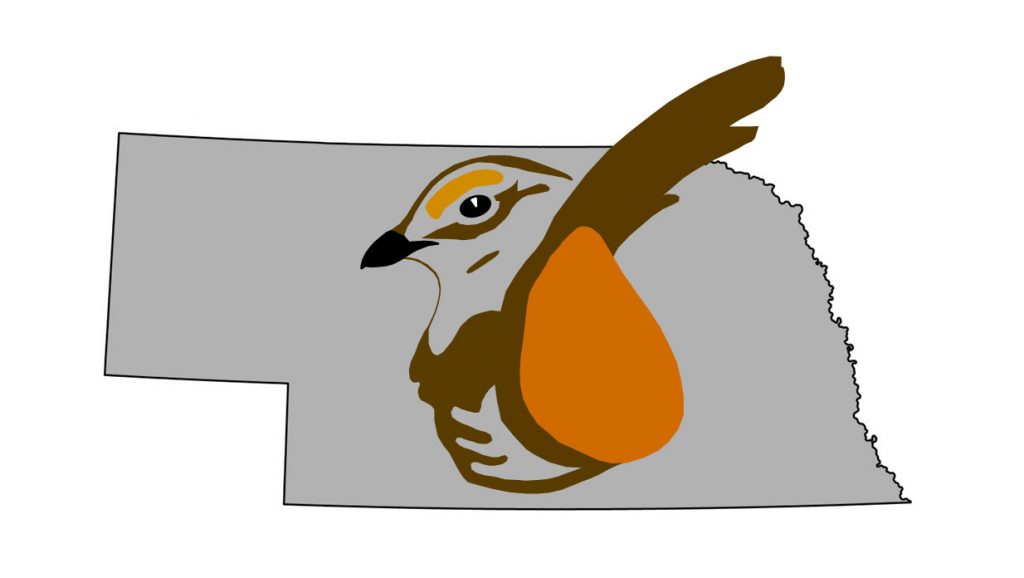 Birds of Nebraska – Online
Updated 1 Jan 2023