Vireo cassinii cassinii
Status: Uncommon regular fall migrant west, rare casual west-central. Rare casual spring migrant west, accidental east.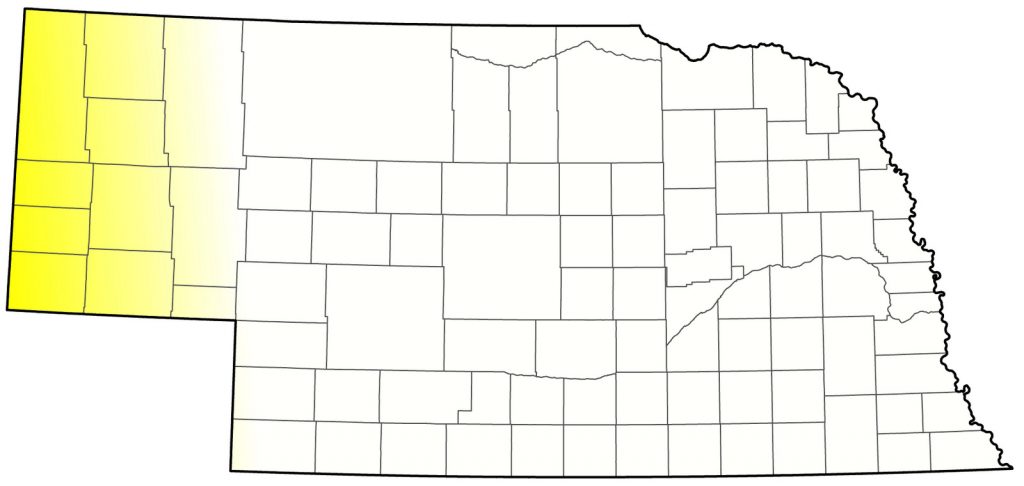 Documentation: Specimen: UNSM ZM11878, 8 Sep 1911 northwest of Crawford, Sioux Co.
Taxonomy: Two subspecies are recognized by Gill and Donsker (2017): cassinii of southwest Canada through the western USA to northern Baja California, and lucasanus of southern Baja California.
Nebraska birds are presumed cassinii.
The former "Solitary" Vireo was split into three species by Banks et al (1997) based on studies by Murray et al (1994) and Johnson (1995). All three "new" species occur in Nebraska: Blue-headed Vireo (V. solitarius), Plumbeous Vireo (V. plumbeus), and Cassin's Vireo.
Spring: There are five reports, one, amazingly, from the east:
14 May 2016, Gilbert-Baker WMA, Sioux Co (Silcock 2016)
18 May 2019 Lake Babcock, Platte Co (E. Brogie photo; eBird.org)
24 May 2015, Lake Ogallala, Keith Co (Silcock 2015)
31 May 2013, one at Gering Cemetery, Scotts Bluff Co (Silcock 2013)
1 Jun 2011, two photographed at Bushnell Cemetery, Kimball Co (Silcock 2011).
Fall: Aug 29, 29, 29 <<<>>> Sep 21, 22, 23
Earlier dates are 15 Aug 1999 Oliver Reservoir, Kimball Co, 22 Aug 2020 Sioux Co, 24 Aug 2015 Scotts Bluff Co, 24 Aug 2019 Sioux Co, and 26 Aug 2019 Sioux Co.
Later dates of one banded and measured at Wildcat Hills NC, Scotts Bluff Co, 26 Sep 2008, and one at Lake McConaughy, Keith Co 28 Sep 2012.
There are only nine reports away from the Panhandle: singles 30 Aug 2008 Dawson Co, 1 Sep 2007 Hyannis Cemetery, Grant Co, 2 Sep 2007 Tryon, McPherson Co, 6 Sep 2020 Dundy Co, and these from Lake Ogallala: 3 Sep 2006, 5 Sep 2013, 17 Sep 2005, 17 Sep 2010, and 20 Sep 2020. There are two specimens, one cited above, and the other also from Sioux Co, 13 Sep 1911, UNSM ZM11877.
In fall 1997 several first sightings of the newly-split species were made (Brogie 1998): 24 Aug Lake Minatare, Scotts Bluff Co, 1 Sep Oliver Reservoir, Kimball Co, 6 Sep Lake Minatare, 7 Sep Riverside Park, Scotts Bluff Co, and 21 Sep 1997 Oliver Reservoir. Since then the species has been shown to be a regular migrant in the Panhandle, with as many as eight seen in one day (see High Counts).
High counts: 8 at Oliver Reservoir 31 Aug 2000, 4 there 24 Aug 2001, and 3 at Lisco, Garden Co 28 Aug 2010.
Comments: In recent years, it has become apparent that certain species that breed in the Pacific Northwest move south in small numbers east of the Rocky Mountains, including western Nebraska. Among these is Cassin's Vireo; others are Pacific Slope Flycatcher (not yet confirmed in Nebraska), Townsend's Warbler, and subspecies of Hermit Thrush.
Images
Abbreviations
NC: Nature Center
UNSM: University of Nebraska State Museum
Literature Cited
Banks, R.C., J.W. Fitzpatrick, T.R. Howell, N.K. Johnson, B.L. Monroe Jr., H. Ouellet, J.V. Remsen Jr., and R.W. Storer. 1997. Forty-first supplement to the American Ornithologists' Union Check-list of North American birds. Auk 114: 542-552.
Brogie, M.A. 1997. 1996 (Eighth) Report of the NOU Records Committee. NBR 65: 115-126.
Gill, F., and D. Donsker (Eds). 2017. IOC World Bird List (v 7.3), accessed 30 January 2018.
Johnson, N.K. 1995. Speciation in Vireos. I. Macrogeographic patterns of allozymic variation in the Vireo solitarius complex in the contiguous United States. Condor 97: 903-919.
Murray, B.W., W.B. McGillivray, J.C. Barlow, R.N. Beech, and C. Strobeck. 1994. The use of cytochrome b sequence variation in estimation of phylogeny in the Vireonidae. Condor 96:1037-1054.
Silcock, W.R. 2011. Summer Field Report, June-July 2011. NBR 79: 99.
Silcock, W.R. 2013. Spring Field Report, Mar 2013 to May 2013. NBR 81: 50-79.
Silcock, W.R. 2015. Spring field report, Mar-May 2015. NBR 83: 54-85.
Silcock, W.R. 2016. Spring Field Report, Mar 2016 to May 2016. NBR 84: 58- 85.
Recommended Citation
Silcock, W.R., and J.G. Jorgensen. 2021. Cassin's Vireo (Vireo cassinii). In Birds of Nebraska — Online. www.BirdsofNebraska.org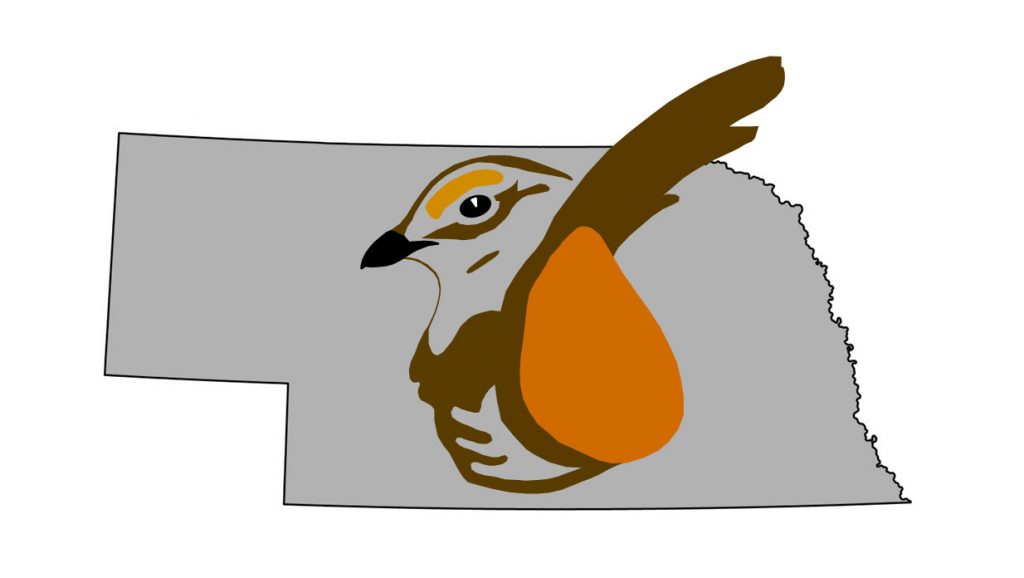 Birds of Nebraska – Online
Updated 3 Oct 2021