Setophaga pensylvanica
Status: Fairly common regular spring and fall migrant east, uncommon central, rare casual west.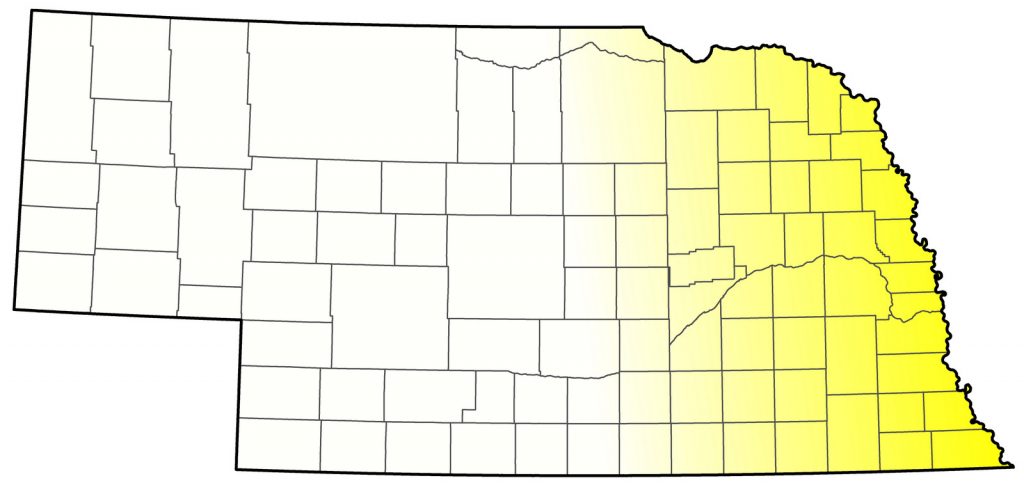 Documentation: Specimen: UNSM ZM10828, 19 May 1910 Child's Point, Sarpy Co.
Taxonomy: No subspecies are recognized (Pyle 1997).
Spring: May 3, 4, 5 <<<>>> May 30, 31, 31
Later dates are 5 Jun 2005 Ash Hollow SHP, Garden Co, 15 Jun 1997 female Buffalo Co (Brogie 1998), 16 Jun 1992 Douglas-Sarpy Cos (Grzybowski 1992), 17 Jun 1973 Scotts Bluff Co, 17 Jun 2005 Hastings, Adams Co, and 21-23 Jun 2020 female at Gilbert-Baker WMA, Sioux Co (see Comments).
This species tends to be a later migrant than many other warbler species. Migration takes place in May, although there are a few Jun dates.
There are 21 reports from the Panhandle, all but one since 1973 (see Comments) and all in the period 13-31 May except for later reports 5 Jun 2005 Ash Hollow SHP, Garden Co and 17 Jun 1973 Scotts Bluff Co.
High counts: 20+ at Walnut Grove Park, Omaha 23 May 2008, 7 in Dakota Co 17 May 1997, 6 at Hormel Park, Fremont, Dodge Co 16 May 1999, and 6 in Sarpy Co 14 May 2011.
A total of 101 were reported in 2018, 45 in 2008, and 31 in 2011.
Fall: Aug 24, 24, 25 <<<>>> Sep 26, 27, 29
Earlier dates are 11 Aug 2012 Richardson Co (Manning, eBird.org), 21 Aug 2018 Lancaster Co, and 21 Aug 2018 Sarpy Co (Swanson, image this account).
Later dates are 14 Oct 2020 Lancaster Co, and 17 Oct 2017 Sarpy Co.
Migration is from late Aug through Sep.
Panhandle records are 2 Sep 2001 Crescent Lake NWR, Garden Co, 2 Sep 2013 Chadron SP, Dawes Co, 3 Sep 2013 banded Chadron SP, 3 Sep 2017 photographed Sowbelly Canyon, Sioux Co, 3 Sep 2019 Bushnell, Kimball Co, 9 Sep 2006 Wind Springs Ranch, Sioux Co, 13 Sep 1997 North Platte NWR, Scotts Bluff Co, 17 Sep 1997 Scotts Bluff Co, and an immature photographed 29 Sep 2012 at Wind Springs Ranch.
Comments: There are two published reports of breeding, but neither is convincingly documented. Trostler was said to have collected a set of eggs near Omaha 23 Jun 1894, at which time this species was "frequently seen throughout summer" (Bruner et al 1904). These eggs apparently do not now exist, and there have been no reports of summering birds since that time, although there is a Scotts Bluff Co report 17 Jun 1973, and "young" were reported in Scotts Bluff Co in 1975 (Bennett 1976). No further details were provided. A small population established in the South Dakota Black Hills in 1997 and has continued since (Drilling et al 2018); as noted above (see Spring), spring Panhandle records are all since 1973.
Images
Abbreviations
NWR: National Wildlife Refuge
SHP: State Historical Park
SP: State Park
UNSM: University of Nebraska State Museum
Literature Cited
Bennett, E.V. 1976. 1975 Nebraska nesting survey. NBR 44: 8-11.
Brogie, M.A. 1998. 1997 (Ninth) Report of the NOU Records Committee. NBR 66: 147-159.
Bruner, L., R.H. Wolcott, and M.H. Swenk. 1904. A preliminary review of the birds of Nebraska, with synopses. Klopp and Bartlett, Omaha, Nebraska, USA.
Grzybowski, J.A. 1992. Southern Great Plains Region. American Birds 46: 1151-1152.
Pyle, P. 1997. Identification Guide to North American Birds. Part I, Columbidae to Ploceidae. Slate Creek Press, Bolinas, California, USA.
Recommended Citation
Silcock, W.R., and J.G. Jorgensen. 2021. Chestnut-sided Warbler (Setophaga pensylvanica), In Birds of Nebraska — Online. www.BirdsofNebraska.org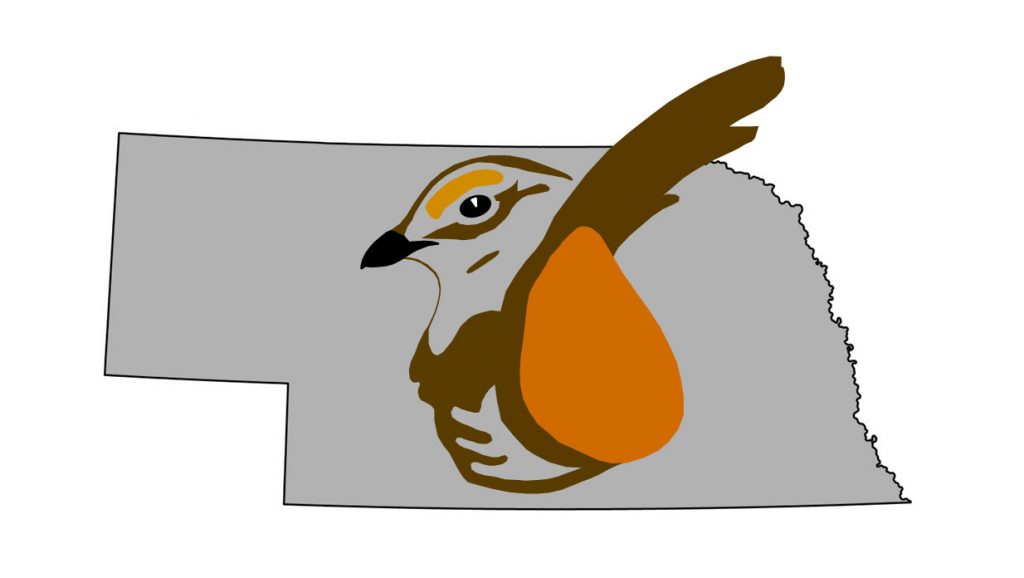 Birds of Nebraska – Online
Updated 13 Jun 2021