Bucephala clangula x Lophodytes cucullatus
Status: Rare casual spring migrant and winter visitor.
Spring:  There are two records of males.
8 Mar 2014, Branched Oak Lake, Lancaster Co
15-19 Mar 1997, Cunningham Lake, Douglas Co (Jorgensen 1997)
Winter: There are two records.
28 Jan 1994, Lake Ogallala, Keith Co
19 Jan 2004, Lake Ogallala, Keith Co (Iliff, eBird.org)
Comments: Although there are numerous reports across North America, the Nebraska records are among fewer than ten on the Great Plains (eBird.org, accessed Feb 2021).
Acknowledgements:
Photograph (top) and video (below) of a Common Goldeneye x Hooded Merganser (hybrid) at Branched Oak Lake State Recreation Area, Lancaster Co 8 Mar 2014 by Joel Jorgensen.
Literature Cited
Jorgensen J.G. 1997. Two hybrid diving ducks at Cunningham Lake, Douglas County. NBR 65: 135-136.
Recommended Citation
Silcock, W.R., and J.G. Jorgensen.  2021.  Common Goldeneye x Hooded Merganser (hybrid) (Bucephala clangula x Lophodytes cucullatus). In Birds of Nebraska — Online. www.BirdsofNebraska.org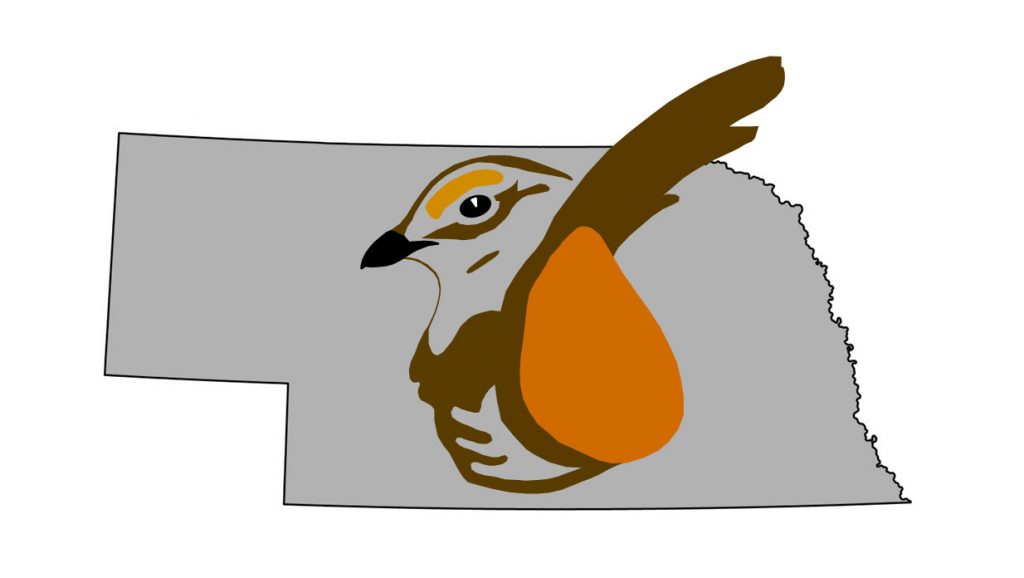 Updated 22 February 2021