Gavia immer
Status:  Fairly common regular spring and fall migrant east and central, uncommon west. Locally uncommon regular summer visitor west and central, rare casual east. Rare casual winter visitor statewide.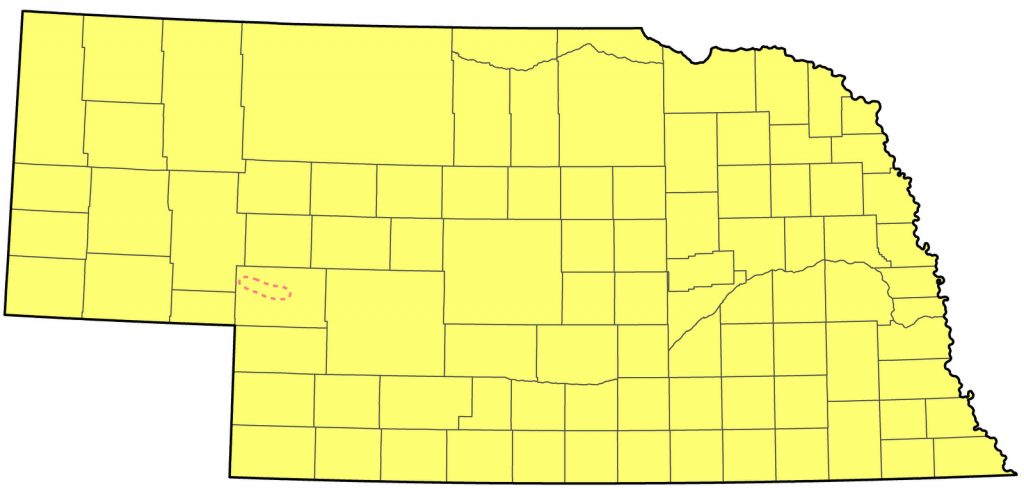 Documentation: Specimen: UNSM ZM7652, 30 Oct 1919 Lancaster Co.
Taxonomy: No subspecies are recognized.
Spring: Mar 11, 12, 12 <<<>>> May 30,31,31 (east); Apr 5,7,9 <<<>>> summer (west)
Most migrants pass through the east, with a peak in Apr and early May. Arrival is later in the west. Early dates in the east 11 Mar 2007 Harlan Co Reservoir, Harlan Co, 12 Mar 2016 and 18 Mar 2017 Branched Oak Lake, Lancaster Co, 12 Mar 2018 Lancaster Co, and 13 Mar 2018 Hall Co, and in the west 16 Mar 1944 Logan Co, 18 Mar 1975 Lincoln Co, 28 Mar 1993 Deuel Co, and 28 Mar 1999 Lake McConaughy, Keith Co. One at Lake McConaughy 31 Mar 2018 was early for the location. Later dates in the east are of one at Verdon Lake, Richardson Co 4-24 Jun 2016, an immature at Branched Oak Lake, Lancaster Co 7 Jun 2018, another there 7 Jun 2020, and three reports 12 Jun 2009: a single immature at Cunningham Lake, Douglas Co, two immatures at Capitol Beach Lake, Lancaster Co, and two immatures at Whitehead Saline Wetlands Nature Park, Lancaster Co. The latter two reports were likely of the same birds. Very late for birds in alternate plumage were singles in Sarpy Co 26 May 2014, Pierce Co 31 May 2013, 1 Jun 2014 Cedar Co, and 9 Jun 2018 Sarpy Co. Late dates in the west are generally of immatures which linger and sometimes summer.

This species has a primary migration route from the north-central United States and adjacent Canada to the Gulf Coast that encompasses Iowa (Evers et al 2020); the higher numbers observed in eastern Nebraska likely represent the western portion of this migration route.
High counts: 17 at Branched Oak Lake, Lancaster Co 17 Apr 2018, 15 there 18 May 2017, and 14 at Lake McConaughy 26 Apr 1991 (Rosche 1994).
Summer: Since the 1990s this species has become regular in summer on western reservoirs, as in the Keith Co area, where "The many summer records are of non-breeding individuals; no nesting is known for the area." (Brown and Brown 2001). In the east however, it is only casual in summer. One was at Verdon Lake SRA, Richardson Co 4 Jun-26 Aug 2016. An immature circling over Burchard Lake SRA, Pawnee Co 21 Aug may have been this same individual. Four were at Branched Oak Lake 6 Jun 2017, dwindling to one by 6 Aug.
Most summering birds are in immature plumages, suggesting incomplete spring migration by immature non-breeding birds. Occasional adults are seen beginning in mid-Jun, possibly failed breeders that moved south before the typical fall migration period.
Fall:  Sep 16,16,17 <<<>>> Dec 29, Jan 1, 2
The fall migration is leisurely as in spring, with most occurrence dates evenly distributed from the latter third of Sep into Nov.
Individuals may linger into Dec in the south and west on open water, with reports as late as 25 Dec 2017 Lake McConaughy, 27-29 Dec 2007 juvenile Lake McConaughy, 27 Dec 2007 juvenile Sutherland Reservoir, Lincoln Co, 27 Dec 2014 Lake McConaughy, 28 Dec 1932 at Harlan Co Reservoir, Harlan Co (Swenk 1933), 29 Dec 2013 Lake McConaughy, 1 Jan 1952 Keith Co (Rapp 1952), and one on 1-2 Jan 2011 at Lake McConaughy.
In the east early reports are few: 7 Sep 1985 Pierce Co and 11 Sep 1982 Douglas-Sarpy Cos, and there is only one later date: 23 Dec 2017 Lake Wanahoo, Saunders Co.
High counts: 30 at Lewis and Clark Lake, Knox and Cedar Cos 4 Nov 2012, 27 at Harlan Co Reservoir 1 Nov 1998, and 22 at Lake Ogallala, Keith Co 7 Nov 1998. A total of about 80 passed through in fall 2012.
Winter: Mid-winter records are few, presumably due to a lack of open water. There are six:
1999-2000 adult and immature apparently wintered at Lake McConaughy (Silcock 2000)
16 Jan 2019 Lake McConaughy (Jorgensen eBird.org)
Feb 1991 Douglas-Sarpy Cos (Korpi 1991)
15 Feb 1995 North Platte NWR (Silcock 1995)
16-18 Feb 2017 immature photographed at Branched Oak Lake (Silcock 2017)
24 Feb 1995 Cass Co (Grzybowski 1995).
Abbreviations
NWR: National Wildlife Refuge
SRA: State Recreation Area
UNSM: University of Nebraska State Museum
WMA: Wildlife Management Area (State)
Literature Cited
Brown, C.R., and M.B. Brown. 2001. Birds of the Cedar Point Biological Station. Occasional Papers of the Cedar Point Biological Station, No. 1.
Evers, D.C., J.D. Paruk, J.W. McIntyre, and J.F. Barr. 2020. Common Loon (Gavia immer), version 1.0. In Birds of the World (S. M. Billerman, Editor). Cornell Lab of Ornithology, Ithaca, NY, USA. https://doi.org/10.2173/bow.comloo.01.
Grzybowski, J.A. 1995. Southern Great Plains Region. Field Notes 49: 162-164.
Korpi, R.T. 1991. Spring 1991 Occurrence Report. NBR 59: 63-98.
Rapp, W.F. Jr. 1952. Twenty-eighth Annual Cooperative Spring Migration Report. NBR 20: 62-83.
Rosche, R.C. 1994. Birds of the Lake McConaughy area and the North Platte River valley, Nebraska.  Published by the author, Chadron, Nebraska, USA.
Silcock, W.R. 1995. Winter Field Report, December-February 1994-95. NBR 63: 14-23.
Silcock, W.R. 2000. Winter Field Report, December 1999 to February 2000. NBR 68: 9-2
Silcock, W.R. 2017. Winter Field Report, Dec. 2016- Feb. 2017. NBR 85: 2-31.
Swenk, M.H. 1933. A brief synopsis of the birds of Nebraska. I. Loons. NBR 1: 87-90.
Recommended Citation
Silcock, W.R., and J.G. Jorgensen. 2020. Common Loon (Gavia immer ). In Birds of Nebraska — Online. www.BirdsofNebraska.org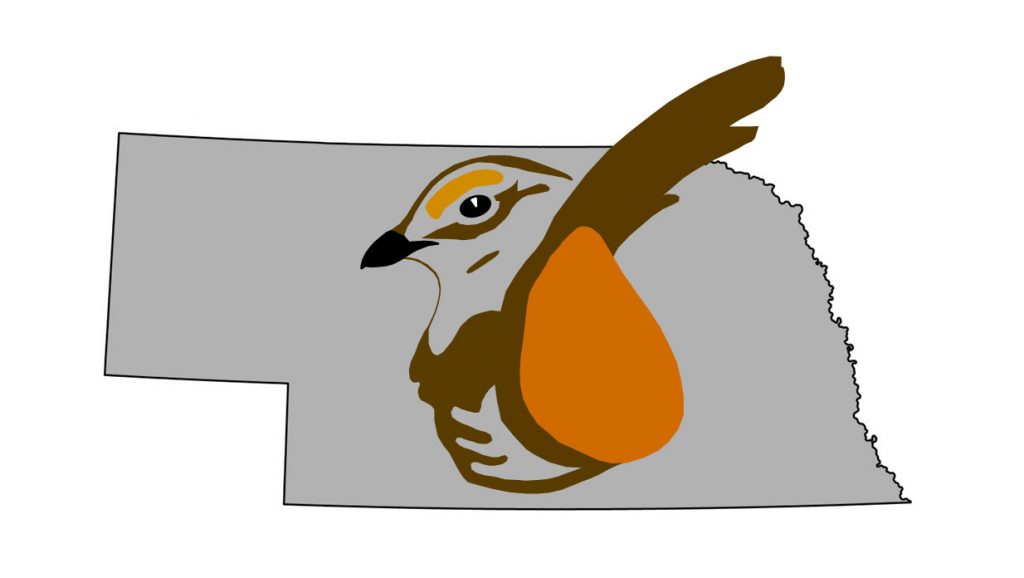 Birds of Nebraska – Online
Updated 17 Aug 2020