Sterna hirundo hirundo
Status: Uncommon regular spring and fall migrant statewide.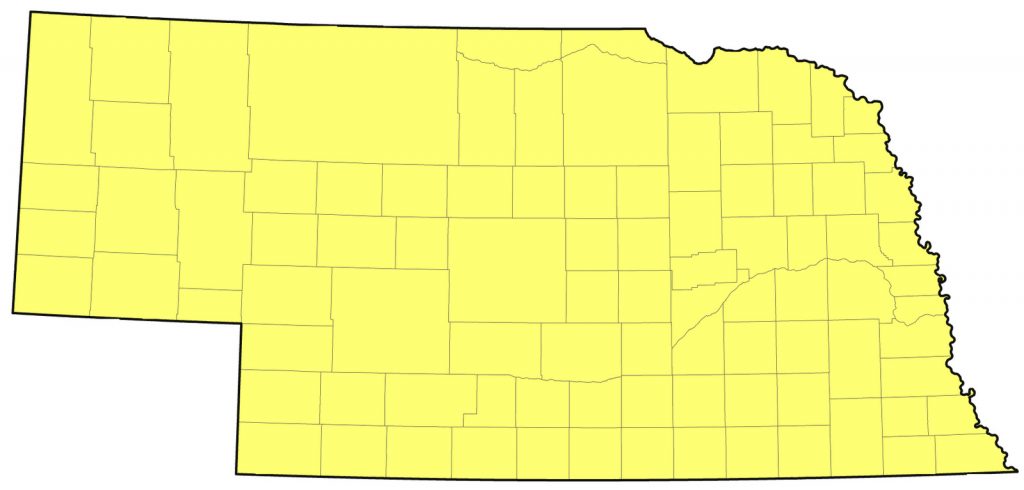 Documentation: Specimen: UNSM ZM6625, Sep 1892 Lincoln, Lancaster Co.
Taxonomy: Four subspecies are currently recognized (Gill and Donsker 2017), two breeding in central to eastern Asia (tibetana and minussensis), one in Siberia and northeast China (longipennis), and the fourth (hirundo) in the Western Hemisphere, Atlantic islands, Europe and west Africa to China. Nebraska birds are presumed hirundo.
Spring: Apr 29, 29, 30 <<<>>> May 30, 30, 31
An earlier date was 27 Apr 2012 Cedar Co.
Later dates are 2 Jun 2014 Keith Co, 4 Jun 2013 Cedar Co, 11 Jun 2002 Cherry Co, 18 Jun 2014 Cherry Co, and an alternate adult 21 Jun 2014 Seward Co.
Migrants pass through mostly in mid- to late May, peaking in mid-May, with a few still moving through in early to mid-Jun.
The dates in Jun are likely two-year-old birds, which often migrate to breeding colonies, arriving in late Jun, and sometimes actually breed; one-year-olds usually remain on the wintering grounds (Nisbet et al 2020).
The only spring specimens for Nebraska are a pair, HMM 2976, collected 14 May 1924 at Kearney, Buffalo Co.
High counts: 32 at Lake McConaughy, Keith Co 27 May 2011, 14 there 18-19 May 1997, and 13 at Lake Minatare, Scotts Bluff Co 16 May 2006.
Fall: Sep 5, 6, 7 <<<>>> Oct 5, 6, 7
Earlier dates are 3 Jul 2015 four adults Fillmore Co, 5 Jul 2020 Morrill Co, 5 Jul 2020 Box Butte Co, 16 Jul 2016 Dixon Co, 5 Aug 2020 Chase Co, 7 Aug 2020 Keith Co, 16 Aug 2010 Washington Co, 17 Aug 2020 Dixon Co, 21 Aug 2014 Keith Co, 21 Aug 2020 Cedar Co, 27 Aug 2006 Kimball Co, 31 Aug 2014 Douglas Co, 1 Sep 2014 Scotts Bluff Co, and 3 Sep 2019 Keith Co.
Later dates are 12 Oct 2019 Cedar Co, 13 Oct 2014 Lancaster Co, 16 Oct 2016 Hitchcock Co, 18 Oct 2020 Knox Co, 19 Oct 2018 Lancaster Co, 24 Oct 2015 Harlan Co Reservoir, Harlan Co, 25 Oct 1997 Conestoga Lake, Lancaster Co, 26 Oct 2007, adult and juvenile, Branched Oak Lake, Lncaster Co, and 2 Nov 1997 Lake Alice, Scotts Bluff Co (Brogie 1998).
Earlier dates are likely early migrants or possibly failed breeders. Peak migration probably occurs in mid-Sep. The only known fall specimen for the state, cited above, was taken Sep 1892.
High counts: 23 at Lake McConaughy 8 Sep 2000, 18 there 7 Sep 1998, and 11 at Lake Minatare 14 Sep 2001.
Comments: Few reports of Common Tern are well-documented and the species can be difficult to distinguish in various plumages from the more numerous Forster's Tern. In Oklahoma, Sutton (1967) collected 30 terns with the general appearance of the Common Tern in an effort to obtain a specimen, but all were Forster's. Breeding occurs as close as northeastern South Dakota, where it is considered a fairly common migrant (Tallman et al 2002).
Images
Abbreviations
UNSM: University of Nebraska State Museum
WPA: Waterfowl Production Area (Federal)
Literature Cited
Gill, F., and D. Donsker (Eds). 2017. IOC World Bird List (v 7.3), accessed 30 January 2018.
Nisbet, I.C.T., J.M. Arnold, S.A. Oswald, P. Pyle, and M.A. Patten. 2020. Common Tern (Sterna hirundo), version 1.0. In Birds of the World (S. M. Billerman, Editor). Cornell Lab of Ornithology, Ithaca, NY, USA. https://doi.org/10.2173/bow.comter.01.
Sutton, G.M. 1967. Oklahoma birds. University of Oklahoma Press. Norman, Oklahoma, USA.
Tallman, D.A., Swanson, D.L., and J.S. Palmer. 2002. Birds of South Dakota. Midstates/Quality Quick Print, Aberdeen, South Dakota, USA.
Recommended Citation
Silcock, W.R., and J.G. Jorgensen. 2020. Common Tern (Sterna hirundo hirundo). In Birds of Nebraska — Online. www.BirdsofNebraska.org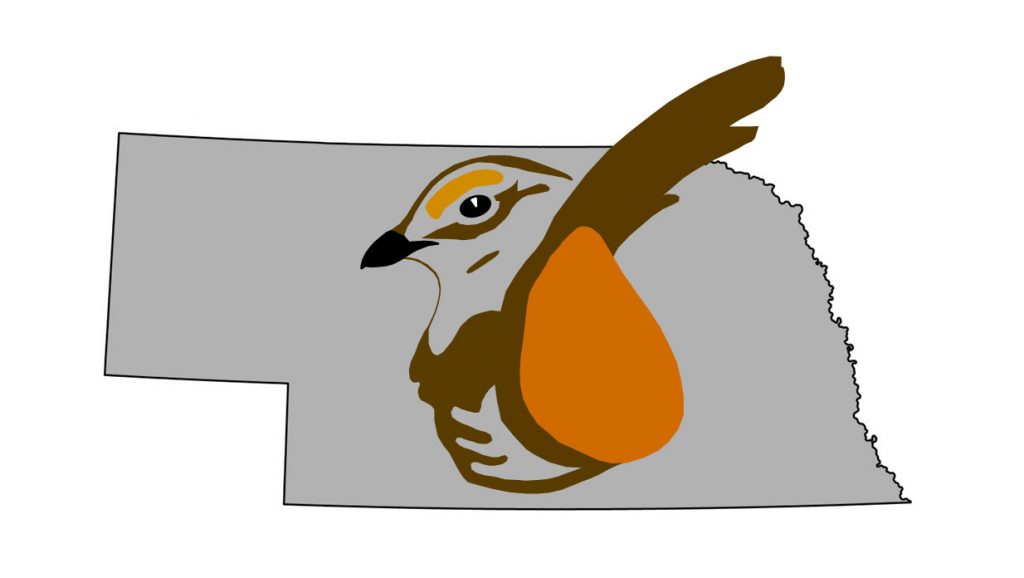 Birds of Nebraska – Online
Updated 17 Aug 2020