Bucephala clangula x islandica
Status: Accidental in winter
Record: A hybrid drake with over 600 Common Goldeneye at Gavin's Point Dam, Knox Co 13 Dec 2020 was well-described (Strand, eBird.org).
Comments: This is a commonly reported hybrid in the eastern and western US as might be expected given the locations of the eastern and western summer ranges, but there are only four records on the Great Plains, one in Nebraska (eBird.org, accessed Feb 2021).
Seven mixed Common and Barrow's pairs were observed in British Columbia; of 24 females showing intermediate plumages and morphology, DNA analysis found only two hybrids (Eadie et al 2020).
Literature Cited
Eadie, J. M., J.-P. L. Savard, and M. L. Mallory. 2020. Barrow's Goldeneye (Bucephala islandica), version 1.0. In Birds of the World (A. F. Poole and F. B. Gill, Editors). Cornell Lab of Ornithology, Ithaca, NY, USA. https://doi.org/10.2173/bow.bargol.01.
Recommended Citation
Silcock, W.R., and J.G. Jorgensen. 2022. Common x Barrow's Goldeneye (hybrid) (Bucephala clangula x islandica). In Birds of Nebraska — Online. www.BirdsofNebraska.org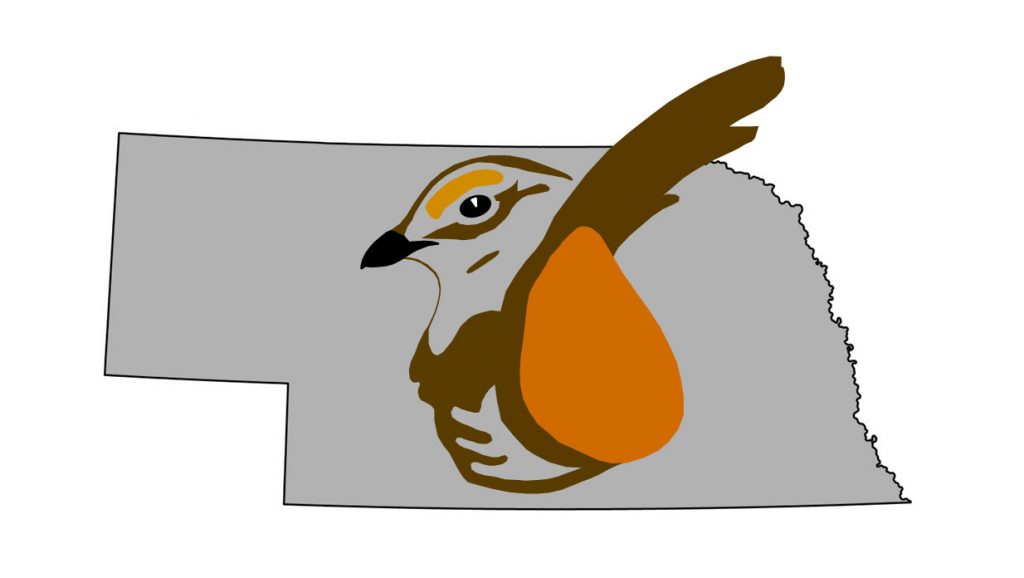 Updated 30 Nov 2022