Geothlypis trichas trichas, G. t. occidentalis, G. t. campicola
Status: Common regular spring and fall migrant and breeder statewide.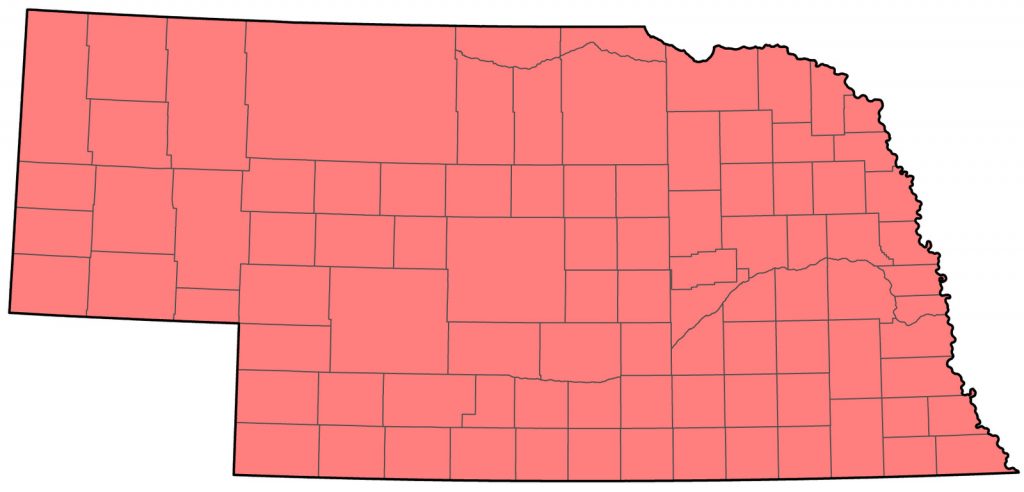 Documentation: Specimen: trichas, UNSM ZM6904, Jun 1898 Beatrice, Gage Co; occidentalis, UNSM6897, 21 May 1914 Dundy Co; campicola, UNSM6900, 9 Jul 1910 Dawes Co.
Taxonomy: Generally, 13 subspecies are currently recognized, three in Mexico, and the others often divided into three groups (Pyle 1997, Clements et al 2016, Guzy and Ritchison 2020): a Pacific Group with two subspecies arizeala and sinuosa, a Western Group with four subspecies (see below) and an Eastern Group also with four subspecies (see below).
The Western Group consists of campicola, of the interior Northwest and western Great Plains breeding from Yukon, northern Alberta, central Saskatchewan, central Manitoba, and western Ontario south to southeast Alaska, through interior British Columbia to Washington, central Idaho, southern Wyoming, southeast North Dakota and northwest Minnesota, occidentalis, breeding in transmontane regions from eastern Oregon, Idaho, extreme southwest Wyoming, east and north-central Colorado, and western Kansas south to California, Utah, Arizona, northern New Mexico, and northwest Texas; scirpicola, resident in California, Nevada, Utah, and Arizona south to Baja California and extreme northwest Sonora, and chryseola, breeding from central and southeast Arizona, New Mexico and west Texas south to Sonora to Durango and Zacatecas.
The Eastern Group consists of insperata, resident in Rio Grande river delta below Brownsville, Texas, trichas, breeding over most of eastern North American range south to east Texas and Georgia, wintering across southern USA south through Mexico to central Costa Rica, West Indies, and sparingly to northern South America, typhicola, breeding from Alabama, Georgia, South Carolina, North Carolina, and Virginia south to southeast Alabama, and southern Georgia except the coast of Georgia and southeast South Carolina, and ignota, resident from southeast Louisiana, southern Mississippi, northern Florida, and coastal southeast South Carolina south to south Florida.
Thus, it appears that three subspecies breed in Nebraska. The race trichas breeds over most of the state, west at least to Cherry and Logan Cos (AOU 1957). The western race occidentalis breeds east to northeastern Colorado, including Windsor, Jackson Reservoir, and Wray (AOU 1957), and probably extreme southwest Nebraska in the Dundy Co area (Dunn and Garrett 1997). The subspecies campicola occupies the Panhandle and northwest Nebraska east to about the Valentine, Cherry Co area (Pyle 1997).
Most breeding birds in the state are probably intergrades, except possibly in the extreme east. Bruner et al (1904) stated that "the more western specimens in Nebraska are so nearly intermediate between [trichas] and [occidentalis] that it is difficult to satisfactorily place them." Migrants of occidentalis, campicola and trichas probably occur statewide, although occidentalis is less common in the east (Bruner et al 1904). According to Dunn and Garrett (1997), males of campicola and occidentalis possess brighter yellow coloration on the underparts than [trichas], even tending to orange, and females of occidentalis and campicola have the least amount of yellow on the underparts, tending to creamy whitish throughout.
Spring: Apr 19, 20, 21 <<<>>> summer
Earlier dates are 9 Apr 2006 Sarpy Co, 13 Apr 2019 Kimball Co, and 17 Apr 2017 Thayer Co.
Migrants arrive in late Apr.
A "bizarre song" reminiscent of a MacGillivray's Warbler, recorded by Steven Mlodinow (eBird.org) at Scottsbluff WTP, Scotts Bluff Co 9 Jun 2022, was confirmed as a Common Yellowthroat by Michael O'Brien.
High counts: 119 in Sarpy Co 11 May 1996, 92 in Hall Co 11 May 2002, 73 in Sarpy Co 13 May 1995, 60 at Wehrspann Lake, Sarpy Co 29 May, and 59 at Oliver Reservoir SRA 21 May 2020.
Summer: This species breeds commonly statewide in wet meadows and brushy swamp or marsh edge habitats, particularly those associated with cattail marshes. There is a gradual decline in density of breeding birds westward, as shown by BBS data, probably reflective of available habitat. Rosche (1994) noted that willow and other brushy plants growing in the channel of the North Platte River due to low flows "have greatly benefited this species."
Breeding phenology:
Eggs: 31 May- 10 Aug (Mollhoff 2022)
Nestlings: 25 Jun-29 Jul
Fledglings: 29 Jun- 1 Jul
High counts: 37 at Funk WPA, Phelps Co 2 Jun 2002, 37 at Kiowa WMA, Scotts Bluff Co 13 Jul 2023, 34 at Crescent Lake NWR, Garden Co 7 Jun 1995, 32 at Anderson Bridge WMA, Cherry Co 8 Jun 2022, and 32 at Fontenelle Forest, Sarpy Co 16 Jul 2022.
Fall: summer <<<>>> Oct 19, 20, 21
This species may linger very late in fall on occasion, into Jan in Kansas (Thompson et al 2011). One was at Holmes Lake, Lancaster Co 24 Nov 2019 and seen again in the same place 13 Dec (Kent Skaggs, eBird.org), one was at Conestoga Lake, Lancaster Co 15 Dec 2001 on the Lincoln CBC (Brogie 2003), and one was on the DeSoto NWR CBC 15 Dec 2019. There are westerly later dates at Sowbelly Canyon, Sioux Co 24 Nov 1989 and Scottsbluff, Scotts Bluff Co 7 Dec 2008.
Migrants are evident by late Jul and departure is completed by early to mid-Oct.
High counts: 105 at Funk WPA 27 Jul 2003, 46 along Road 44, southeast Garden Co 4 Sep 2020, 45 at Lilley Sandpits, Hall Co 16 Sep 2001, 45 at Nathan's Lake, Washington Co 17 Jul 2021, 40 at Wilderness Park, Lancaster Co 13 Aug 2022, 37 at Oliver Reservoir SRA, Kimball Co 1 Sep 2019, and 37 in southwest Dixon Co 30 Jul 2000.
Images
Abbreviations
BBS: Breeding Bird Survey
CBC: Christmas Bird Count
NWR: National Wildlife Refuge
UNSM: University of Nebraska State Museum
Literature Cited
American Ornithologists' Union [AOU]. 1957. The AOU Check-list of North American birds, 5th ed. Port City Press, Baltimore, Maryland, USA.
Brogie, M.A. 2003. 2002 (14th) Report of the NOU Records Committee. NBR 71: 136-142.
Bruner, L., R.H. Wolcott, and M.H. Swenk. 1904. A preliminary review of the birds of Nebraska, with synopses. Klopp and Bartlett, Omaha, Nebraska, USA.
Clements, J. F., T. S. Schulenberg, M. J. Iliff, D. Roberson, T. A. Fredericks, B. L. Sullivan, and C. L. Wood. 2016. The eBird/Clements checklist of birds of the world: v2016, accessed 30 January 2018.
Dunn, J.L., and K.L. Garrett. 1997. A field guide to warblers of North America. Houghton Mifflin Company, Boston, Massachusetts, USA.
Guzy, M.J. and G. Ritchison. 2020. Common Yellowthroat (Geothlypis trichas), version 1.0. In Birds of the World (P. G. Rodewald, Editor). Cornell Lab of Ornithology, Ithaca, NY, USA. https://doi.org/10.2173/bow.comyel.01.
Mollhoff, W.J. 2022. Nest records of Nebraska birds. Nebraska Ornithologists' Union Occasional Paper Number 9.
Pyle, P. 1997. Identification Guide to North American Birds. Part I, Columbidae to Ploceidae. Slate Creek Press, Bolinas, California, USA.
Rosche, R.C. 1994. Birds of the Lake McConaughy area and the North Platte River valley, Nebraska. Published by the author, Chadron, Nebraska, USA.
Thompson, M.C., C.A. Ely, B. Gress, C. Otte, S.T. Patti, D. Seibel, and E.A. Young. 2011. Birds of Kansas. University Press of Kansas, Lawrence, Kansas, USA.
Recommended Citation
Silcock, W.R., and J.G. Jorgensen. 2023. Common Yellowthroat (Geothlypis trichas). In Birds of Nebraska — Online. www.BirdsofNebraska.org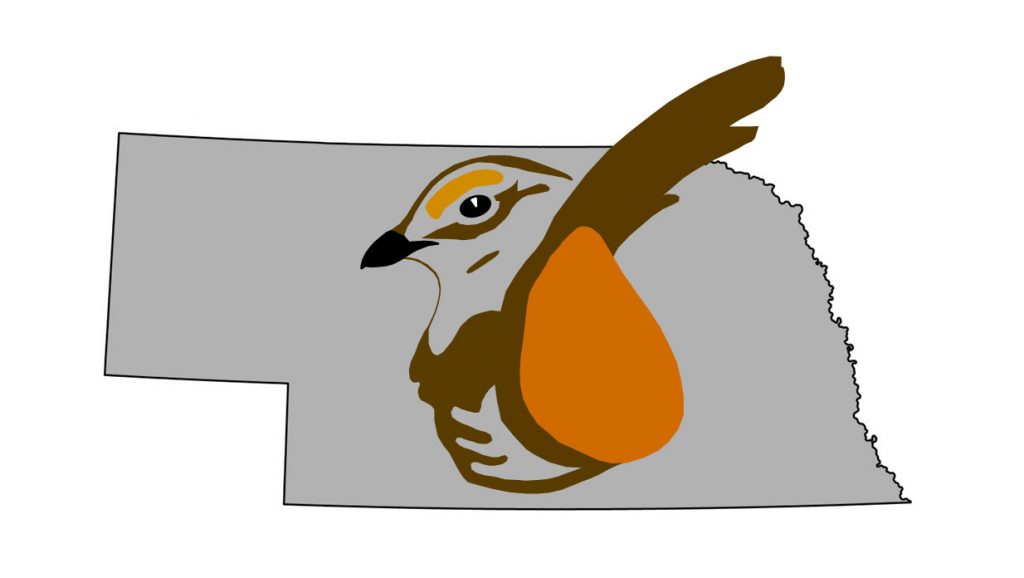 Birds of Nebraska – Online
Updated 24 Sep 2023