Oporornis agilis
Status: Rare regular spring migrant east, rare casual central. Rare casual fall migrant east, accidental central.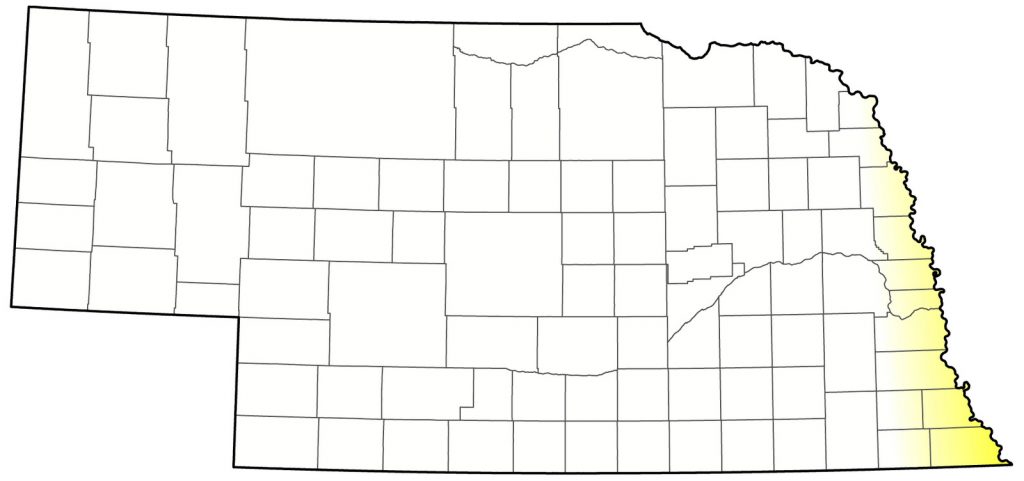 Documentation: Photograph: 25 May 1988 near Chambers, Holt Co (Grenon 1990).
Taxonomy: No subspecies are currently recognized (Pyle 1997).
Spring: May 13, 13, 14 <<<>>> May 27, 30, 30
A later date is 6 Jun 1981 Cuming Co.
There are about 60 reports, documented records with date limits above.
Westerly reports are of a specimen, now lost, collected 27 May 1933 in northeast Cherry Co about 11 miles west of Valentine (Youngworth 1933, Bray et al 1986), and singles netted in Keith Co 20 May 1999 and 2 Jun 1990 (Brown et al 2012). A report of one banded at Lake Ogallala, Keith Co May 1993 (Rosche 1994) is apparently in error (Charles Brown, pers. comm.).
Most years only 1-2 are reported, but there were four in spring 2020 and five in spring 2021.
Fall: Although there are about 46 fall reports from 26 Aug through 26 Oct, only five are accepted, including the only Panhandle record:
1 Sep 1995 Fontenelle Forest, Sarpy Co (Silcock 1995)
2 Sep 2020 Ash Hollow SHP, Garden Co (Mlodinow, eBird.org)
28 Sep 1990 adult female banded Bellevue, Sarpy Co (Korpi 1991)
1 Oct 1983 Fontenelle Forest, Sarpy Co (Sharon Dewart-Hansen, eBird.org)
3 Oct 1987 Thomas Co (Mollhoff 1989).
Nebraska fall reports are questionable, especially the high number. In fall, Connecticut Warblers migrate eastward to southeast New England and then south along the Atlantic Coast (Pitocchelli et al 2020) and are thus "extremely rare in the Midwest south of the Great Lakes" (Dunn and Garrett 1997). Four specimens in the Iowa State University collection identified as Connecticut Warblers were shown by Robert Mengel to be in fact Mourning Warblers, indicating the difficulty of identification in fall (James Dinsmore, Stephen Dinsmore, personal communication).
Images
Literature Cited
Bray, T.E., B.K. Padelford, and W.R. Silcock. 1986. The birds of Nebraska: A critically evaluated list. Published by the authors, Bellevue, Nebraska, USA.
Brown, M.B., S.J. Dinsmore, and C.R. Brown. 2012. Birds of Southwestern Nebraska. Conservation and Survey Division, Institute of Agriculture and Natural Resources, University of Nebraska—Lincoln, Lincoln, Nebraska, USA.
Dunn, J.L., and K.L. Garrett. 1997. A field guide to warblers of North America. Houghton Mifflin Company, Boston, Massachusetts, USA.
Grenon, A.G. 1990. 1990 (Third) Report of the NOU Records Committee. NBR 58: 90-97.
Korpi, R.T. 1991. Fall 1990 Occurrence Report. NBR 59: 8-28.
Mollhoff, W.J. 1989. Second report of the NOU Records Committee. NBR 57: 42-47.
Pitocchelli, J., J. Jones, D. Jones, and J. Bouchie. 2020. Connecticut Warbler (Oporornis agilis), version 1.0. In Birds of the World (A. F. Poole, Editor). Cornell Lab of Ornithology, Ithaca, NY, USA. https://doi.org/10.2173/bow.conwar.01
Pyle, P. 1997. Identification Guide to North American Birds. Part I, Columbidae to Ploceidae. Slate Creek Press, Bolinas, California, USA.
Rosche, R.C. 1994. Birds of the Lake McConaughy area and the North Platte River valley, Nebraska. Published by the author, Chadron, Nebraska, USA.
Silcock, W.R. 1995. Fall Field Report, August-November 1995. NBR 63: 94-114.
Youngworth, W. 1933. The Connecticut Warbler in Cherry County, Nebraska. NBR 1: 62.
Recommended Citation
Silcock, W.R., and J.G. Jorgensen. 2022. Connecticut Warbler (Oporornis agilis). In Birds of Nebraska — Online. www.BirdsofNebraska.org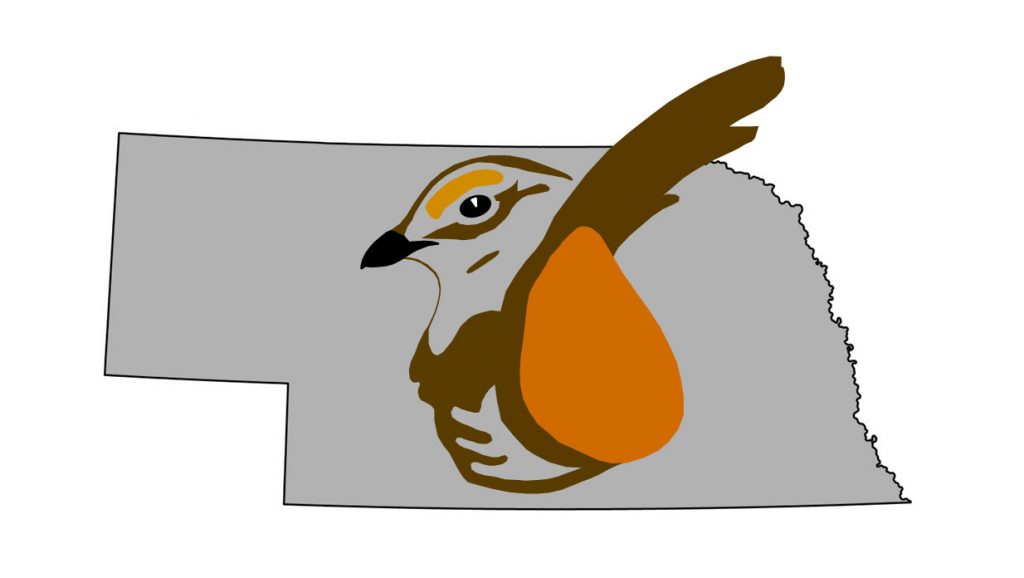 Birds of Nebraska – Online
Updated 9 Aug 2022