Phalacrocorax auritus x brasilianus
Status: Accidental in summer
Record: The only record is of one photographed at Crescent Lake NWR, Cherry Co 2 Sep 2020 (Mlodinow, eBird.org).
Comments: There are only five records for North America: the first on a nest at Salt Plains NWR, Oklahoma 16 May 2008 (Arterburn and Shepperd 2009); two for northeast Colorado, in Arapahoe Co 12 Aug 2018 and Kiowa Co 11 Aug 2018, one in Orange Co, California 10 Jul 2020, and the Nebraska record.
Neotropic and Double-crested cormorants are each other's closest relatives, sometimes treated as sister species (Dorr et al 2020).
Images
Literature Cited
Arterburn, J.W., and R.S. Shepperd. 2009. A Double-crested Cormorant (Phalacrocorax auritus)×Neotropic Cormorant (P. brasilianus) hybrid in Oklahoma. North American Birds 63: 348-351.
Dorr, B. S., J. J. Hatch, and D. V. Weseloh. 2020. Double-crested Cormorant (Phalacrocorax auritus), version 1.0. In Birds of the World (A. F. Poole, Editor). Cornell Lab of Ornithology, Ithaca, NY, USA. https://doi.org/10.2173/bow.doccor.01.
Recommended Citation
Silcock, W.R., and J.G. Jorgensen. 2022. Double-crested x Neotropic Cormorant (hybrid) (Anser albifrons x Branta canadensis). In Birds of Nebraska — Online.www.BirdsofNebraska.org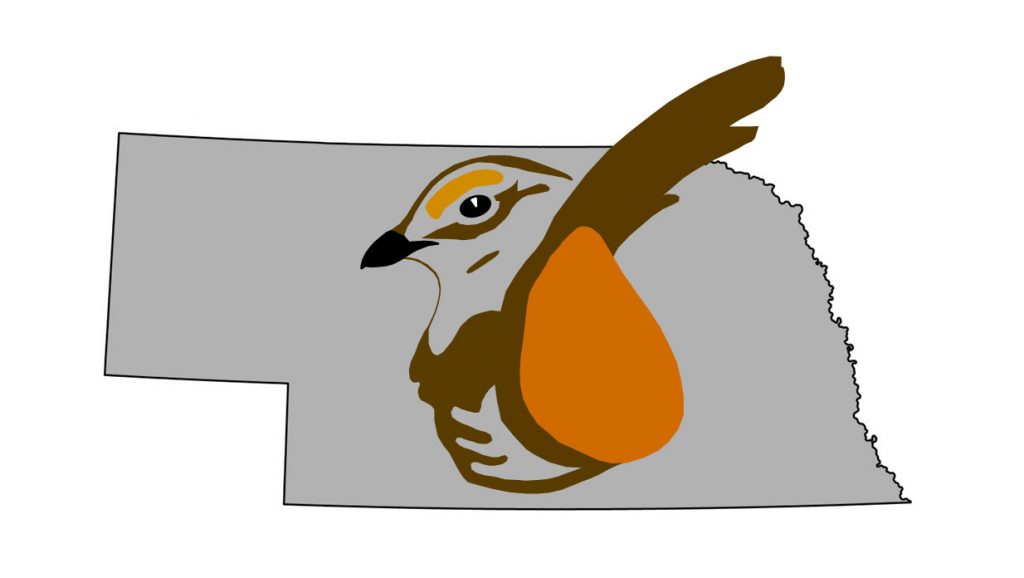 Updated 11 Jul 2022