Calidris alpina hudsonia
Status:  Fairly common regular spring migrant east and central, rare casual west.  Uncommon regular fall migrant statewide.  Rare casual winter visitor statewide.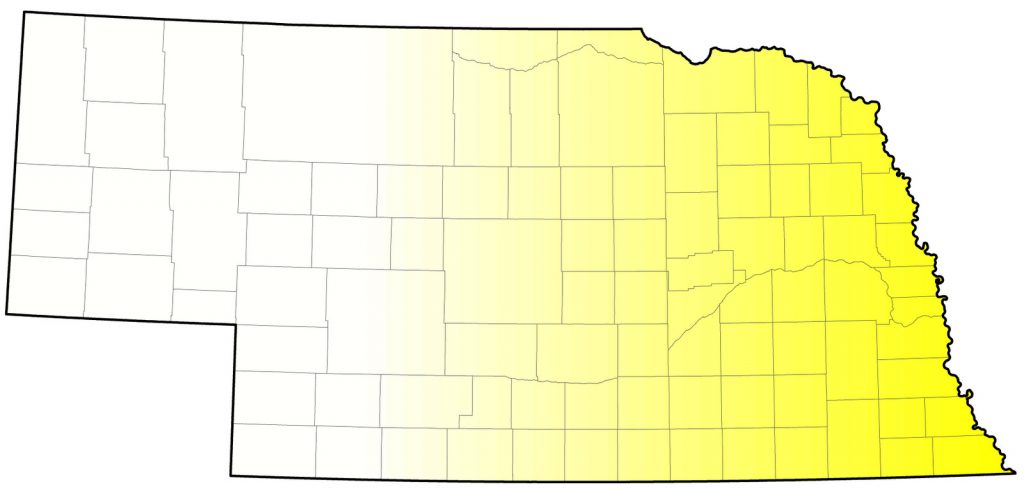 Documentation: Specimen: UNSM ZM12675, 14 Oct 1890 Lancaster Co.
Taxonomy:  Gill and Donsker (2017) recognize 10 subspecies, seven of which are Eurasian breeders. In North America, arcticola breeds in northwest Alaska and northwest Canada north of the Lisburne Peninsula and winters in Asia, pacifica breeds in western and southern Alaska, wintering on the Pacific Coast of North America, and hudsonia breeds in central Canada (Nunavut to Ontario) and winters in the southeastern USA.
Unlike North American subspecies, whose adults molt on the breeding grounds and thus are in fresh basic plumage during fall migration, Eurasian subspecies do not molt on the breeding grounds, and thus are in worn alternate plumage in fall.
Based on distributional data, Nebraska Dunlin are presumed hudsonia.
Spring:  Mar 31, 31, Apr 2 <<<>>> Jun 9, 11, 11
There is an earlier date 21 Mar 2009 in the eastern Rainwater Basin. The late dates above include a report of 45 at Funk WPA, Phelps Co 11 Jun 2000, and a single at Freeman Lakes WPA, York Co 5-11 Jun 2005.
A few Dunlin arrive in Apr, but most move through in May. Peak counts occur in late Apr and the first half of May.
There are only a few westerly reports: 18 Apr 1986 Keith Co (Rosche 1994), 19 Apr 1987 Garden Co, 24 Apr 1999 Lake McConaughy, Keith Co, 11 May 2013 Scotts Bluff Co, 13 May 2004 Lake McConaughy, 18-19 May 1983 Dawes Co, 18 May 1985 Garden Co (Rosche 1994), 20 May 2016 Box Butte Co, and 23 May 1939 Logan-Lincoln Cos.
High counts: 350-400 near Niobrara, Knox Co 24-25 Apr 2013, 235 in the eastern Rainwater Basin 17 May 2007 (including 133 at Renquist Basin WMA, York Co), and 70 there 16-18 May 1997.
Fall:  Sep 4, 6, 9 <<<>>> Nov 21, 26, 30
The major movement of Dunlin is during the latter half of Oct, although numbers are significantly lower than in spring (see High Counts). Two of the reports during the peak period are specimens taken in Lancaster Co, one a molting adult taken 14 Oct 1890 (cited above) and the other a juvenile molting to first basic taken 20 Oct 1917 (UNSM ZM6170).
Reports before Sep are unexpected, as, unlike other long-distance migrants of the genus, there is no early movement of adults; adults and young birds migrate together after all have completed molting (Holmes 1966). There is a single Jul record, of one in breeding plumage in Sarpy Co 29-31 Jul 2008 (Clem Klaphake, pers. comm.). There is an undocumented sighting of one in Knox Co 27 Jul 2016, and three other reports without details in Aug: 15 Aug 1971 Lancaster Co, 18 Aug 1973 Lancaster Co, and 25 Aug 1978 Garden Co. An adult still showing traces of a black belly was in Stafford Co, Kansas 5 Jul 2018 (Rader, https://ebird.org/view/checklist/S47003929).
High counts: 24 in Clay Co 10 Oct 1998 (Jorgensen 2012) and 10 at Cunningham Lake, Douglas Co 25 Oct 1996.
Winter:  There are two reports. One was photographed at Lake Ogallala, Keith Co 9-31 Dec 2011, probably the same bird was still present 17 Mar 2012, and one was present 6-23 Jan 1981 at North Platte NWR, Scotts Bluff Co.
Dunlin are rare northward on the Great Plains in winter. There are no records for South Dakota or Wyoming, but several for the Rocky Mountain foothills in northeastern Colorado (eBird.org, accessed December 2017). Adjacent to Nebraska, there is a record from extreme northeast Colorado in Logan Co, several for Kansas, and two for central Iowa (eBird.org, accessed December 2017).
Abbreviations
NWR: National Wildlife Refuge
UNSM: University of Nebraska State Museum
WMA: Wildlife Management Area (State)
WPA: Waterfowl Production Area (Federal)
Literature Cited
Gill, F., and D. Donsker (Eds). 2017. IOC World Bird List (v 7.3), accessed 30 January 2018.
Holmes, R.T. 1966. Breeding ecology and annual cycle adaptations of the Red-backed Sandpiper (Calidris alpina) in northern Alaska. Condor 68: 3-46.
Jorgensen, J.G. 2012.  Birds of the Rainwater Basin, Nebraska.  Nebraska Game and Parks Commission, Lincoln, Nebraska, USA.
Rosche, R.C. 1994. Birds of the Lake McConaughy area and the North Platte River valley, Nebraska.  Published by the author, Chadron, Nebraska, USA.
Recommended Citation
Silcock, W.R., and J.G. Jorgensen.  2020.  Dunlin (Calidris alpina), Version 1.0. In Birds of Nebraska — Online. www.BirdsofNebraska.org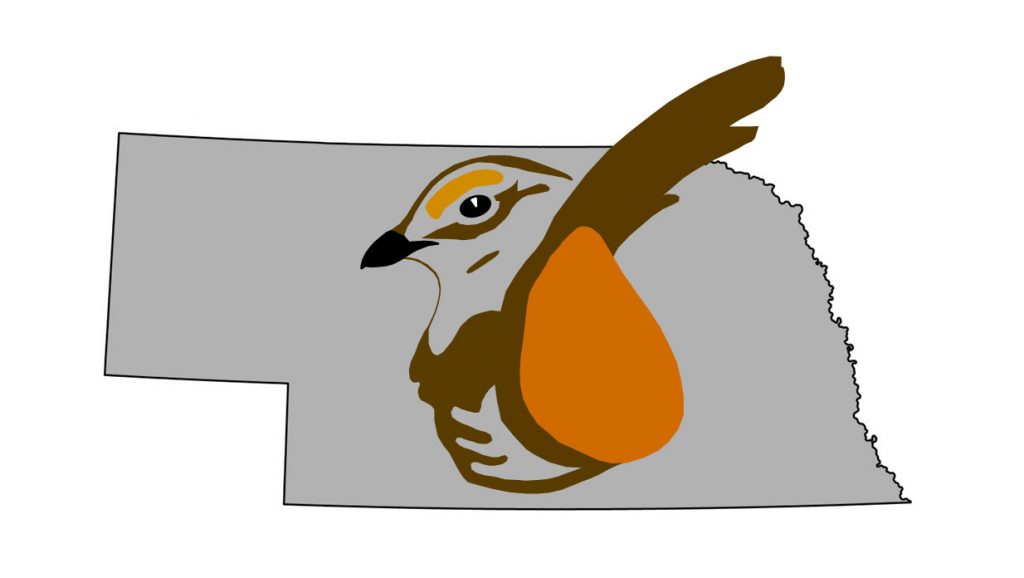 Birds of Nebraska – Online