Anser canagica
Status: Accidental in spring.
Documentation: An adult was found dead by NGPC staff at Harvard WPA, Clay Co 17 Mar 1997 (Brogie 1998).
Taxonomy: The genus Chen was recently lumped with genus Anser based on genetic studies (Chesser et al 2017).
No subspecies are recognized (Gill et al 2022).
Record: A dead adult picked up during a cholera outbreak at Harvard WPA 17 Mar 1997 (Brogie 1998; eBird Checklist – 17 Mar 1997 – Harvard WPA – 1 species) showed no signs of captivity and was determined to be a wild bird by the NOURC (Brogie 1998). William Lemburg, of Cairo, Nebraska, a long-time waterfowl collector, has kept this species in captivity, but has "never lost one" (William Lemburg, pers. comm.).
Comments: This species occurs with regularity as a vagrant on the Pacific Coast, the southernmost record in Orange Co, California. About half the records have been inland but not far from the coast, such as in the Lower Klamath Basin, but there are only three inland records, one in Nevada, 11 Dec 1960 (Mlodinow and O'Brien 1996), one near Bend, Oregon 26 Nov 2017- 27 May 2018 (eBird.org), and one in Ada Co, Idaho 10 Nov 2000. Emperor Geese which are found inland tend to occur with Cackling or Greater White-fronted Geese (Mlodinow and O'Brien 1996).
Abbreviations
NGPC: Nebraska Game and Parks Commission
NOURC: Nebraska Ornithologists' Union Records Committee
WPA: Waterfowl Production Area (Federal)
Literature Cited
Brogie, M.A. 1998. 1997 (Ninth) Report of the NOU Records Committee. NBR 66: 147-159.
Chesser, R.T., K.J. Burns, C. Cicero, J.L. Dunn, A.W. Kratter, I.J. Lovette, P.C. Rasmussen, J. V. Remsen, Jr., J.D. Rising, D.F. Stotz, and K. Winker. 2017. Fifty-eighth supplement to the American Ornithological Society's Check-list of North American Birds. Auk 134: 751-773.
Gill, F., D. Donsker, and P. Rasmussen (Eds). 2022. IOC World Bird List (v 12.2). Doi 10.14344/IOC.ML.12.2.  http://www.worldbirdnames.org/
Mlodinow, S.G., and M. O'Brien. 1996. America's 100 most wanted birds. Falcon Press, Helena, Montana, USA.
Recommended Citation
Silcock, W.R., and J.G. Jorgensen. 2023. Emperor Goose (Anser canagica). In Birds of Nebraska — Online. www.BirdsofNebraska.org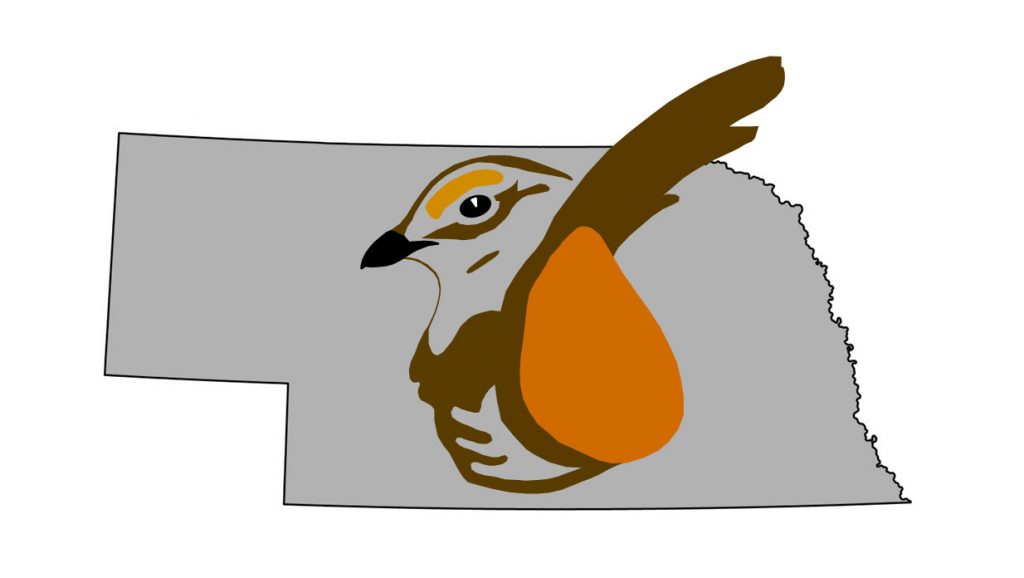 Birds of Nebraska – Online
Updated 7 Jan 2023