Mareca penelope x americana
Status: Rare casual spring and fall migrant
Records: There are five reports, four with details:
29 Mar 2021 Dakota Co (Huser, eBird.org)
6-7 Apr 1994 Funk WPA, Phelps Co (Silcock and Rosche 1994)
9 and 22 Apr 2000 Massie WPA, Clay Co
13 Oct 2020 Sutherland Reservoir, Lincoln Co (Mlodinow, eBird.org).
A fifth report is of one at North Hultine Basin, Clay Co in 1998.
Comments: This is a common hybrid in North America (Mini et al 2020), although most records are in the west and east, with fewer than 10 for the Great Plains (eBird.org, accessed Feb 2021) and only three documented for Nebraska. Such hybrids were discussed by Palmer (1976).
Images
Literature Cited
Mini, A. E., E. R. Harrington, E. Rucker, B. D. Dugger, and T. B. Mowbray. 2020. American Wigeon (Mareca americana), version 1.0. In Birds of the World (A. F. Poole, Editor). Cornell Lab of Ornithology, Ithaca, NY, USA. https://doi.org/10.2173/bow.amewig.01.
Palmer, R.S., ed. 1976. Handbook of North American birds. Vol. 2. Waterfowl (Parts 1 and 2). Yale University Press, New Haven, CT, and London.
Recommended Citation
Silcock, W.R., and J.G. Jorgensen. 2021. Eurasian x American Wigeon (hybrid) (Mareca penelope x americana). In Birds of Nebraska — Online. www.BirdsofNebraska.org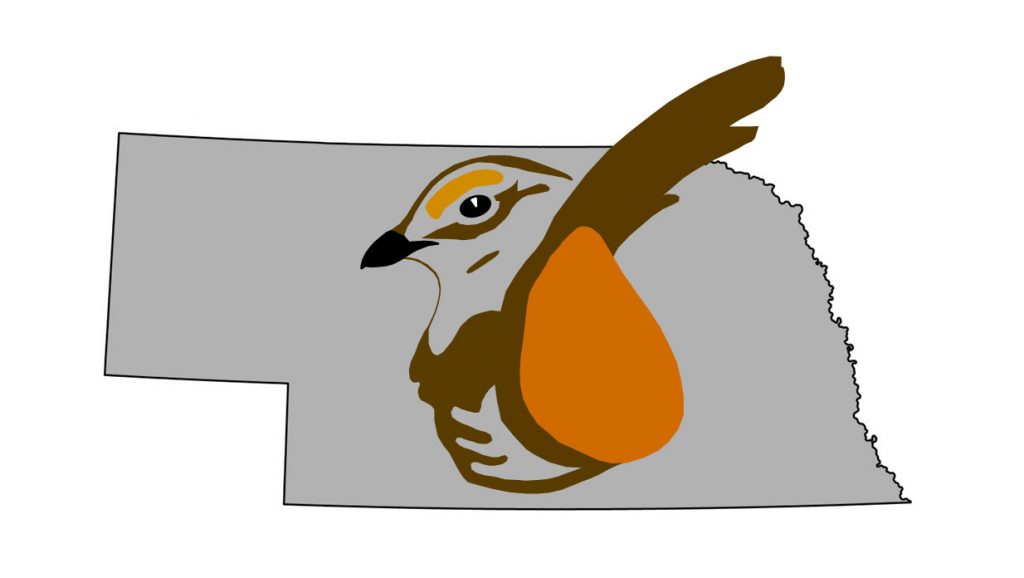 Updated 30 Mar 2021