Corvus ossifragus
Status: Accidental summer visitor.
Documentation: Description: 29 May 2009 Platte River mile 1.2 (Jorgensen et al 2009, Brogie 2009).
Taxonomy: No subspecies are recognized (Pyle 1997).
Changes Since 2000: This species was added to the Official List of the Birds of Nebraska in 2009 (Brogie 2009), as it continues to expand its summer range northward in the Missouri River Valley.
Summer: There is one record.
29 May, 24 Jul, 8 and 15 Aug 2009, one at mile 1.2 on the lower Platte River, Sarpy and Cass Cos (Jorgensen et al 2009; Brogie 2009).
The 2009 record may have involved a single bird that was reported by five different observers. The 29 May and 24 Jul reports included extended observations in which the bird vocalized repeatedly (Jorgensen et al 2009). The 8 Aug sighting was of a bird in heavy primary molt, allowing separation from at least juvenile (and possibly adult) American Crow (Jorgensen et al 2009).
Another credible report involved four birds flying overhead giving the distinctive double-noted call in Omaha, Douglas Co 5 Mar 2009. The lone observer was experienced with the species in Arkansas; the date of the sighting precludes calling juvenile American Crows.
Comments: This species has had "dramatic population growth" in the 2000s, leading to gradual expansion of its southern USA summer range north and west into southeastern Kansas river valleys; the first Kansas record was in 1984 (Thompson et al 2011). There are now multiple reports in Kansas, mostly Mar-Aug, covering the southeast third of the state, north to Doniphan, Leavenworth, and Atchison Cos in the northeast (eBird.org, accessed April 2018), as well as northwestern Missouri, including an observation immediately east of Rulo, Richardson Co at Big Lake SP, Holt Co, Missouri 20 May 2018 (Robbins 2018).
Breeding records are associated with heronries, including those of Great Blue Heron (Thompson et al 2011), as well as probably Common Grackle (McGowan 2020).
Abbreviations
SP: State Park
Literature Cited
Brogie, M.A. 2009. 2009 (21st) Report of the NOU Records Committee. NBR 77: 160-168.
Jorgensen, J.G., M.J. Panella, W.R. Silcock, and K.J. Stoner. 2009. The Fish Crow (Corvus ossifragus) reaches Nebraska. NBR 77: 155-159.
McGowan, K.J. 2020. Fish Crow (Corvus ossifragus), version 1.0. In Birds of the World (A. F. Poole and F. B. Gill, Editors). Cornell Lab of Ornithology, Ithaca, NY, USA. https://doi.org/10.2173/bow.fiscro.01.
Pyle, P. 1997. Identification Guide to North American Birds. Part I, Columbidae to Ploceidae. Slate Creek Press, Bolinas, California, USA.
Robbins, M. 2018. Checklist S45878004: Big Lake SP, Holt County, Missouri, US. eBird.org, accessed 8 Jun 2018.
Silcock, W.R. 2009. Spring Field Report, March-May 2009. NBR 77: 46-68.
Thompson, M.C., C.A. Ely, B. Gress, C. Otte, S.T. Patti, D. Seibel, and E.A. Young. 2011. Birds of Kansas. University Press of Kansas, Lawrence, Kansas, USA.
Recommended Citation
Silcock, W.R., and J.G. Jorgensen. 2020. Fish Crow (Corvus ossifragus). In Birds of Nebraska — Online. www.BirdsofNebraska.org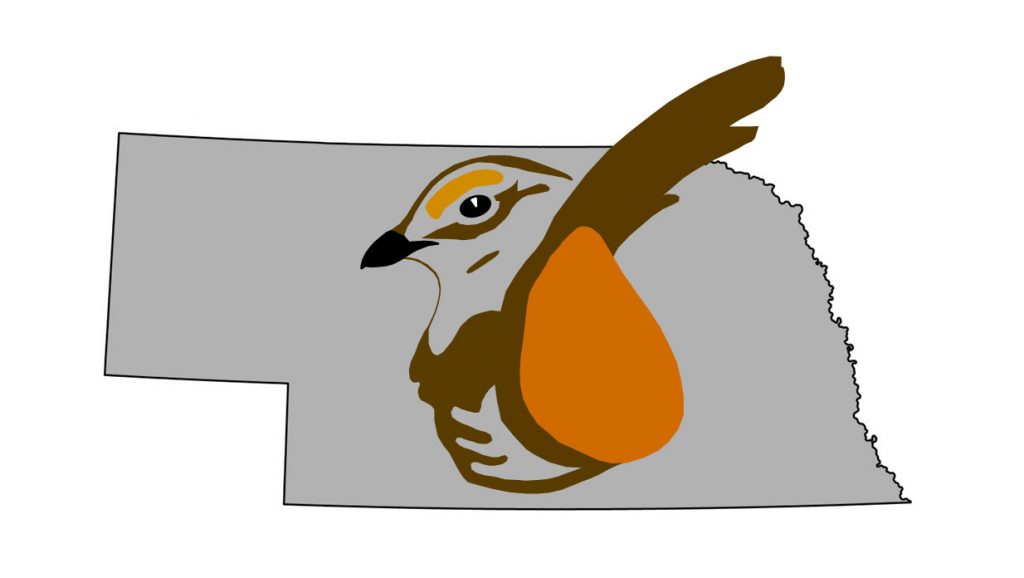 Birds of Nebraska – Online
Updated 28 Mar 2020