Sterna forsteri
Status:  Common regular spring and fall migrant statewide. Locally common regular breeder northwest and north-central. Rare regular summer visitor statewide away from breeding locations.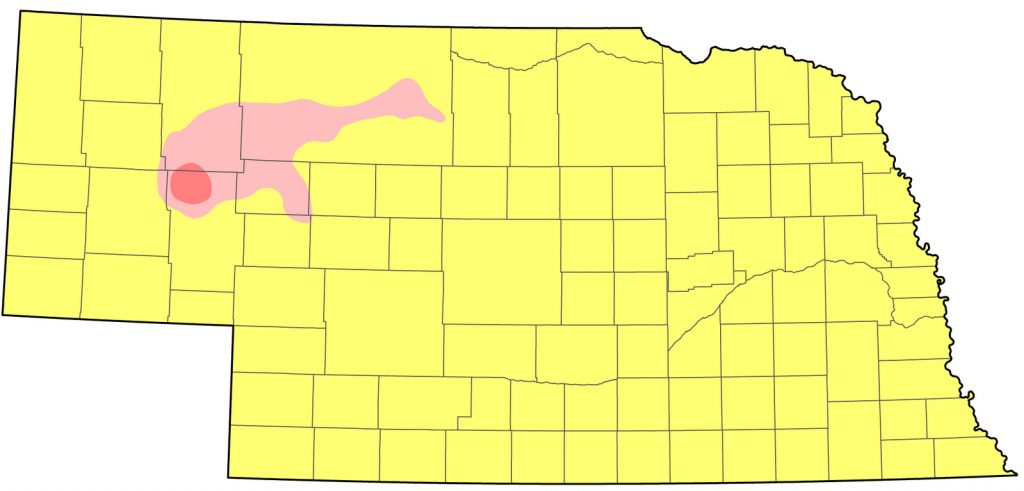 Documentation:  Specimen: UNSM ZM6627, 16 Jun 1902 Dewey Lake, Cherry Co.
Taxonomy:  No subspecies are recognized.
Spring:  Mar 28, 28, 29 <<<>>> Jun 10, 11, 11
Individuals arrive generally by mid-Apr and peak migration occurs in mid-May. Late dates above are from locations where breeding is not reported. See Summer for later reports in Jun.
High counts:  228 in Hall Co 11 May 2002, 133 at Lake McConaughy, Keith Co 14 May, 132 there 18 May 1995, and 110 at Lakes North and Babcock, Platte Co 27 Apr 2019.
Summer: Johnsgard (1997) noted that breeding is "highly localized" in Cherry and Garden Cos and speculated that the species may also breed in the Sandhills lakes of Sheridan Co. Brown et al (1996) indicated that breeding occurs at Crescent Lake NWR, Garden Co and also at "sandhills marshes in Arthur Co," but provided no further details. About 60 birds were at a nesting site at Goose Lake, Crescent Lake NWR 13 Jun 1997, and breeding was noted at Square Lake, western Cherry Co 28 Jun 2004.
Reports away from breeding locations in mid-summer (12-25 Jun) are numerous, especially in the north and west. About 30% of summer reports are from the south and east, most of single birds, but three were in Lancaster Co 18 Jun 2018 and five were at Harlan Co Reservoir, Harlan Co 20 Jun 2004.
Nesting Phenology:
Eggs: 30 Jun-20 Jul
Fledglings: 30 Jun-20 Jul
Fall:  Jun 26, 26, 27 <<<>>> Oct 28, Nov 1, 1
Early dates above are from locations where breeding is not reported, and probably are immatures, which leave breeding colonies before breeding adults. Juveniles arrived at Lake McConaughy 22 Jul 2001. One of the 1 Nov dates above was a basic-plumaged adult at Sutherland Reservoir, Lincoln Co (Brogie 1997); later reports were of one at Sherman Reservoir, Sherman Co 8 Nov 1998 and two very late birds at Lake McConaughy 17 Nov. Most Forster's Terns have departed by mid- to late Sep, as there are only about 23 reports after 23 Sep.
High counts: 369-400 at Branched Oak Lake 10 Aug 2014, 175 there 31 Aug 2012, 167 there 26 Jul 2020, 136 there 27 Jul 2019, and 134 there 1 Aug 2018. Tout (1947) reported "hundreds" near North Platte, Lincoln Co 6 Sep 1937.
Abbreviations
NWR: National Wildlife Refuge
UNSM: University of Nebraska State Museum
Literature Cited
Brogie, M.A. 1997. 1996 (Eighth) Report of the NOU Records Committee. NBR 65: 115-126.
Brown, C.R., M.B. Brown, P.A. Johnsgard, J. Kren, and W.C. Scharf. 1996. Birds of the Cedar Point Biological Station area, Keith and Garden Counties, Nebraska: Seasonal occurrence and breeding data. Transactions of the Nebraska Academy of Sciences 23: 91-108.
Johnsgard, P.A. 1997. The birds of Nebraska and adjacent plains states. Occasional Papers No. 6, Nebraska Ornithologists' Union. Lincoln, Nebraska, USA.
Tout, W. 1947. Lincoln County birds. Published by the author, North Platte, Nebraska, USA.
Recommended Citation
Silcock, W.R., and J.G. Jorgensen. 2020. Forster's Tern (Sterna forsteri). In Birds of Nebraska — Online. www.BirdsofNebraska.org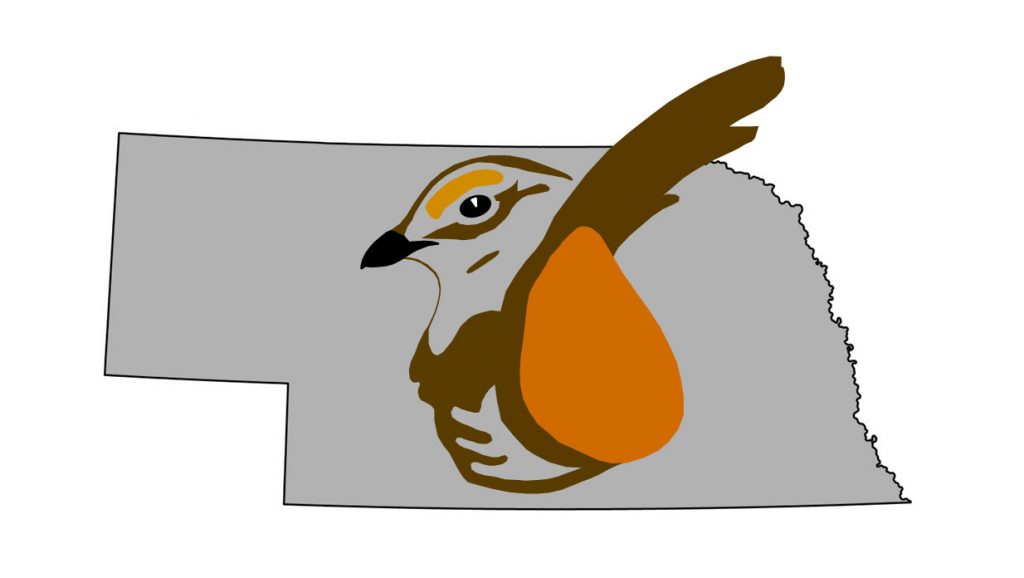 Birds of Nebraska – Online
Updated 17 Aug 2020