Leucophaeus pipixcan
Status: Abundant regular spring and fall migrant statewide. Accidental breeder Sandhills. Uncommon regular summer visitor statewide. Rare casual winter visitor statewide.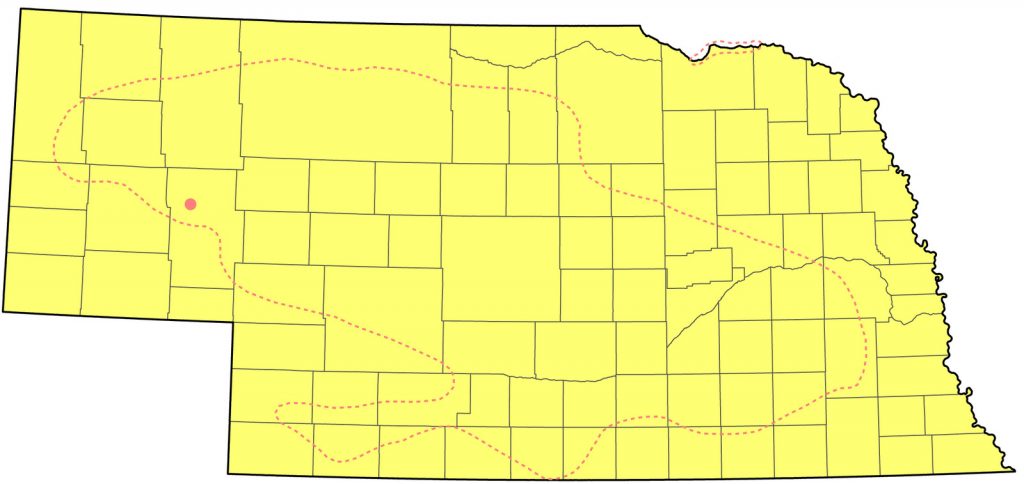 Documentation: Specimen: UNSM ZM12719, 22 Apr 1892 Lancaster Co.
Taxonomy: No subspecies are recognized.
Changes since 2000: Prior to 2000 there were very few late Dec-early Feb records, but since then they have been almost annual; many winter birds are in alternate plumage. This increase since 2000 may reflect a recovery from an estimated 90% decline in the breeding population 1960-2000 (Olsen and Larsson 2004); the decline may, however, be overestimated due to difficulties accessing breeding colonies (Burger and Gochfeld 2020).
Spring: Feb 23, 24, 25 <<<>>> summer
Earlier dates are 19 Feb 2011 Lancaster Co, 20 Feb 2016 Harlan Co, 20 Feb 2016 Lancaster Co, 20 Feb 2021 Lake McConaughy, Keith Co, and 21-22 Feb 2012 Lancaster Co.
Usually arrival is in the latter half of Mar, although a few arrive earlier. Peak numbers occur during the second half of Apr and most have passed through by the end of May.
High counts: 20,000 at Lincoln Saline Wetlands Park, Lancaster Co 22 Apr 2015, 12,592 at Branched Oak Lake, Lancaster Co 20 Apr 2013, "tens of thousands" in western Douglas Co 19 Apr 2013, and 6000 at Marsh Wren Community Wetlands, Lancaster Co 10 Apr 2020.
Summer: There are two breeding records from Garden Co 1965 and 1966. In 1965, 30 nesting pairs were present at Smith Lake 7-11 Jun, and two nests were located 7-11 Jun (Sharpe and Payne 1966). A further four nests were reported from Garden Co 2-9 Jun 1966 (Sharpe 1967). The nearest regular breeding is in northeast South Dakota (Tallman et al 2002).
There are many reports of Franklin's Gulls during Jun-Jul and flocks during this period are often comprised of a high proportion of immature non-breeding birds. High counts include as many as 730 at Lake McConaughy, Keith Co 20 Jun 2004, and 158 there 15 Jun 2003, about one third of which were in first alternate plumage, the rest alternate adults. Numbers are fewest in early Jul.
Fall: summer <<<>>> Nov 24, 25, 26
Later dates are 30 Nov 2017 Lancaster Co, 1 Dec 2013 Lancaster Co, 2 Dec 2022 Nance Co, 4 Dec 2018 Cedar Co, 4 Dec 2019 Lancaster Co, 6 Dec 2013 Lancaster Co, and 11-12 Dec 2015 Lancaster Co. See Winter for later reports.
Arrival of fall migrants begins by late Jun, building into Aug and achieving peak numbers during late Sep and early Oct. First to appear are probably immature non-breeders and non- or failed breeding adults, as departure from colonies usually begins around mid-Jul and molt from juvenile plumage can begin as early as Jul (Burger and Gochfeld 2020). As many as 650 were at Sutherland Reservoir as early as 15 Jul 2016.
Numbers in Nebraska decline rapidly into Nov, but there are several reports into Dec, including a few reports of alternate adults. Large numbers at Lake McConaughy as early as 6 Aug and at Sutherland and Harlan County Reservoirs, Lincoln and Harlan Cos, suggest use of those reservoirs as staging areas.
High counts: 300,000 at Calamus Reservoir, Loup Co 29 Sep 2002, 100,000 at Lewis and Clark Lake, Cedar and Knox Cos 12 Sep 2007, 100,000 at Harlan County Reservoir, Harlan Co 3 Oct 2021, and 85,000+ at Sutherland Reservoir 28 Sep 1996.
Winter: Although this species normally winters in South America, there are 18 reports in the period 13 Dec-18 Feb, only six of these prior to 2000. A single alternate-plumaged bird successfully overwintered at Lake McConaughy 14 Dec-21 Feb 1993-94 (Silcock and Rosche 1994).
Reports in the period 13 Dec-18 Feb are: 21-23 Dec 2012 Branched Oak Lake, 25-26 Dec 1988 Lancaster Co, 27 Dec 2003 (count week only) Omaha CBC, 3 Jan 2006 alternate Sutherland Reservoir, 4 Jan 2012 Lancaster Co, 5 Jan 2007 alternate Gavin's Point Dam, Cedar Co, 5 Jan 2012 Branched Oak Lake, 6 Jan 1990 Keith Co, 8 Jan 2011 Lake McConaughy, 12-15 Jan 2007 Branched Oak Lake, 14 Jan 1989 Lincoln Co, 19 Jan 1955 Lincoln Co, 22-25 Jan 2000 Harlan Co Reservoir, 28 Jan 2015 alternate adult Branched Oak Lake, 2 Feb 2012 Pawnee Lake, Lancaster Co, 8 Feb 1992 Phelps Co, 11 Feb 2016 two Lancaster Co, and 12 Feb 1999 Harlan Co.
Images
Abbreviations
UNSM: University of Nebraska State Museum
Literature Cited
Burger, J. and M. Gochfeld. 2020. Franklin's Gull (Leucophaeus pipixcan), version 1.0. In Birds of the World (A. F. Poole, Editor). Cornell Lab of Ornithology, Ithaca, NY, USA. https://doi.org/10.2173/bow.fragul.01.
Olsen, K.M., and H. Larsson. 2004. Gulls of Europe, Asia and North America. Princeton: Princeton University Press.
Sharpe, R.S, 1967. The 1966 nesting season. NBR 35: 29-38.
Sharpe, R.S., and R.R. Payne. 1966. Nesting birds of the Crescent Lake National Wildlife Refuge. NBR 34: 31-34. 2016.
Silcock, W.R., and R.C. Rosche. 1994. Winter Field Report, Dec 1993-Feb 1994. NBR 62: 51-63.
Tallman, D.A., Swanson, D.L., and J.S. Palmer. 2002. Birds of South Dakota. Midstates/Quality Quick Print, Aberdeen, South Dakota, USA.
Recommended Citation
Silcock, W.R., and J.G. Jorgensen. 2022. Franklin's Gull (Leucophaeus pipixcan). In Birds of Nebraska — Online. www.BirdsofNebraska.org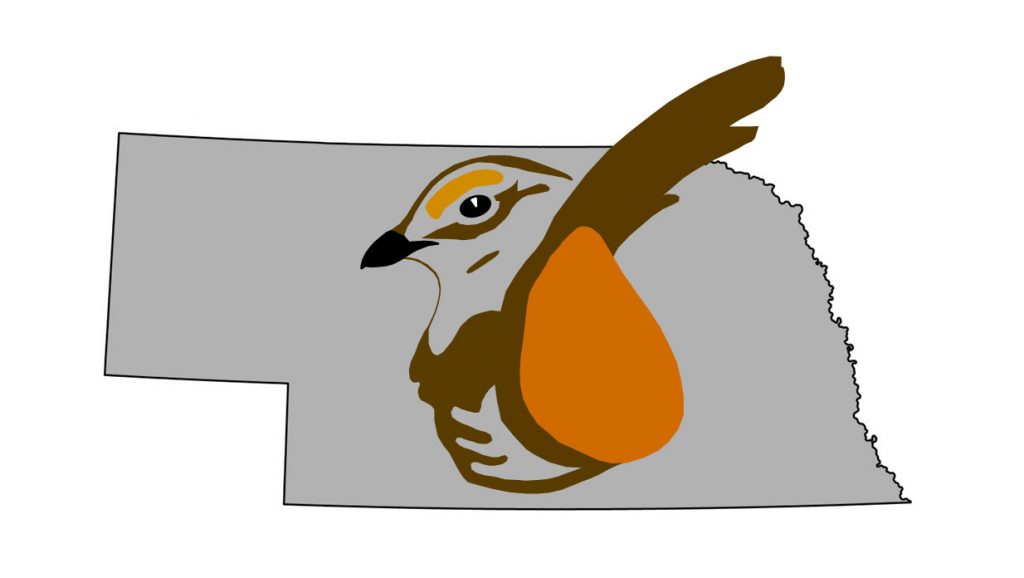 Birds of Nebraska – Online
Updated 13 Aug 2022