Mareca strepera x Anas platyrhynchos
Status: Rare casual spring visitor statewide
Records: There are five records:
19 Mar 2022 Swanson Reservoir, Hitchcock Co (Wright, eBird.org)
10 Apr 2021 Crescent Lake NWR, Garden Co (Mlodinow photo, eBird.org)
3 May 2014 Hansen WPA, Clay Co (Jorgensen, eBird)
3 Jan 2014 Scotts Bluff WTP, Scotts Bluff Co (Manning, eBird.org)
7 Jun 2019 Branched Oak Lake SRA, Lancaster Co (Einemann, eBird.org)
Comments: This is a common hybrid in North America, often referred to as "Brewer's Duck"; eBird has numerous records in North America, but only five for Nebraska. The range of variation in this hybrid is shown by Lehmhus in Bird Hybrids: Gadwall x Mallard). Leschack et al (2020) note that Gadwall hybridizes in the wild with Mallard, Northern Pintail, Northern Shoveler, and American Wigeon.
Images
Abbreviations
SRA: State Recreation Area
WPA: Waterfowl Production Area (Federal)
WTP: Wastewater treatment plant
Literature Cited
Leschack, C. R., S. K. McKnight, and G. R. Hepp. 2020. Gadwall (Mareca strepera), version 1.0. In Birds of the World (S. M. Billerman, Editor). Cornell Lab of Ornithology, Ithaca, NY, USA. https://doi.org/10.2173/bow.gadwal.01.
Recommended Citation
Silcock, W.R., and J.G. Jorgensen. 2022. Gadwall x Mallard (hybrid) (Mareca strepera x Anas platyrhynchos). In Birds of Nebraska — Online. www.BirdsofNebraska.org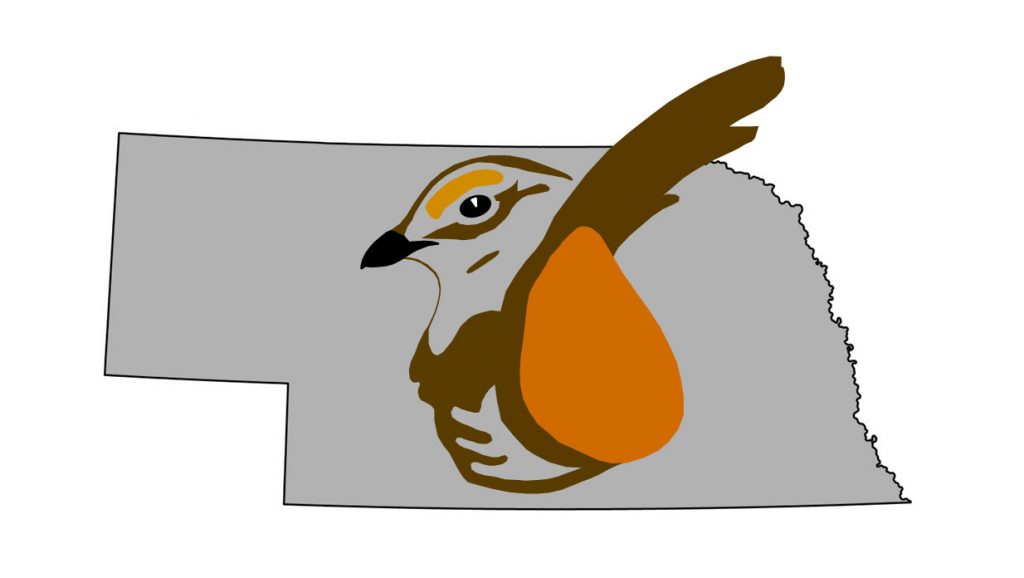 Updated 6 Dec 2022