Setophaga graciae graciae
Status: Rare casual spring and fall visitor.
Documentation: Photograph: 4 May 2008 Crescent Lake NWR, Garden Co (Brogie 2009).
Taxonomy: Four subspecies are recognized, three of which occur from Mexico south to Nicaragua, and one in the US: graciae, breeding from southwestern US and northwest Mexico south to northern Sinaloa (Stacier and Guzy 2020).
The Nebraska birds are presumed graciae.
Spring: There is a single record:
4 May 2008 photographed Crescent Lake NWR, Garden Co (Brogie 2009).
Nebraska's first Grace's Warbler was found at the headquarters complex at Crescent Lake NWR by Cory Gregory.
Fall: There is a single record:
25 Sep 2019 photographed Louisville SRA, Cass Co (Elizabeth Winter, eBird.org; Brogie 2020).
This bird was photographed and originally reported as a Yellow-throated Warbler, but soon re-identified as a Grace's Warbler. It could not be refound despite searching by numerous birders. Confirmation of the record is pending review by the Nebraska Ornithologists' Union Records Committee.
Comments:
This species occurs north and east to south-central Colorado, where the range may be expanding northward (Stacier and Guzy 2020). The closest Colorado record is on the plains in Washington Co, Colorado 2 Jun 2006 (eBird.org, accessed Sep 2019), and there are a few additional records along the northeastern Colorado foothills, but none for Kansas (Thompson et al 2011). North of Texas and east of Colorado, there are only three records in addition to the two for Nebraska, one each for fall,winter, and spring: 8 Sep 2003 Chicago, Illinois, 1-4 Jan 2012 New York, New York, and 4 May 2016 Point Pelee, Ontario.
Images
Abbreviations
NWR: National Wildlife Refuge
SRA: State Recreation Area
Literature Cited
Brogie, M.A. 2009. 2008 (20th) Report of the NOU Records Committee. NBR 77: 80-90.
Brogie, M.A. 2020. 2019 (31st) Report of the NOU Records Committee. NBR 88: 124-134.
Staicer, C.A. and M.J. Guzy. 2020. Grace's Warbler (Setophaga graciae), version 1.0. In Birds of the World (A. F. Poole and F. B. Gill, Editors). Cornell Lab of Ornithology, Ithaca, NY, USA. https://doi.org/10.2173/bow.grawar.01.
Thompson, M.C., C.A. Ely, B. Gress, C. Otte, S.T. Patti, D. Seibel, and E.A. Young. 2011. Birds of Kansas. University Press of Kansas, Lawrence, Kansas, USA.
Recommended Citation
Silcock, W.R., and J.G. Jorgensen. 2021. Grace's Warbler (Setophaga graciae). In Birds of Nebraska — Online. www.BirdsofNebraska.org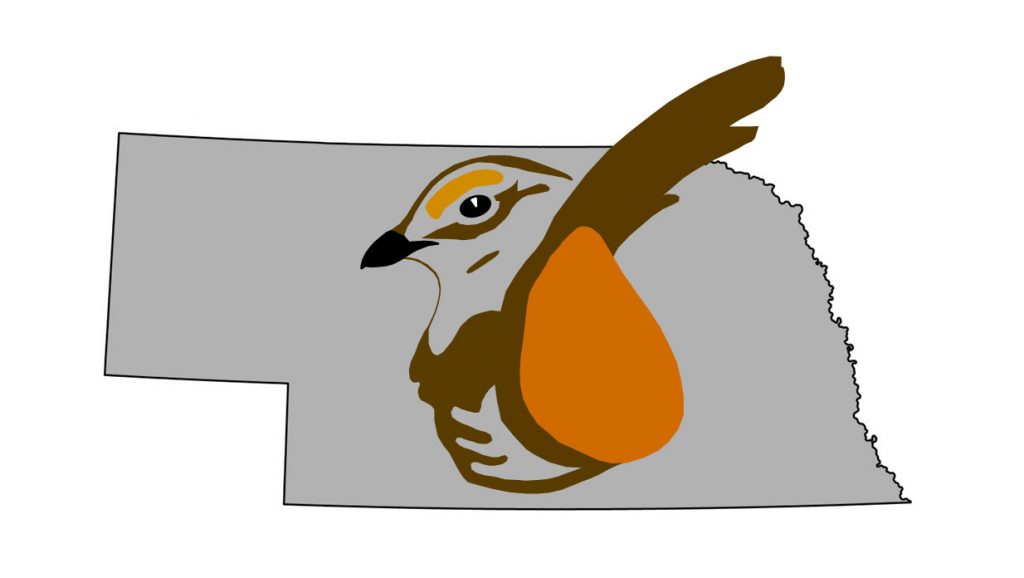 Birds of Nebraska – Online
Updated 5 Oct 2021