Ammodramus savannarum perpallidus
Status: Fairly common regular spring and fall migrant statewide. Common regular breeder west and central, fairly common east.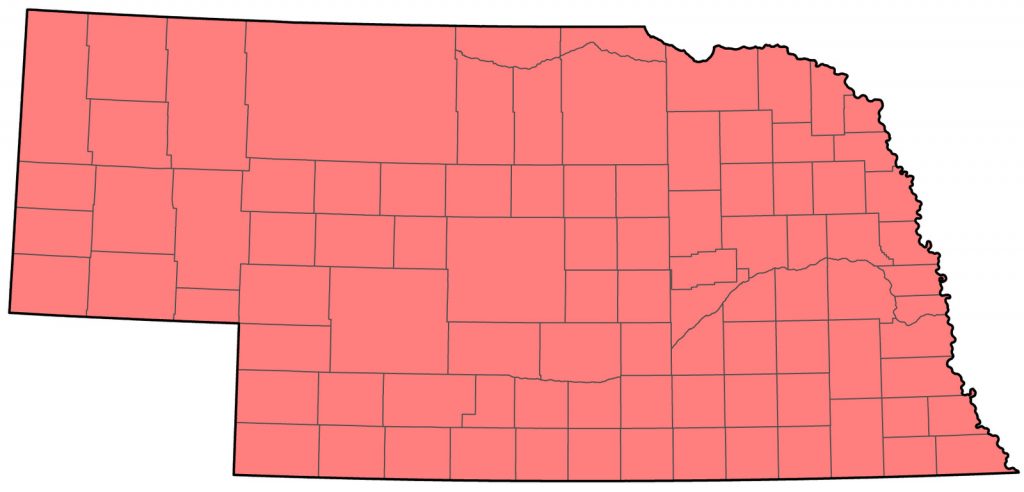 Documentation: Specimen: UNSM ZM7306, 12 May 1891 Lincoln, Lancaster Co.
Taxonomy: Eleven subspecies are recognized, seven in the West Indies and from Mexico to South America (Pyle 1997; Vickery 2020); the others are perpallidus, breeding from British Columbia to California east to Ontario, central Colorado, western Oklahoma, and central Texas, wintering from southern California to Florida, ammolegus, breeding and wintering in southeast Arizona, pratensis, breeding from Ontario to Maine, west to Wisconsin, and south to eastern Oklahoma and northeast Texas and Georgia, wintering from south Texas to Florida, and floridanus, resident in central Florida.
Nebraska breeders are perpallidus (AOU 1957), although intergrades with pratensis occur along the eastern edge of the state (Bruner et al 1904). Bruner et al (1904) considered the occurrence of pure pratensis unlikely; "even in the east, [perpallidus] predominates".
Spring: Apr 7, 9, 9 <<<>>> summer (east, central), May 1, 3, 3 <<<>>> summer (west)
An earlier date is 31 Mar 1925 (UNSM ZM7305).
Earlier dates in the west are 19 Apr 2010 Garden Co, 22 Apr 2009 Garden Co, 27 Apr 2015 Garden Co, and 29 Apr 2015 Kimball Co.
Ludlow (1935) noted that "this species arrives at Red Cloud earlier than in most Nebraska localities"; the earliest Nebraska specimen date is of one taken at Red Cloud, Webster Co 31 Mar 1925 (UNSM ZM7305). Arrival in the Panhandle is much later, in early May.
High counts: 157 in Hall Co 11 May 2002, 88 north of Mullen in Cherry Co 24 May 2020, 73 in Hall Co 13 May 2006, and 50 in Lincoln Co 30 Apr 2015.
Summer: BBS data 2007-2013 (Sauer et al 2014) show the highest abundance of Grasshopper Sparrow in North America centered on the Nebraska Sandhills. However, BBS trend estimates 1966-2015 indicate a decrease of -1.91 (95% C.I.; -3.42, -0.55) per year in Nebraska (Sauer et al 2017). It is least numerous in areas of intensive row-crop agriculture in the east and south; however, in these areas Grasshopper Sparrow has adapted to alfalfa fields, where it sometimes breeds abundantly (Lingle and Hay 1982). Since the mid-20th Century, however, alfalfa acreage has declined in cultivated areas of Nebraska (Hiller et al 2009).
Brogie and Mossman (1983) considered it to be abundant in the central Niobrara River Valley in 1982, an extraordinary count of "at least" 500 was made in the Calamus Reservoir area, Loup Co 2 Jul 1995 (Silcock 1995), and 88 were in a one square km area in Chase Co 23 Jun 2018. Three multiple-point surveys, one each in Chase, Perkins, and Keith Co, counted 114, 69, and 77 Grasshopper Sparrows respectively 15-17 Jun 2022.

Breeding phenology:
Nest building: 31 Jul
Eggs: 13 May- 21 Aug (Mollhoff 2022)
Nestlings: 2 Jun-26 Jul
Fledglings: 18 Jun-10 Sep
Fall: summer <<<>>> Oct 28, 29, 30
A later date is 4 Nov 2013 found dead Lincoln, Lancaster Co.
Migration ends in mid-Oct.
High counts: 200 in northern Sioux Co 30 Aug 1997, 44 at Crescent Lake NWR, Garden Co 27 Sep 1995, and 25 (one flock) 18 Sep 2009 Broken Bow, Custer Co.
Images
Abbreviations
BBS: Breeding Bird Survey
NWR: National Wildlife Refuge
UNSM: University of Nebraska State Museum
Literature Cited
American Ornithologists' Union [AOU]. 1957. The AOU Check-list of North American birds, 5th ed. Port City Press, Baltimore, Maryland, USA.
Brogie, M.A., and M.J. Mossman. 1983. Spring and summer birds of the Niobrara Valley Preserve, Nebraska: An annotated checklist. NBR 51: 44-51.
Bruner, L., R.H. Wolcott, and M.H. Swenk. 1904. A preliminary review of the birds of Nebraska, with synopses. Klopp and Bartlett, Omaha, Nebraska, USA.
Hiller, T.L., L.A. Powell, T.D. McCoy, and J.J. Lusk. 2009. Long-term agricultural land-use trends in Nebraska, 1866–2007. Great Plains Research 19: 225–237.
Lingle, G.R., and M.A. Hay. 1982. A checklist of the birds of Mormon Island Crane Meadows. NBR 50: 27-36.
Ludlow, C.S. 1935. A quarter-century of bird migration records at Red Cloud, Nebraska. NBR 3: 3-25.
Mollhoff, W.J. 2022. Nest records of Nebraska birds. Nebraska Ornithologists' Union Occasional Paper Number 9.
Pyle, P. 1997. Identification Guide to North American Birds. Part I, Columbidae to Ploceidae. Slate Creek Press, Bolinas, California, USA.
Sauer, J.R., J.E. Hines, J.E. Fallon, K.L. Pardieck, D.J. Ziolkowski, Jr., and W.A. Link. 2014. The North American Breeding Bird Survey, results and analysis 1966-2012 (Version 02.19.2014). USGS Patuxent Wildlife Research Center 2014. Available from http://www.mbr-pwrc.usgs.gov/bbs.
Sauer, J.R., D.K. Niven, J.E. Hines, D.J. Ziolkowski, Jr, K.L. Pardieck, J.E. Fallon, and W.A. Link. 2017. The North American Breeding Bird Survey, Results and Analysis 1966 – 2015 (Nebraska). Version 2.07. USGS Patuxent Wildlife Research Center, Laurel, Maryland, USA.
Silcock, W.R. 1995. Summer Field Report, June-July 1995. NBR 63: 70-82.
Vickery, P.D. 2020. Grasshopper Sparrow (Ammodramus savannarum), version 1.0. In Birds of the World (A. F. Poole and F. B. Gill, Editors). Cornell Lab of Ornithology, Ithaca, NY, USA. https://doi.org/10.2173/bow.graspa.01.
Recommended Citation
Silcock, W.R., and J.G. Jorgensen. 2022. Grasshopper Sparrow (Ammodramus savannarum). In Birds of Nebraska — Online. www.BirdsofNebraska.org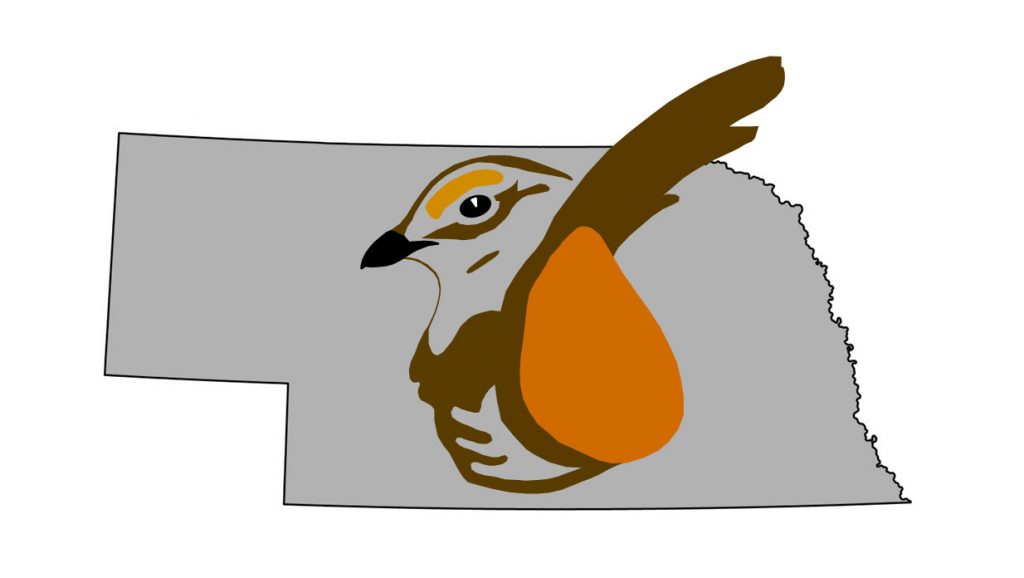 Birds of Nebraska – Online
Updated 29 Dec 2022