Catharus minimus aliciae
Status:  Uncommon regular spring migrant east, rare central, rare casual west. Rare casual fall migrant statewide.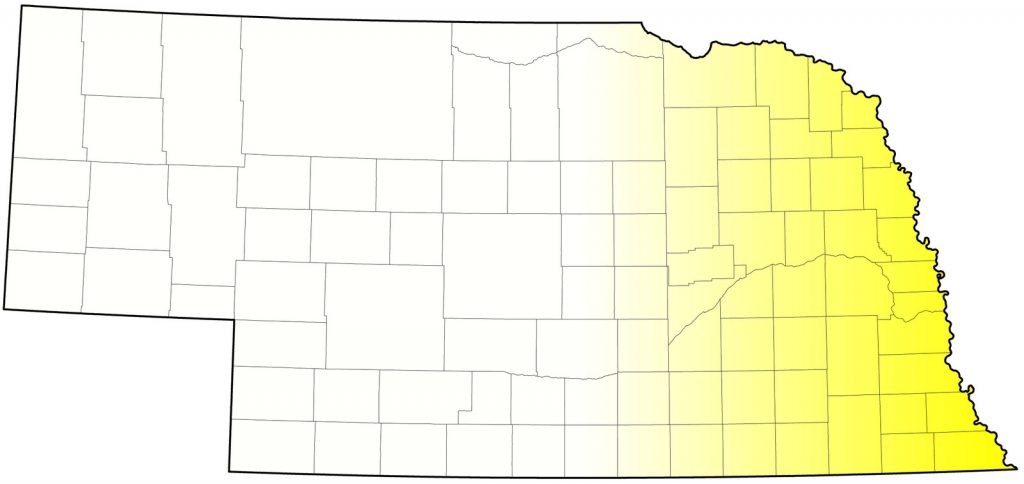 Documentation:  Specimen: UNSM ZM11018, 11 May 1910 South Bend, Cass Co.
Taxonomy:  Two subspecies are recognized (Pyle 1997): aliciae, breeding from Alaska to northern Alberta and Labrador, and minimus, breeding in Newfoundland and northeast Quebec. Nebraska birds are aliciae.
Spring:  Apr 25,26,26 <<<>>> Jun 3,5 (Jorgensen 2012),6
Migrants occur late Apr-late May, although there is an earlier report with details 13 Apr 2008 in Otoe Co. There are additional early undocumented reports 12 Apr 1999 N. P. Dodge Park, Omaha, Douglas Co, 15 Apr 1993 Boone Co, 18 Apr 1999 Fontenelle Forest, Sarpy Co, 22 Apr 1958 Adams Co, and 23 Apr 1961 Nemaha Co.  There are about 34 Panhandle reports 26 Apr-30 May.
Spring 2015 saw numerous reports, involving a total of some 26 individuals, west to Hamilton Co, where one was found 14 May. There were an amazing 40+ reports of at least 50 individuals in 2016, including counts of 10-11 at Fontenelle Forest, Sarpy Co 13-14 May. Also notable were the 32 reports in 2019 involving some 26 individuals 7-22 May.
This species is said to migrate later in spring than any other Catharus thrush except Bicknell's Thrush (Whitaker et al 2020).
High counts:  55 in Sarpy Co 11 May 1996 (including 20 at Fontenelle Forest and 15 at Cedar Island), 10-11 at Fontenelle Forest 13-14 May 2016, and 6 in Seward Co 21 May 2003.
Fall:  Aug 25 (Tout 1947), 29, Sep 2 <<<>>> Oct 14,15,20
There are about 36 reports.  Migration occurs early Sep through mid-Oct. Away from the Missouri River Valley there are few reports: 25 Aug 1934 Lincoln Co (Tout 1947), 3 Sep 1974 Dawes Co (Rosche 1982), 13-17 Sep 1982 Boone Co, 13 Sep 2013 Lake Ogallala, Keith Co, 7 Oct 1973 Sioux Co, and 14 Oct 1938 Lincoln Co (Tout 1947).
This species is far less numerous in fall, despite its wider distribution. A possible explanation for this may be inferred from a study on Swainson's Thrush by Ruegg and Smith (2002), which, due to an artifact of late Pleistocene glaciations, evolved an elliptical migration pattern that largely avoids the central USA in fall (see Swainson's Thrush account). Ruegg and Smith (2002) suggested that other Catharus thrushes, including Hermit and Gray-cheeked, may have evolved the same pattern.
Abbreviations
UNSM: University of Nebraska State Museum
Acknowledgement
Photograph (top) of a Gray-cheeked Thrush at Fontenelle Forest, Sarpy Co 9 May 2009 by Phil Swanson.
Literature Cited
Jorgensen, J.G. 2012.  Birds of the Rainwater Basin, Nebraska.  Nebraska Game and Parks Commission, Lincoln, Nebraska, USA.
Pyle, P. 1997. Identification Guide to North American Birds. Part I, Columbidae to Ploceidae. Slate Creek Press, Bolinas, California, USA.
Rosche, R.C. 1982. Birds of northwestern Nebraska and southwestern South Dakota, an annotated checklist. Cottonwood Press, Crawford, Nebraska, USA.
Ruegg, K.C., and T.B. Smith. 2002. Not as the crow flies: A historical explanation for circuitous migration in Swainson's thrush (Catharus ustulatus). The Proceedings of the Royal Society of London B 269: 1375–1381.
Tout, W. 1947. Lincoln County birds. Published by the author, North Platte, Nebraska, USA.
Whitaker, D.M., I G. Warkentin, J.P.B. McDermott, P.E. Lowther, C.C. Rimmer, B. Kessel, S.L. Johnson, and W.G. Ellison. 2020. Gray-cheeked Thrush (Catharus minimus), version 1.0. In Birds of the World (P. G. Rodewald, Editor). Cornell Lab of Ornithology, Ithaca, NY, USA. https://doi.org/10.2173/bow.gycthr.01.
Recommended Citation
Silcock, W.R., and J.G. Jorgensen.  2020.  Gray-cheeked Thrush (Catharus minimus), Version 1.0. In Birds of Nebraska — Online. www.BirdsofNebraska.org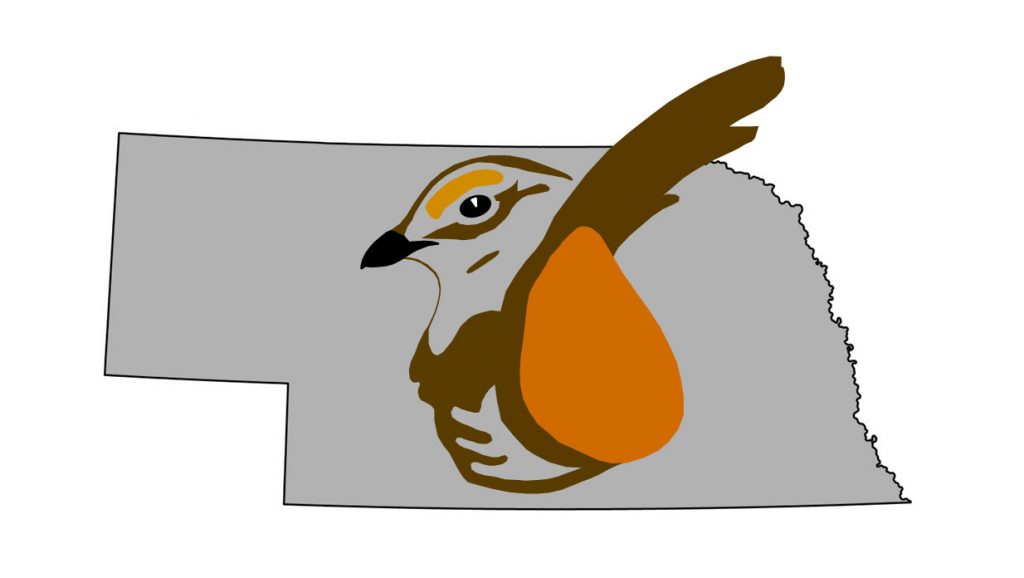 Birds of Nebraska – Online