Anser anser
Status:  No accepted records.
Taxonomy: Two subspecies in Eurasian range.
Comments:  Individuals and small groups are occasionally reported in Nebraska that are almost certainly park or farmyard strays, although groups may persist for some time; the last survivor of a flock of 12 residing in Fremont, Dodge Co for 6-7 years was photographed 7 May 2019. One was in Douglas Co 22 Apr 2006, another was in Cass and Sarpy Cos 29-30 Mar 2012, and two at Platte River SP, Cass Co 20 Apr 2015 were considered "resident" there. A group using N.P. Dodge Park, Omaha, Douglas Co 19 Feb 2016 was described as "a gift from the Humane Society". Two at Lakeside Park, Douglas Co 13 Jan 2017 were described as "resident" there; 10 were present 1 Apr 2017.
Natural vagrancy to the Interior is highly unlikely. There are only six North American records deemed likely natural vagrants, four from maritime Canada, and one each from Quebec and Connecticut (Howell et al 2014; eBird.org).
Acknowledgement
Photograph (top) of Graylag Geese at Crystal Springs Park, Jefferson Co 18 Oct 2018 by Joel G. Jorgensen.
Literature Cited
Howell, S.N.G., I. Lewington, and W. Russell. 2014. Rare birds of North America. Princeton and Oxford: Princeton University Press, New Jersey.
Recommended Citation
Silcock, W.R., and J.G. Jorgensen.  2020.  Greylag Goose (Anser anser). In Birds of Nebraska — Online. www.BirdsofNebraska.org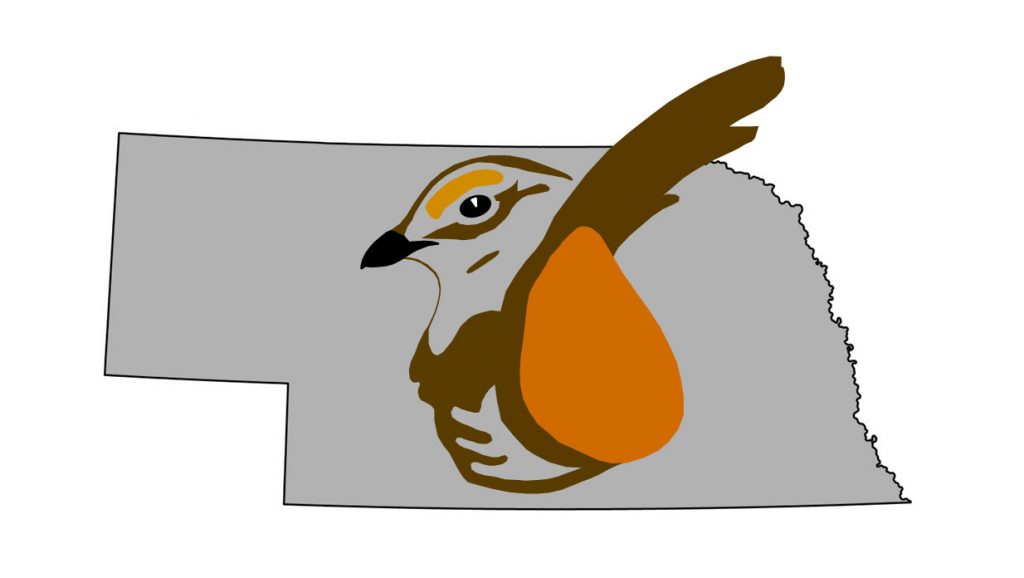 Birds of Nebraska – Online
Updated 2 Aug 2020