Ardea alba egretta
Status: Fairly common regular spring migrant east and central, rare west. Fairly common, locally common, regular summer visitor east and central, rare west. Rare casual breeder. Common regular fall migrant east and central, rare west.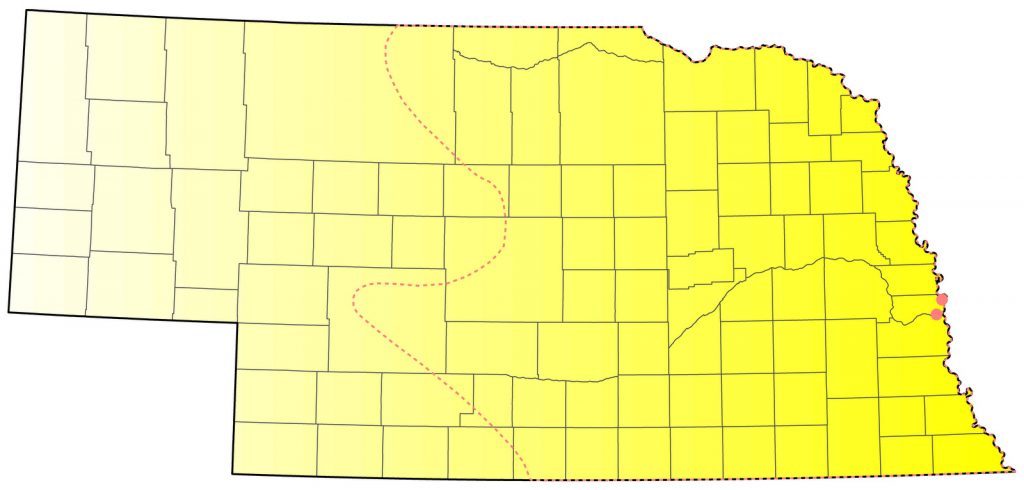 Documentation: Specimen: UNSM ZM7653, 4 Aug 1930 Saunders Co.
Taxonomy: Currently four subspecies are recognized (Gill and Donsker 2017), one each in Eurasia, Australasia, Africa, and the Western Hemisphere (A. a. egretta). Pratt (2011) has proposed elevating A. a. egretta to species status.
Nebraska birds are A. a. egretta.
Spring: Mar 24, 25, 25 <<<>>> summer
Earlier dates are 8 Mar 2020 Lincoln Co, and 10 Mar 1995 Hall Co.
In the east, arrival is in the first third of Apr. It has been suggested (Silcock 1996) that some spring birds, especially flocks, may be post-breeding dispersers from the Gulf Coast, where nesting occurs in Jan-Feb. Most reports are in the east and central, with only about 42 from the Panhandle, these in the period 8 Apr-31 May.
High counts: 81 at Blyburg Lake, Dakota Co 18 Apr 2020, 56 at Fremont Lakes SRA, Dodge Co 18 Apr 2018, and 44 at Pawnee Lake, Lancaster Co 14 Apr 2018.
A large influx Mar-May 2018 comprised a minimum of 598 individuals, most from 15-25 Apr. Another in 2020 had around 465 individuals.
Summer: The only nesting records are from Sarpy Co, one in the 1950s and the other in 2008. The older record is of "a pair or more" observed in the late 1950s nesting in a large colony of Great Blue Herons which once existed at Gifford Point (Cortelyou 1960). In 2008, seven adults were present at a large Great Blue Heron colony along the Platte River in Cass Co, near LaPlatte; two were carrying sticks to the colony area 18 Jun (Silcock 2008) and 2-3 pairs were on nests there 12 Jul (Mollhoff 2022).
Occasional nesting has been observed in Kansas where new sites found in recent years have been associated with Great Blue Herons (Thompson et al 2011), as is the case in Colorado (Wickersham 2016). Several pairs have nested in association with Great Blue Herons in Monona Co, Iowa (Steve Duecker, pers. comm.), which borders Thurston and Burt Cos, Nebraska. Nesting may occur in Nebraska with a frequency greater than records indicate. Careful observation of heronries, particularly in the Missouri River floodplain, may yield additional nesting records.
About 90% of the summer non-breeding reports are from the eastern quarter of the state. Reports are fewest in Jun, although non-breeders from elsewhere may arrive as early as late Jun, as indicated by nine in breeding plumage in the eastern Rainwater Basin 22 Jun 2008 and one near Whitney, Dawes Co 21 Jun 2020. There are numerous late Jul and Aug records suggesting a regular influx of post-breeding or non-breeding transients. At this time, Great Egrets may become rather common, at least west to central Nebraska, although numbers vary year-by-year. Jorgensen (2012) noted that the first records for the eastern Rainwater Basin were in the 1930s.
Fall: summer <<<>>> Nov 6, 6, 6
Later dates are 8 Nov 2018 Sarpy Co, 10 Nov 2015 Lancaster Co, 11 Nov 2002 Hall Co, 12 Nov 2020 Sarpy Co, 13 Nov 2020 Lancaster Co, 19 Nov 2020 Buffalo Co, 20 Nov 2018 Dodge Co, 23 Nov 2019 Lancaster Co, and 4-5 Dec 2002 Dodge Co.
Numbers build up in Jul and peak in late Aug, gradually declining thereafter into Oct. The few Panhandle reports are in the period mid-Jul through Oct.
High counts: 267 in Otoe Co 11 Sep 1998 (Loren and Babs Padelford fide James Ducey), 150+ at Harlan Co Reservoir, Harlan Co 21 Aug 2000, 132 there 9 Aug 1998, and 130 there 24 Sep 1999.
Images
Abbreviations
UNSM: University of Nebraska State Museum
Literature Cited
Gill, F., and D. Donsker (Eds). 2017. IOC World Bird List (v 7.3), accessed 30 January 2018.
Jorgensen, J.G. 2012. Birds of the Rainwater Basin, Nebraska. Nebraska Game and Parks Commission, Lincoln, Nebraska, USA.
Mollhoff, W.J. 2022. Nest records of Nebraska birds. Nebraska Ornithologists' Union Occasional Paper Number 9.
Pratt, H.D. 2011. Observations on species limits in the Great Egret (Ardea alba) complex. Journal of Heron Biology and Conservation 1: 5.
Silcock, W.R. 1996. Spring Field Report, March-May 1996. NBR 64: 42-68.
Silcock, W.R. 2008. Summer Field Report, June-July 2008. NBR 76: 94-111.
Thompson, M.C., C.A. Ely, B. Gress, C. Otte, S.T. Patti, D. Seibel, and E.A. Young. 2011. Birds of Kansas. University Press of Kansas, Lawrence, Kansas, USA.
Wickersham, L.E. Ed. 2016. The Second Colorado Breeding Bird Atlas. Colorado Bird Atlas Partnership, Colorado Parks and Wildlife, Denver, Colorado, USA.
Recommended Citation
Silcock, W.R., and J.G. Jorgensen. 2023. Great Egret (Ardea alba egretta). In Birds of Nebraska — Online. www.BirdsofNebraska.org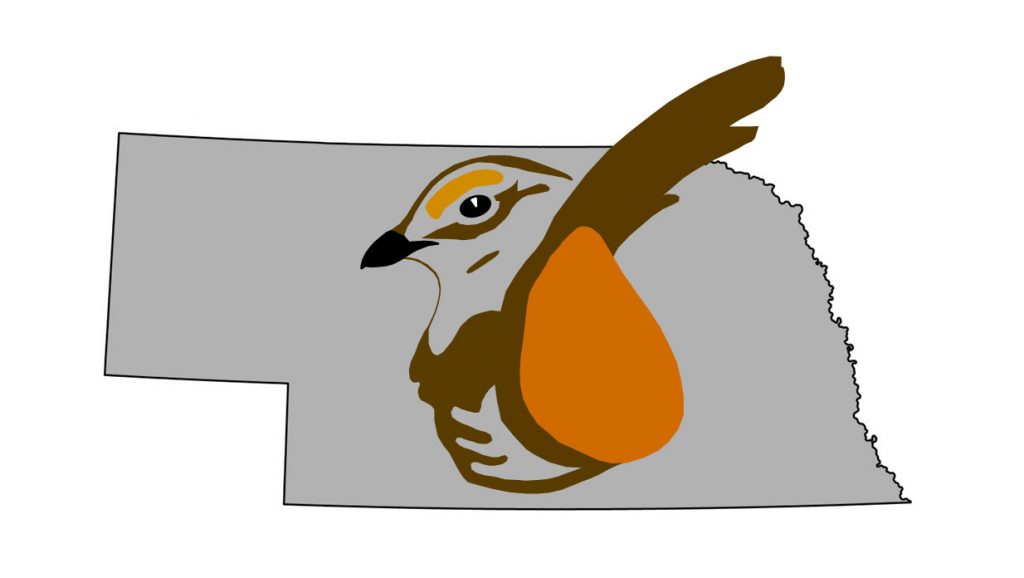 Birds of Nebraska – Online
Updated 6 May 2023